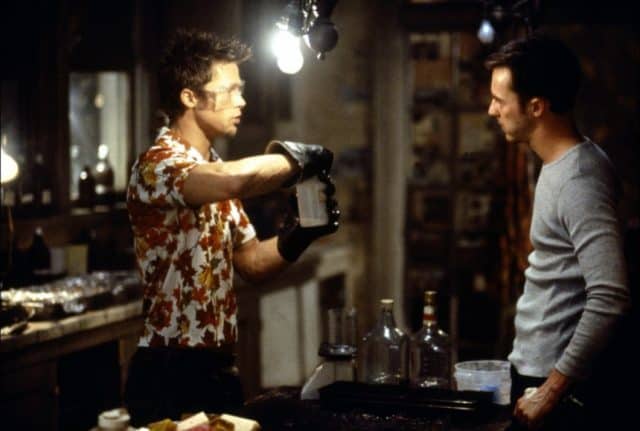 It's one of the tensest moments in the film, that scene when the hero or the villain, depending on the situation, decides that it's time to wing it and disarm the bomb that's set to take out a city block or something even bigger. You might think you're above it because it's just a movie, but chances are you're either holding your breath or gripping your seat cushion a little tighter just because the scene has you in its grip. And then….the bomb is disarmed somehow and you can breathe again. Of course, sometimes you have to wonder just how the good guy, with no experience at all in diffusing a bomb, managed to avoid blowing everything to kingdom come. Movie magic (mic drop).
So here are a few of those pulse-quickening scenes that you might want to take a look at and enjoy for the few minutes that they take to diffuse a bomb that has only seconds left on its timer. Catch that?
5. Do a good job – Armageddon
First off, if Bruce Willis says he's going to do something, he'll do it. Don't second-guess him and don't try to blow the bomb that's supposed to save the earth when it's not even in the asteroid yet. Seems like a pipe clamp around the neck is pretty good incentive to diffuse the bomb and save it for later. Plus, these guys dismantled the thing in record time, right?
4. Oops – Lethal Weapon 3
Okay technically this is cheating just a bit considering that Riggs didn't diffuse the bomb but instead sped up the timer. Keep in mind though the bomb was, sort of, neutralized. It's not a threat to anyone else now, so that should count for something. To be quite honest I couldn't in good faith leave this one out as Riggs did make the attempt and, well, it's just too cool of a scene to ignore.
3. Gotcha! – Die Hard With a Vengeance
Talk about your humongous fakeouts. It takes a truly twisted mind to set up a bomb in a school, and one that's absolutely sadistic to put a FAKE bomb in school. You can see how hard poor Charlie is working to save the kids and himself as he's using chalk to keep his fingers dry and is sweating bullets as he tries to diffuse the "bomb". So he doesn't make it, but he wasn't supposed to really since it was just a diversion, and the real bomb is, da-da-da-da, on the boat where McClane is. Please say you weren't really surprised.
2. A little care package – The Rock
A chemical attack with an explosive chaser sounds like a wild night at the local pub. If you're Stanley Goodspeed though it's just another day on the job. Thanks to a rather moronic assistant Stanley has to deal with an explosive that could level the building that he and countless other agents are in and he also has to deal with the fact that the chemical portion of this little care package is melting his suit. Not that much pressure right? Still, it's safe to say he earned the right to take the rest of the day off.
1. Whoa! Whoa! – Fight Club
You-do-not-shoot-at-a-van-packed-with-nitroglycerin. So yes, the narrator does diffuse the bomb, but trying to outwit yourself has to come with a level 10 difficulty when yourself is presenting itself as another person. Feel free to read that again if you got confused. Anyway, while he does diffuse the bomb he almost sets it off again via a bullet through the back window. Anyone else see the reason why we should be concerned with the habit of imaginary friends?
So not all of the scenes were about bomb-diffusing, but the intent was there, and the scenes were worth watching, so it seems feasible, right? Right.
Save