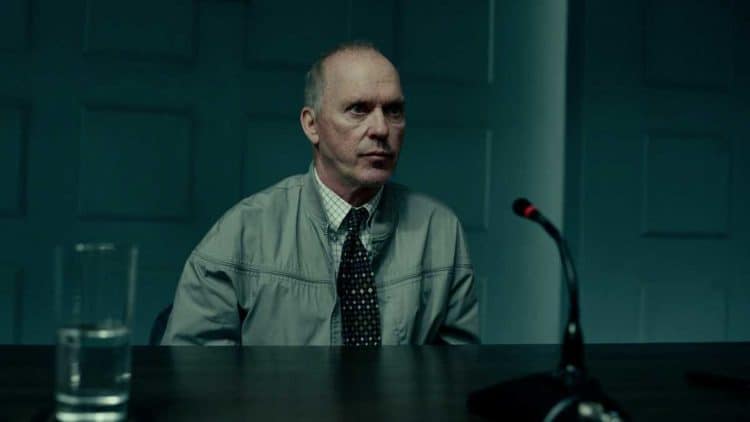 The opioid crisis in the United States has been a hot topic for many years. Each year, countless people across the country battle with addiction and many even lose their lives to the illness. One of Hulu's latest series, Dopesick, seeks to explore this in a very interesting way. Dopesick focuses on the impact that opioids have had on the community, but it also dives into the role big pharma has played in perpetuating this crisis. Due to its subject matter, Dopesick might not be the easiest thing to watch, but it's the kind of project that will get and hold your attention all the way through. Continue reading to learn 10 things you didn't know about Hulu's Dopesick.
1. Dopesick Is A Limited Series
Unfortunately for anyone who was expected Dopesick to go on for several seasons, that won't be happening. Dopesick was released as a limited series and consists of eight episodes. Limited series are typically removed after a certain amount of time, but we weren't able to find any information on when/if Dopesick will be taken off of Hulu.
2. Dopesick Was Filmed In Virginia
Not only is Dopesick set in Virginia, but the series was filmed there as well. Although other filming locations were considered, Virginia was at the top of the list because it added an extra layer of authenticity to the story. According to Virginia.org, "the majority of filming taking place in Central Virginia and Clifton Forge".
3. Dopesick Is Based On A Book
Since the series' release, many people have questioned whether or not Dopesick is based on a true story – the answer is yes and no. The series is based on a nonfiction book written by Beth Macy called Dopesick: Dealers, Doctors and the Drug Company that Addicted. However, the series also took its own liberties in telling the story.
4. Viewers Will Get An Eye-Opening Look Into The Realities Of Opioid Addiction
For some people, the opioid crisis is just a term they've heard in passing or read in articles. However, Dopesick takes a serious look at what the crisis has done to people from all walks of life. For many, the series will be a chance to really see how the opioid crisis involves more than just people dealing with addiction.
5. Michael Keaton Was The First Cast Member Announced
Michael Keaton is one of the most well-known actors of his generation, and he was also the first name to be associated with Dopesick. During an interview with Collider, series creator Danny Strong said, "Michael Keaton is probably as difficult an actor as you can get to say yes to your project. Everyone wants him, everyone loves him, and he says no, a lot. I didn't expect him to say yes, especially because it's an ensemble. He wasn't the lead role, and he's one of the biggest movie stars. So, my expectations were very low that he would say yes to this, but he was our first offer because why not? For the first offer, why not go to your dream choice, pie in the sky? And then, lo and behold, he said yes and he wanted to do it."
6. Beth Macy Was Originally Considering Turning The Project Into A Film
After writing her book, Beth Macy was getting offers from Hollywood to turn the story into a feature film. However, the stars aligned with she crossed paths with Danny Strong who had already been working on a script about addiction. The two decided to team up and put their stories together and Dopesick was the result.
7. Dopesick Is About Morre Than Addiction
One of the things that makes Dopesick so interesting is that it's not just a story about addicts. It also takes a serious look into the role that big pharma played in distributing drugs. Throughout the series, viewers will see the moments in corporate board rooms that many people don't like to acknowledge.
8. Michael Keaton's Character Is Partially Based On A Real Person
Michael Keaton's character, Dr. Samuel Finnix, isn't a real person. However, he is partially based on Dr. Stephen Loyd. Dr. Loyd developed an opioid addiction and continued to treat patients while he was addicted to multiple drugs. He has since become an advocate in the addiction treatment field.
9. Kaitlyn Dever Says Dopesick Was Her Most Difficult Role
Even though the actors in Dopesick are only playing roles, heavy subject matters can take a toll on people. Kaitlyn Dever admits that was the case for her. While talking to Entertainment Weekly, Kaitlyn referred to Dopesick as the "hardest thing" she's done so far.
10. Michael Keaton Is Also An Executive Producer
Not only does Michael Keaton play a main role in the series, but he is also one of its executive producers. This marks the first TV project he has ever been involved with in that capacity. Although he has been an executive producer on other things in the past, they have all been films.