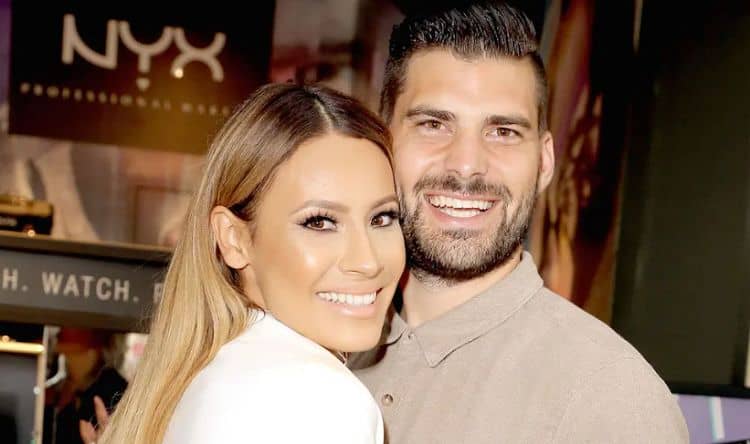 Born in 1987, this young, American beauty has gained fame as a makeup artist and vlogger on YouTube. She's an Instagram influencer who has boomed in the world of fashion and beauty. She has a huge following on her social media sites and there is one particular video that really got her noticed and took her from a newbie, to a beauty superstar. Perkins was not a professional at what she did when she started her vlogging gig, but was quite the opposite. She was a makeup and beauty freelance artist; something that made her tutorials all the more impressive and popular. If you love learning new and unique tips for hair, skincare, makeup applications and even fashion ideas, then you may already be following this rising influencer on her YouTube channel and Instagram sites, but here are 10 things you didn't know about Desi Perkins.
1. Her beauty is a combination of two ethnic backgrounds
Perkins may live in Las Angeles, California, but her heritage is of two different ethnic backgrounds. She hails from a Mexican and Spanish background, a combination that has given her a beautiful combination of stunning facial features and spectacular skin tone. It's the perfect combination to promote beauty, skin care, and makeup tips. She even dabbles in fashion.
2. The video that skyrocketed her career
Perkins' first video she posted on YouTube n August 30, 2013 is the video that took her from basically a no-name, to a hit sensation. The video was titled, Soft Warm Sultry Eye, and was a tutorial that highlighted the eyebrows and eye makeup, and it received over 15,000 views and hundreds of new subscribers. It was then that she skyrocketed to a name to watch on YouTube, and her tutorials have been gaining popularity ever since, according to Famous Birthdays.
3. Her husband helped her with her videos
Perkins' husband, Steve Perkins, has taught his a wife a thing or two about video editing. Before she rose to the popular status where she sits now, Desi knew her business when it came to makeup and fashion, but when it came to making her videos and editing them for YouTube, she had a thing or two to learn, and who did she turn to for help? Her husband Steve, who just happens to be a graphic designer, and the perfect guy to teach her how to edit her own videos so she can create the perfect tutorials.
4. Where does she get her inspiration?
Perkins has often talked about where she draws her inspiration from and if you didn't already know it's from some of the most influential fashion and beauty icons out there today – the Kardashian clan is one, especially Kylie Jenner and Kim Kardashian, but a couple other beauty icons that inspire Perkins are JLo, and Taylor Swift, says The Famous People.
5. She's reached a mile marker in followers on Instagram
Gaining a big following on social media is what influencers strive for. Well, Perkins has reached a new milestone when it comes to popularity on her Instagram site. She has one of the largest fan bases for Instagram when it comes to beauty and fashion. She recently just crossed over the 3.9 million follower mark, nearly reaching 4 million, which means that financially, she is really creating a name for herself in the beauty industry, not to mention, she is really raking in the dough.
6. She's one of a few siblings
Perkins isn't the only child in her family, although, she is the only girl. Perkins didn't learn her love of makeup, beauty and fashion from a sister she may have had growing up. As a matter-of-fact, she developed her love of the industry on her own since all of her siblings just happen to be boys. Yes, Perkins has three brothers, which means that there were no other females growing up that she could test, or even bounce her beauty and fashion ideas off of.
7. She created a Halloween look for her husband
When it came time for Halloween one year, her husband saw a costume that he wanted to wear for Halloween and showed it to his wife, Desi. Desi took one look at the makeup artwork required for the costume and knew instantly that she could create the same look herself, for her husband, and she did just that. Perkins posted the makeup creation on her Instagram and YouTube channel and it was a huge sensation.
8. She owns a sunglass line
Perkins not only has started her own brand of makeup, called, Dose of Color, but she started her own line of sunglasses that is part of the Quay of Australia brand, which shows you that she not only has the ability to gain a following with her tips and ideas for makeup and beauty, but she has a bit of entrepreneurship in her too.
9. She has no children or signs of any, anytime soon
Perkins and her husband have been married for a number of years and still no little ones running around in their home. Desi and Steve have been married a number of years, yet the two have not had any children of their own – yet. They also don't really discuss the prospects of having children, so it's anyone's guess as to when or if, the couple ever plans to start a family of their own.
10. Her father is one of her biggest inspirations
Perkins will tell you that when it comes to admiration, there is one person she admires and looks up to for words of wisdom and inspiration and that is her father. She has quoted him, saying that she admires her dad for the way he handles issues in life – not stressing or worrying over things that are pointless to worry or fret over, especially things that are out of his control. She says, that she strives to be more like her dad in this way, according to, The Celeb Closet.