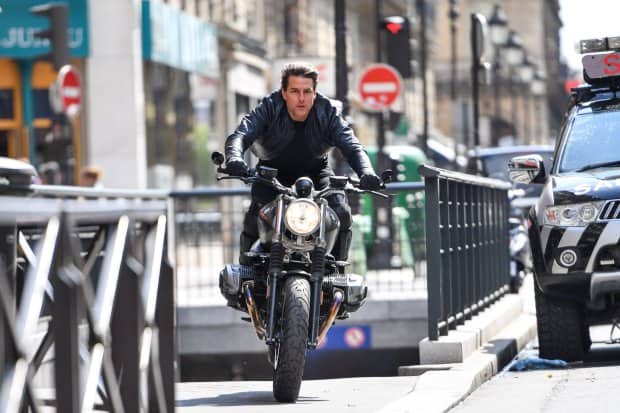 As its name states,Mission Impossible 6will be the sixth installment in the Mission Impossible franchise. Like its predecessors, it will be a spy movie with plenty of action, which should come as welcome news to action fans. Naturally, Tom Cruise will be returning as Ethan Hunt, while other cast members such as Rebecca Ferguson and Michelle Monaghan have been confirmed to return as well. With that said, the filming of Mission Impossible 6has encountered a serious problem with Tom Cruise having sustained a broken ankle while performing a stunt, which could cause further complications for the production of the spy movie.
What Has Happened on the Set of Mission Impossible 6?
Generally speaking, actors and actresses leave stunt-work to stuntmen and stuntwomen. However, there are actors and actresses who do their own stunt-work, with Tom Cruise being an excellent example. In spite of his age as well as his fame, Cruise continues to insist on doing his own stuntwork on the simple justification that it makes his action scenes look more believable. Unfortunately, stuntwork can be dangerous even with all of the precautions that modern movie-set take to ensure the safety of their stuntmen and stuntwomen, as shown by what happened to Cruise on the set of Mission Impossible 6.
The incident has been made available to interested individuals in the form of video footage. In brief, the video shows Cruise performing an action scene in which he jumps between buildings, hits the side, crawls up, and the continues running. Unfortunately, something seems to have gone wrong with the action scene, as shown by the fact that Cruise is limping after he finishes shooting the action scene. So far, it has been confirmed that Cruise has suffered a broken ankle, though there are rumors that he might have hurt his hip as well. Regardless, it is clear that Cruise will not be able to continue filming for Mission Impossible 6in his current state, meaning that it seems probable that the production for the movie will have to be pushed back.
Unfortunately, pushing back the filming for Mission Impossible 6 is going to have further complications. For starters, should the pushback prove to be too big,Mission Impossible 6might not be finished in time to meet its initial release date, which would have been during the summer season. As a result, it is possible that the spy movie could meet with a cooler response from movie-goers who are not primed to go see a blockbuster in the fall rather than in the summer. Furthermore, it should be noted that even what seems like a simple and straightforward pushback could turn into something lengthier. After all, the other cast and crew members have obligations of their own, meaning that they might not be able to fit the new filming schedule for the spy movie into their own schedules, which would result in further problems.
Of course, most of this is nothing but speculation at this point in time, meaning that interested individuals should not be too concerned about it just yet. Instead, they should continue keeping their eyes out for further news about what has happened on the set for Mission Impossible 6as well as its further consequences so as to remain fully informed.
Tell us what's wrong with this post? How could we improve it? :)
Let us improve this post!