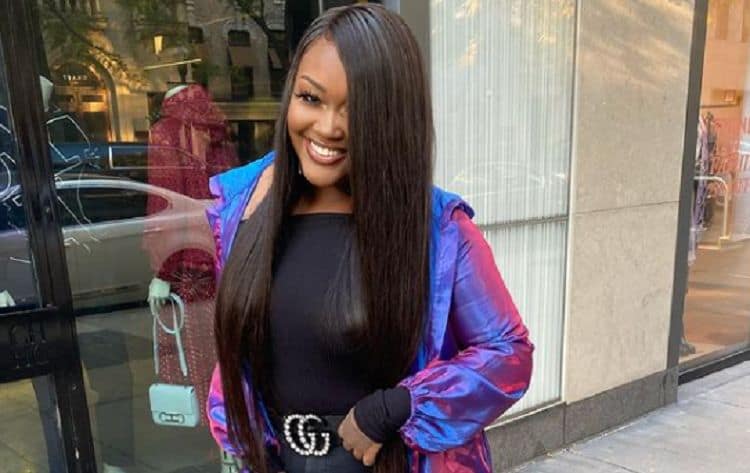 Rappers have the most interesting stage names. CupcakKe is not just a delicious dessert, nor did we spell it incorrectly here. She's a rapper who has been in the press recently for her beef with another rapper. It happens all the time in the industry, and she's making it pretty clear she has no desire to back down from her own feelings. Many people are familiar with her work, but it seems very few people know her well enough to say they have a clue where she's from or what got her started in the rap game, but we are changing that.
1. Her Real Name is Not CupcakKe
We know this is shocking information, but it's really not her real name. Her birth name is Elizabeth Eden Harris. Honestly, we really love her real name, and we are shocked she chose not to use her middle name to work with. Eden is such a powerful name.
2. She's Still Young
This dessert-named rapper is young. Her date of birth is May 31, 1997. She didn't even have a chance to grow up in the 90s when life was simple and the world was a new place. She grew up with social media, with the internet being the most prevalent form of information, and in a completely different time than those even 10 years older than she.
3. She's From Chicago
She was born and raised in Chicago. However, her life was not an easy one. She and her mother were living in homeless shelters in and around Chicago from the time she was seven until she was nearly 11. That's four years of her life spent living essentially on the streets. We aren't sure what got her off the streets, but we know that could not have been easy.
4. She Got Her Start in Church
While homeless, she attended church. She began to show an interest in both poetry and music by the time she was only 10. She was in church at the time, and she would receipt her poems and sing her songs to those in church with her. It was there that she was encouraged to start performing by turning her poems into raps.
5. She's Not Afraid to Speak her Opinion
She came out with a 'diss track' in 2020 that speaks of people such as Cardi B and Lizzo, some of the most famous names in the world right now. She has her opinions, and she felt the need to share them with the world. She did, and some people were less than thrilled with her track. She made statements about Lizzo being in the food court and Cardi B's old teeth. Some people were not happy about it, but she's not backing down.
6. She Claps Back
When people began to show their lack of happiness about her words regarding other famous people, she simply told them to stop being so sensitive. She also went on to say, "I decided I'm going to get baptized in the morning. On that note. Everyone have a peaceful blessed night. In the name of Jesus I pray. Amen." And that was that.
7. She's Doing All Right
She might not have the millions in the bank that many other rappers have, but she's not hurting. The young rapper has an estimated net worth of almost a half-million dollars. Some will say it's not much, but a half-million is a lot of money, and it's nothing to mock.
8. She Once Retired
We will ignore the obvious part about how that didn't stick, but she did retire in 2019. She retired from rap with a nearly 20-minute video stating how she was horrified that young kids know the lyrics to her very sexual, very vulgar songs. She said she's "corrupting them with my songs," and that she's so sorry. She then stopped rapping and she retired.
9. She Struggles with Depression
This news came out in early 2019 when she was reportedly taken to a hospital for evaluation after she said she was going to commit suicide on her Twitter page. She opened up to her fans the following day. She told them about her battles with depression and how she feels, and she was very upfront and honest about what she was dealing with at that point in her life.
10. She Came Out of Retirement After 40 Days
Exactly 40 days after her breakdown and retirement video, she came back to social media. She reactivated her accounts and she told her fans one simple thing. "Jesus fasted for 40 days & so did I," and that was the end of her retirement.