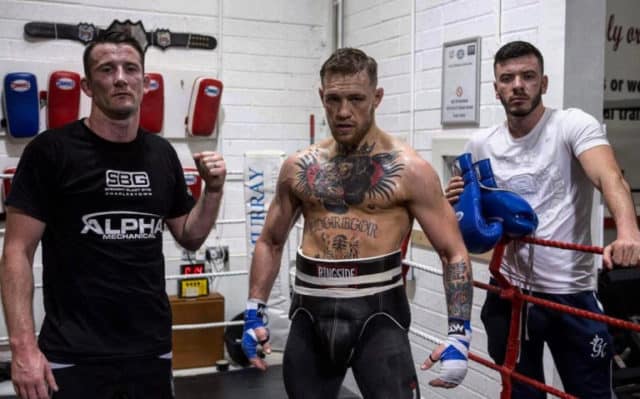 For his size, Conor McGregor is hands down one of the most intimidating fighters in the world. But notice I said fighter. Come August 27th McGregor will never have a financial issue in his entire life again (assuming he's not a moron) after having more than likely lost to Floyd Mayweather. McGregor stands to earn a minimum of $75 million for the fight but it could be more like $400 million if certain incentives are met.
No one is picking him to win but McGregor is (I suppose) doing his best to prove to the naysayers that he can challenge Mayweather with boxing skill. While McGregor would beat the ever living crap out of Mayweather in a street fight, it's kind of hard to bet against a boxer who's never lost a professional fight and for a guy that's never been in a boxing match, ever, like yeah, ever. Still though, this will be the most hyped fight in history so to all the business people involve, none of this matters in the least bit.
We're all hoping for a great fight but if these training videos are any indication I'm pretty sure I wouldn't even be scared to face McGregor in a boxing match. Seriously, I'm not even joking. What in the hell is this?
For comparison's sake let's see a sample of Mayweather.
This is not going to be pretty.