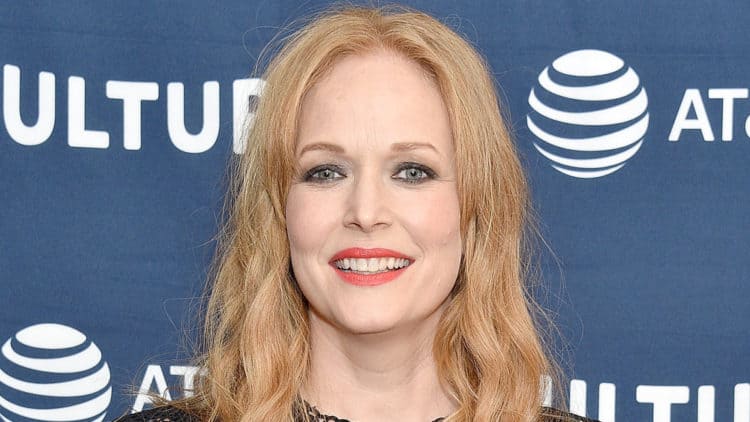 When it comes to acting roles Chelah has done a little bit of everything. From the big screen to the small screen, she has brought dozens of characters to life over the years. Still in her 40s, Chelah has covered a lot of ground and she still has plenty more to go. At this point, there are millions of people all over the world who can say that they've at least seen one thing that Chelah has been in. Even with such a long and impressive resume, Chelah is nowhere near finished yet and she's already off to a great start in 2021. She has a role in the new Netflix series Firefly Lane and it's been getting her a lot of attention. Here are 10 things you didn't know about Chelah Hosdal.
1. She Got Into The Entertainment Industry As A Teenager
Not only has Chelah had a successful career, but she is also one of the few who was able to successful career from a young star to an adult actor. She was 18-years-old when she entered the industry and it didn't take long for those around her to see that she was very talented. She even moved to the Caribbean for a short while.
2. Her Father Is A Well-Known Musician
Even before Chelah started her own career, she was no stranger to being around the entertainment industry. Her father, Valdy, is a very well-known Canadian folk musician who has been in the industry for more than 50 years. He is probably most well-known for his hit single "Rock and Roll Song". Now in his 70s, Valdy is still touring and performing.
3. She Has Well Over 140 Acting Credits
One of the things that's most impressive about Chelah is the fact that she is only in her 40s and she already has more than 140 on screen credits. She has been in a wide variety of roles both big and small. It wouldn't be surprising if she reached over 200 credits before the end of her career.
4. She Loves Being Out In Nature
Chelah has lived close to nature for her entire life. She grew up with parents who were 'hippies' and she spent several years living on a farm. Even after becoming a well-known store, that love for being around nature has never left her. Chelah loves spending time outdoors and appreciating the beauty of her surroundings.
5. She Is Passionate About Human Rights
Chelah isn't afraid to speak her mind and stand up for the things she believes in. She is a strong supporter of social justice and has repeatedly shown her support for the Black Lives Matter Movement and the fight to end racism. She often uses her social media presence to raise awareness and share resources.
6. She Loves Spending Time Alone
There is often a misconception that actors are always extroverts who constantly love being the center of attention, but that simply isn't true. There are plenty of actors who actually don't really enjoy being in the spotlight all the time, and Chelah is one of them. She loves spending time alone although she told Raw Beauty that one her biggest fears is growing old alone.
7. She Is A Dog Person
There are dog people and then there's Chelah. She is a dog person to her core and she prefers dogs to people. Her social media bios eve read "My dog is my favourite person." In 2020, she shared a heartbreaking Instagram post sharing that her dog, Gaffer, had passed away.
8. She Likes Interacting With Fans On Social Media
If you're a fan of Chelah's you'll be happy to know that she's pretty active on social media. Chelah may not have the largest following, but she has a dedicated fan base that loves to keep up with what she's doing. She enjoys interacting with her supports on social media.
9. She Is A Painter And Photographer
The world knows about Chelah's amazing acting skills, but she also some other artistic talents. She loves painting and taking pictures and has sold some of her pieces to help raise money for charity. Sadly we weren't able to locate any images of her artwork.
10. She Enjoys Doing Yoga
Even though being an actress comes with a lot of perks, it's also a very demanding job. If anyone knows this it's Chelah, and she understands the importance of taking care of herself and finding balance. Doing yoga is one of Chelah's favorite ways to center herself and regain the energy she needs to get back into the world.