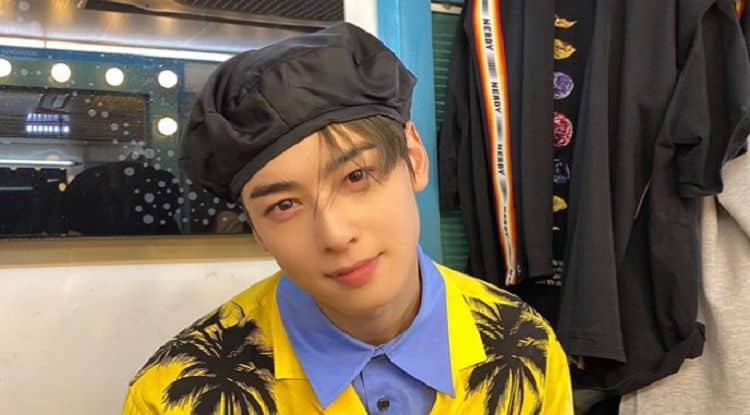 Cha Eun Woo is a South Korean entertainer. Very recently, he and some of his friends have been in the news because of their outing in a neighborhood where there was a recent case of COVID-19. Something that Cha has apologized for. Here are 10 things that you may or may not have known about Cha Eun Woo:
1. Cha Eun Woo Is a Professional Name
Cha Eun Woo is said individual's professional name. For those who are curious, his birth name is Lee Dong-Min. Both are examples of Korean names, which consist of a family name and then a personal name. Generally speaking, Korean family names are single-syllable. Meanwhile, it is common for Korean personal names to consist of a generation syllable and then an individual syllable, though this is a practice that is seeing less and less use in modern times.
2. Born in Gunpo
Regardless, Cha was born in the city of Gunpo, which is one of the cities that make up the Seoul National Capital Area. It was in the late 1980s that the urbanization of Seoul combined with the rapid industrial growth of Seoul brought about the building of five new cities in the Seoul National Capital Area, with Gunpo being one of the five. It is interesting to note that Gunpo seems to be very fond of books, as shown by how more than 80 percent of its residents have public library memberships.
3. Born in Gyeonggi Province
Speaking of which, Gunpo is situated in Gyeonggi Province. Said region has a very literal name because Gyeonggi means "area surrounding the capital." However, both Seoul and Incheon are administered on their own on the provincial level. Combined, these places serve as home to more than half of the people living in South Korea.
4. Studying At Sungkyunkwan University
Currently, Cha is studying at Sungkyunkwan University, which can trace its roots to the Sungkyunkwan. In short, said institution was the highest educational institution of both the Goryeo and the Joseon dynasties. Much of the curriculum in those times was Confucian in nature, which was meant to prepare the students for government service. However, there were other subjects such as law and medicine that were covered as well. Nowadays, Sungkyunkwan University has an even wider range of programs, which is on top of its strong emphasis on R&D.
5. Studying Performing Arts
Perhaps unsurprisingly, Cha is studying performing arts. After all, he is both an actor and a singer, which are in addition to him being a model.
6. Started Out As an Actor
For those who are curious, Cha started out as an actor. His very first role was a minor one in a 2014 movie called My Brilliant Life. In short, a pair of teenagers named Dae-soo and Mi-ra strike out when their own when Mi-ra becomes pregnant with a son who is eventually named Ah-reum. Unfortunately, Ah-reum is born with a rare condition called progeria, which is when people show symptoms that look like premature aging. As such, he isn't expected to make it to the age of 18, thus causing him to write the story of how his parents fell in love as a final gift to them. Meanwhile, Dae-soo and Mi-ra are striving to make the most of the remaining time that they have with their son while working hard to make enough money to cover his hospital expenses. Eventually, a TV crew makes a documentary about Ah-reum's condition, with the result that he starts receiving emails from another sick child that serve as a source of comfort for him. Cha's role was very minimal because he played a healthier Ah-reum.
7. Member of Astro
In 2016, Cha and five others debuted as the boy band Astro. Their debut can be described as quite successful, so much so that they were named by some sources as one of the best K-pop groups to emerge in said year. Since that time, Astro has followed up by releasing more material, with an excellent example being their first studio album All Light in 2019. Besides that, they have shown up in a number of shows, though to be fair, this started up before they had even had their debut.
8. Had First Lead TV Role in Gangnam Beauty
Cha had his first lead TV role in Gangnam Beauty in 2018. The show name refers to a less than flattering term for people who look as though they obtained their good lucks through plastic surgery. Naturally, the main character is a timid girl who gets plastic surgery before entering college because of the bullying that she has endured because of her looks. However, she soon runs into issues, both because of the pressure that comes from her new social position and because of the scorn from people who can see that she has had plastic surgery. Meanwhile, Cha played her former school-mate who is good-looking but doesn't care about good looks because of his indifference to other people's opinions.
9. Starred in Rookie Historian Goo Hae-ryung
Speaking of which, Cha starred in a historical drama called Rookie Historian Goo Hae-ryung as well. However, he didn't play the titular character, which makes sense because Goo Hae-ryung is a woman who becomes a court historian for the Joseon court. Instead, Cha played a prince named Yi Rim who writes romance novels under a pen name. Something that brings the two characters into an initial period of conflict when Yi Rim criticizes Goo Hae-ryung for her disdain of his chosen genre while Goo Hae-ryung criticizes him for his informal speech.
10. Broke Social Distancing Rules
Cha and his friends were criticized because they broke social distancing rules. However, their case wasn't helped by their bad timing. Basically, the news came out at around the same time as a spike in COVID-19 cases in the neighborhood that they visited, though they were fortunate in that they paid their visit before the confirmation of the first case. On the whole, there isn't anything particularly interesting about this scandal because it is just another example of people scrambling to manage a PR problem caused by high-profile figures violating the social distancing rules that everyone is supposed to be following, which has been happening in a wide range of countries under a wide range of circumstances.