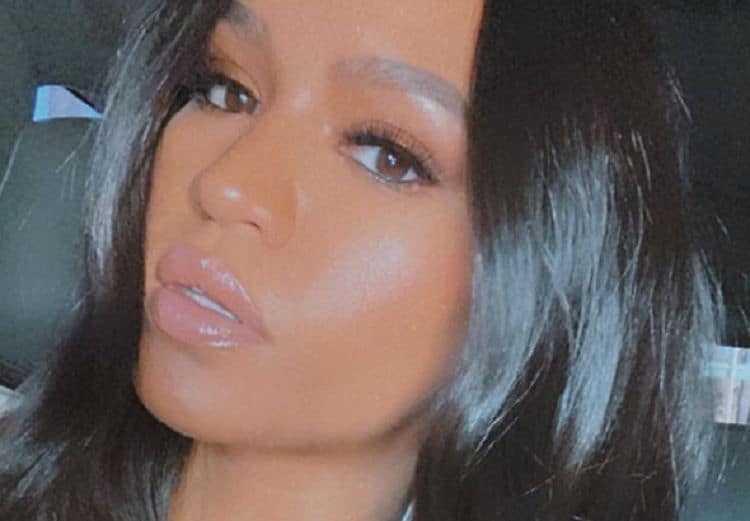 If there's one person who has turned their 15 minutes of fame into a more than decade long career, it's Cassie Ventura. Best known by only her first name, Cassie achieved fame in the mid 2000s with the release of her self titled debut album n 2006. With the success of her hit single "Me & U," Cassie was quickly projected to be the next hot thing in pop music. However, Cassie never released another album and she has since become more well-known for her good looks and her long term relationship with music mogul, Sean 'Diddy' Combs. Since splitting with Combs in 2018, Cassie has managed to stay in the headlines and even more people are wanting to learn all about her. Keep reading for 10 things you didn't know about Cassie Ventura.
1. She's A Model
Most people know Cassie best from her music career and her relationship, but there's much more to her than that. Her introduction to the entertainment industry happened long before her singing career. She began modeling at just 14-years-old and has continued to display her love of fashion through her unique style. Cassie is now signed to Wilhelmina Models and has modeled for major brands including Calvin Klein and Victoria's Secret.
2. Has A Diverse Ethnic Background
Cassie's father is Filipino and her mother is of Mexican, West Indian, and African American descent. Throughout her career, Cassie has made it a point to pay homage to her heritage and several songs on her debut album featured sounds inspired by the Philippines.
3. Started The Half Shaved Head Trend
Remember a few years ago when women everywhere were walking around with half of their head shaved? Of course you do. And you have Cassie to thank for that seemingly never ending trend. 10 years ago, Cassie left everyone stunned when she debuted the half haircut. Although it was definitely a bold move, she proved that she could pull it off.
4. She's A Championship Twirler
There's definitely much more to Cassie than meets the eye. Among her many talents is twirling. The art of twirling involves throwing a spinning batons. Sometimes dance movies are incorporated as well. According to Cassie's IMDB page, the star is a 5 time grand champion twirler. The attention from her twirling is what allowed her to move into the modeling industry.
5. She's From Connecticut
As someone who was born and raised in Connecticut, I can confidently say that my home state isn't a place that's on most people's radar. However, CT is home to some pretty cool people (in addition to me). Cassie was born and raised in New London, Connecticut. She attended high school at the Williams School which is located in New London on the campus of Connecticut College.
6. Appeared In Several Music Videos
Cassie's good looks make her the perfect video girl and throughout the years she's made appearances in some pretty high profile music videos. In 2013, she was featured in the music video for Wiz Khalifa's song "Paradise". Most notably, she was in the video for Kanye West's hit single, "Stronger". The song went on to win a Grammy in 2008 for Best Rap Solo Performance.
7. Had Her Wedding Officiated By Peter Berg
In September of this year (2019), Cassie and Alex Fine tied the knot. The couple had an intimate ceremony in Malibu where they were surrounded by close family and friends. Cassie told the press that she felt really relaxed during the ceremony and the couple enjoyed their non-traditional ceremony. The wedding was officiated by Peter Berg who created the popular TV show, Friday Night Lights which aired from 2006 to 2011.
8. Influenced By Nicki Minaj
You may expect one of Cassie's celebrity role models to be a fellow singer or someone from the fashion industry, but Cassie is actually inspired by well-known rapper, Nicki Minaj. The two worked together on Minaj's 2012 song, "The Boys". During an interview with Elle Magazine, Cassie said this when asked about her inspiration: "Nicki Minaj, for sure. I love her. She's talented; she's a great businesswoman… and watching her work, I saw she doesn't take sh*t. I hate to say it like that, but that's what I admire about her."
9. Met Her Husband Through Her Ex
People everywhere were stunned when Cassie started dating Alex Fine not too long after she and Diddy their more than 10 year relationship. Of course, everyone wanted to know the story since it almost seemed like Cassie and Alex's relationship appeared out of thin air. It turns out, the two weren't as new to each other's lives as it may have seemed. Cassie and Alex actually met through Diddy. Apparently, Diddy had once hired Alex to be Cassie's personal trainer and the two eventually hit it off.
10. She's A Mother
Not long after Cassie and Alex announced their relationship, they shared that they were expecting their first child together. The couple welcomed their daughter, Frankie Stone Fine on December 6, 2019. The new parents are overjoyed by their bundle of joy and Cassie already has big important lessons she wants to teach her baby girl. In a recent interview, Cassie said, "I hope to make her understand the bigger picture in life and that you don't have to solely be one thing in this world. I want her to know that she can choose. My music is just part of a legacy that I wish to leave behind, for her and other women to be inspired by."
Tell us what's wrong with this post? How could we improve it? :)
Let us improve this post!