Carnival Row is a fantasy drama series that has garnered a cult following since its premiere in 2019. The show is set in a unique universe where humans and mythical creatures live together in a steampunk-inspired world. It features a sinuous plot full of mystery, political intrigue, and forbidden love.
The show has been praised for its stunning visual effects, impressive world-building, and intricate storytelling. The characters are brought to life by a brilliant cast led by Orlando Bloom and Cara Delevingne. The Prime Video series has received critical acclaim, with three Primetime Emmy nominations and two successful seasons under its belt. So, let's take a deep dive into the eclectic cast members who brought these wondrous Carnival Row characters to life.
Orlando Bloom as Rycroft Philostrate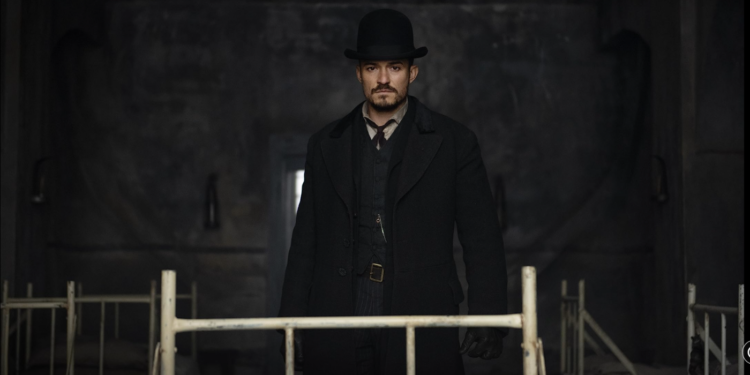 Orlando Bloom is an English actor who has made a name for himself in Hollywood across a number of decades. He first gained widespread recognition for his role as Legolas in the Lord of the Rings trilogy. Peter Jackson's record breaking trilogy became an instant classic, further boosting Bloom's profile. Furthermore, he also starred in one of the most successful movie franchises of all time- the Pirates of the Caribbean series.
Although he was initially known for his handsome man image, Bloom has managed to break out of that stereotype and take on more complex roles. In 2019, he re-established himself as a solid leading man in Carnival Row. Bloom plays Rycroft Philostrate, a detective investigating a string of murders in a fantastical world. His nuanced chemistry with co-star Cara Delevingne has placed him back on the Hollywood map. He is set to star opposite David Harbour in Neill Blomkamp's Gran Turismo.
Cara Delevingne as Vignette Stonemoss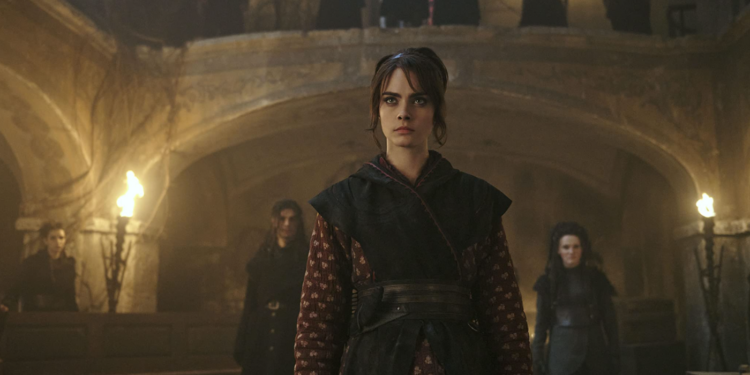 Cara Delevingne is a British model, actress, and singer who has risen meteorically to become a Hollywood superstar. She started modeling at the young age of 10 and gained international recognition in the fashion industry in 2011, when she walked in several high fashion shows. Delevingne then made the transition to acting and landed her first major role in the film Paper Towns in 2015. However, it was her role as Vignette Stonemoss in Carnival Row that showcased her acting skills to the forefront of a big-budget show.
Delevingne has also been in the headlines for her well-documented dating life. This has included high-profile relationships with stars like Jack O'Connell and Michelle Rodriguez. Despite her turbulent personal life, Cara has managed to maintain her relevance in Hollywood and remains a force to be reckoned with in the entertainment industry.
Simon McBurney as Runyan Millworthy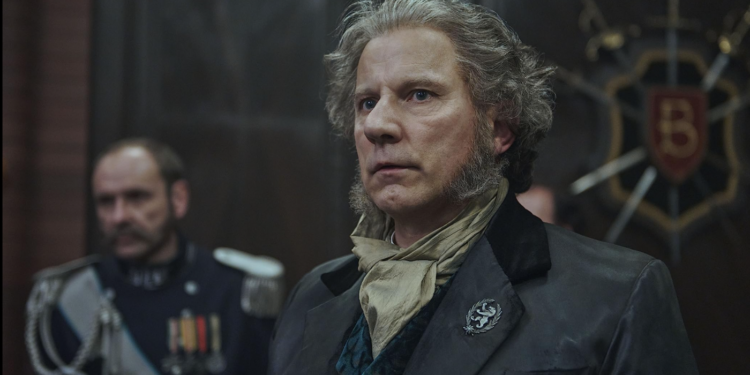 Simon McBurney is a well-known English actor, writer, and director who was cast Runyan Millworthy in Carnival Row. He has worked in numerous productions, including theatre, film and television. In Carnival Row, McBurney plays the role of Runyon Millworthy. The essential character is a wealthy and influential member of the fae community. His eccentricity is demonstrated through his grand parties and political influence.
McBurney's portrayal brings depth and complexity that oozes great skill from the stage. His work on the series is just one example of his impressive acting skills and range. As a performer and artist, Simon McBurney's contributions to the entertainment industry are truly remarkable.
David Gyasi as Agreus Astrayon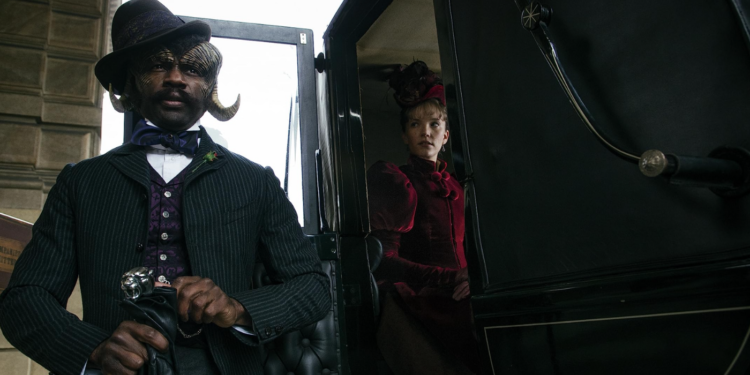 David Gyasi is a British actor with Ghanaian heritage, known for his immersive performances in both film and television. Born in Hammersmith, London in 1980, Gyasi began his acting career in 2004. Before long, he made a name for himself in several acclaimed productions such as Interstellar, The Dark Knight Rises, and Cloud Atlas. He is highly respected in the industry for his versatility and ability to bring complex characters to life on screen. Gyasi's talent and dedication to his craft have earned him critical acclaim and a loyal fan base.
Tamzin Merchant as Imogen Spurnrose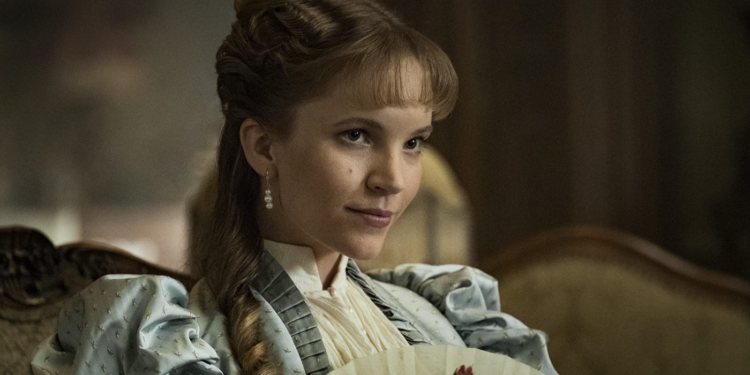 Tamzin Merchant is an English actress who garnered fame for her portrayal of as Georgiana Darcy in 2005's Pride & Prejudice and her role as Catherine Howard in The Tudors. Merchant was also notably cast as Daenerys Targaryen, the mother of dragons, in the unaired pilot of the hit HBO series, Game of Thrones. However, her scenes were replaced in the final version, and the role recast with the Emilia Clarke. In 2019, Merchant propelled to larger levels of fame when she was cast in Carnival Row.
Merchant played Imogen Spurnrose, a young socialite who is curious about the forbidden love affair between a human detective and a faerie. While her character was prominent in the first season, it was the second season where she really got the chance to shine. When speaking with Screen Rant, Merchant had this to say about the character's evolution: "It was really fun to see Imogen in scenarios that she would never have imagined herself in. That's always the most fun thing to play as an actor. You establish a character, and then just the whole thing gets just turned completely on its head. It was so fun to play, to see how Imogen gets challenged by the world in ways she never imagined that she would be."