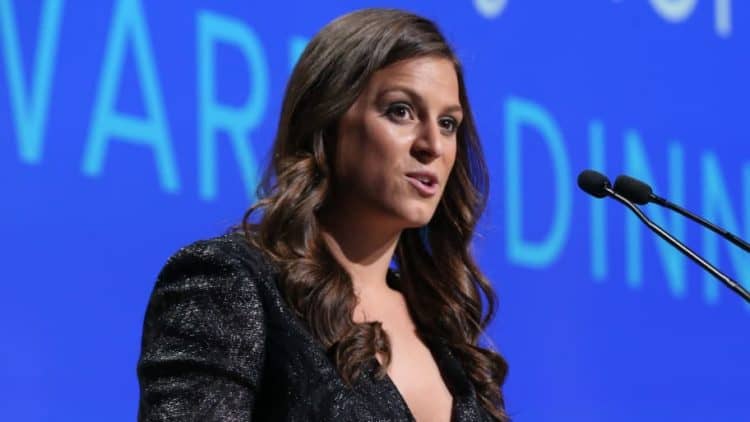 If the name Cara Kennedy-Cuomo rings no bells for you, perhaps her hyphenated last name allows some recognition. She's the daughter of controversial New York Governor Andrew Cuomo and Robert F. Kennedy's own daughter, Kerry Kennedy. Cara Kennedy-Cuomo is one of three daughters the former couple shares, and it's been a tough year for her as her father's name is dragged through the mud after more than a half-dozen women accused him of sexual harassment, and after his handling of the COVID-19 pandemic and the shocking number of nursing home death's his office covered up, and the March 2021 Vanity Fair article in which he was accused of being an abusive husband and that his ex-wife habitually slept in a locked bathroom for her own safety when Cuomo was home. His daughters did not sign up for this, but Cara Kennedy-Cuomo is living her own life to the best of her abilities, and the world wants to know more about her.
1. She is a Twin
She and her sister, Mariah, are twins. They are also the oldest sisters in the bunch by three years. Their younger sister, Michaela, is the baby of the family.
2. She is a Harvard Grad
All three of the Kennedy-Cuomo kids attended Ivy League schools. Cara attended Harvard University, where she graduated with a focus in government. There is some speculation that she might just follow in her father's footsteps and go into the political arena one day. however, she also studied ethnicity migration and human rights.
3. She Gives Back
One thing this young woman is good at doing is giving back to the world. Despite the drama that surrounds her father, she's managed to stay out of the limelight and focus on her own humanitarian work across the world. She's done work in places such as Colombia and Rwanda, just to name a few.
4. She's a Sailor
When she wasn't studying at Harvard, she was absolutely focused on other things she loved. She was part of the Harvard sailing team, which is a sport she rather enjoys. Additionally, she was also a writer in college. She wrote for the Harvard Human Rights Review, which is a school publication that she found important to her own cause.
5. She Had a Forbidden Romance
It was widely reported in 2020 that this young woman had a romantic relationship with a State Trooper. While the rest of the world sees this as nothing more than a relationship that did not work out, her father disagreed. The young man in question was part of his own security detail, and he put an end to it quickly when he found out about it. The young man was transferred to a new post.
6. She Moved into the Governor's Mansion
When New York shut down its economy in March 2020, Cara Kennedy-Cuomo moved into her father's mansion to work alongside him. It was while she was there that she met Dane Pfeiffer, the state trooper she began dating in her father's home. He is a solid 10 years older than her, and her father is rumored to have been more than a little upset about the relationship when he found out about it.
7. She Doesn't Have an Instagram Account
One thing that is surprising about someone her age is that she doesn't have an Instagram account. Of course, she is rumored to have political aspirations, and keeping her private life as private as possible is widely considered the best course of action when you have political aspirations. In an era when anything you say, do, wear, post, photograph, comment on, or even like offends someone on a regular basis, it's better to steer clear of social media.
8. She Maintains Her Privacy
While both of her sisters are on social media and regularly discuss their personal lives, their choices, and their beliefs with the world, Cara does not. Until her romantic scandal in 2020, no one knew anything about her life. Now we can infer she enjoys a man in uniform, and she either likes older men or she simply has no preference when it comes to age.
9. Her Supports the LGBTQ Community
Her youngest sister, Michaela, came out as demisexual in the summer of 2021, and her big sister is right there to support her. She's worked tirelessly throughout her life to support the rights of the LGBTQ community, and we can assume it's because her sister came out to her family when she was in middle school as a lesbian. Michaela has admittedly struggled with her sexuality most of her life, and her sisters are both there for her.
10. She's the Only Sister who Went to a Different College
Both of her sisters went to Ivy League schools, too, but they didn't go to the same one as Cara. Both her sisters went to Brown and graduated with their degrees from the prestigious university. However, Cara made it clear Harvard was her choice.
Tell us what's wrong with this post? How could we improve it? :)
Let us improve this post!