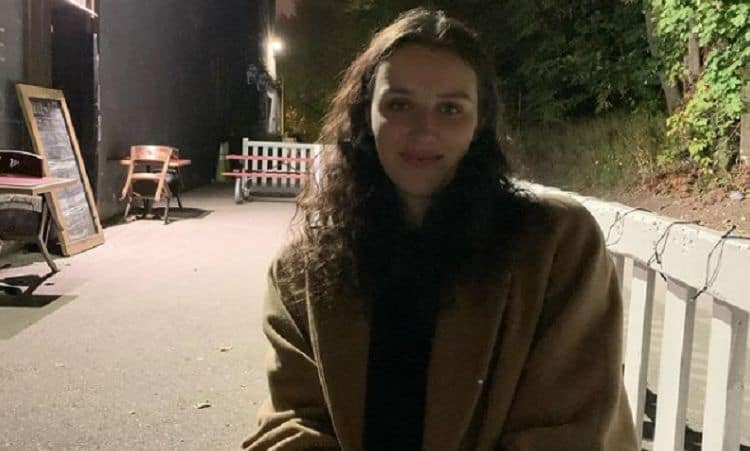 Brenna Coates is relatively new to the professional acting world, but you'd never be able to tell. Every time she steps in front of the camera, she carries herself with the confidence and grace of someone who has been in the entertainment industry for decades. After making her first on screen appearance in 2016, Brenna got her first major break when she was cast as Lucy in the TV series Coroner. Although her time on the show ended in 2020, Brenna has been working hard to land other opportunities. Her fans will be excited to know that she has a role in an upcoming film called Neon Lights. Keep reading for 10 things you didn't know about Brenna Coates.
1. She's Canadian
Some people have has assumed that Brenna is American, but she was born and raised in Canada. She began her career with a role in a Canadian TV movie called Ice Girls. Brenna will always be proud of her roots, but these days, it does look like she called the United States home.
2. She's Wanted To Be An Actor Since She Was A Kid
It can take some people an entire lifetime to know what they want to do, but Brenna was fortunate to discover he calling at an early age. During an interview with The Interval NY, Brenna said, "I've known that I wanted to be an actor since I was five years old. I think that when you know something about yourself and there's no other option, no Plan B, you're just driven by it 100%. There's nothing else."
3. She Studied At NYU
Not only does Brenna have tons of natural talent, but she also has the training to back it up. She studied at New York University where she earned a bachelor of fine arts degree. While there are some people who question the necessity of an acting education, it appears that Brenna's has really paid off.
4. She's A Strong Supporter Of LGBT Rights
Brenna is the type of actor who has made it a point to use her platform to shed light on the things that are important to her. Among those things if LGBT rights. She is also passionate about the fight to end racism and has consistently posted about these topics on social media.
5. She Has Lots Of Theater Experience
Although on screen roles often come with more money and notoriety, many actors will tell you that nothing compares to the feeling of being on stage. Prior to being cast in her first TV role, Brenna was building lots of experience in the theater world. She was even in a play at The Lincoln Center in New York City.
6. Her Father Is An Actor
Brenna isn't the only person in her family to be bitten by the acting bug. Her father, Kim Coates, is a very well-known actor who has been in the industry for well over 30 years. Over the course of his career, he has been cast in nearly 150 roles. Some of his best-known projects include Bad Blood and Sons of Anarchy.
7. She's Very Active On Social Media
These days, being on social media is par for the course when it comes to the entertainment industry. This is something Brenna Coates understands full well. Despite not having the biggest social media following, she is an active Instagram user who shares content about her personal and professional lives.
8. She's The Outdoors Type
Brenna has been blessed with a busy schedule over the last few years, but no matter how much she loves her job she still needs time to enjoy other things. One of those things is spending time outside. Brenna has lots of appreciation for nature and she loves doing things like going hiking and snowboarding.
9. She's Friends With Samia Finnerty
Most people would agree that making friends isn't at the top of anyone's priority list when they go to work, but it's always nice when you can form a genuine connection with a co-worker. Brenna was lucky enough to experience this when she was in the play The Wolves. She and her cast mate, Samia Finnerty became fast friends and Brenna told The Interval NY that Samia is her "favorite person in the world".
10. She Has A Boyfriend
As Brenna's star continues to rise there will probably be lots of people sliding into her DMs. Those people will be in for a rude awakening though. Brenna is in a happy relationship. She regularly posts pictures of her boyfriend on social media, but she hasn't revealed much information about him.