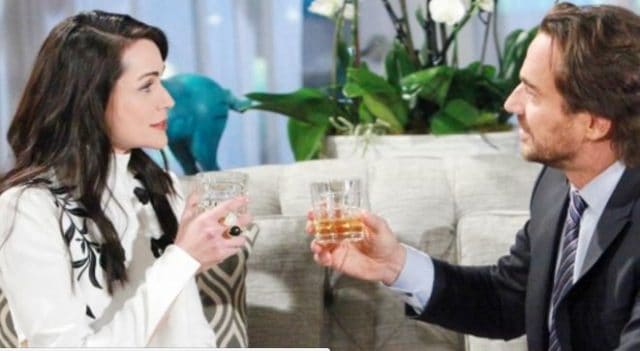 The Bold and the Beautiful is back with some serious shockers for fans, and you're going to want to stick around to find out what's going on with your favorite characters. We know that Quinn is, as usual, up to no good. This time her acts have to do with Ridge, and we don't know that he can handle whatever it is she has to say. She's a woman who has a lot to offer people since she's so conniving on a regular basis, but can he handled whatever she's about to throw at him? It turns out she's done something pretty bad, and she's going to tell him what it was. Now we want to know if he can handle whatever she throws his way or if they're going to have bigger problems before the day is over. We don't have very high hopes for these two.
It turns out, he's going to think she's actually a kind person when she admits she went behind his back. For once, she did it in a way that's nice and loving. She asked Steffy to make him the co-CEO of the company. He can absolutely handle what she has to say when her deceptive and questionable ways are actually beneficial to him. She did it for herself, however. They kissed and they don't want anyone to know about it. She'd rather he and Eric work on their relationship, but she definitely doesn't want Eric to know she was making out with Ridge. So really, she's not at all selfless. She's the same she's always been.
Wyatt and Steffy are recently divorced, and they aren't having a very good time of it. Quinn has a difficult time staying out of her son's life, and it's getting a little ugly for everyone involved. She's decided she wants her son to remember her as being a horrible mother, so she's decided to change her ways. Of course, she's changing her ways while still deceiving anyone she feels is in her way. She's not changing, but she's going to see how she can change her son's perception of the person she is.