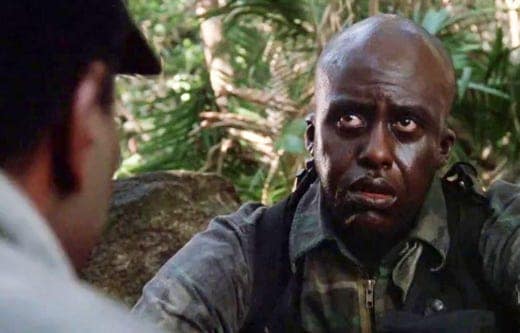 Bill Duke is an American actor who has enjoyed a long and successful career in the entertainment industry. He is best known for his work in crime and action films, but the entertainer also works in other genres. He's worked with some of the biggest names in the business and he has an impressive career history, worthy of showcasing. If you're not familiar with Mr. Duke, here are 10 things about him that you probably didn't know, but you're likely to find them interesting.
1. Bill Duke's Birthday
Bill Duke was born in Poughkeepsie, New York on February 26, 1943. This makes him 77 years old as of 2020. His parents Ethel and William Henry Duke Sr. named him William Henry Duke Jr. He kept his nickname for William as his stage name, showing the pride in his family name.
2. He is a native New Yorker
Bill grew up in the city of his birth. He is a native New Yorker who attended Hyde Park's Franklin D. Roosevelt High School. He finished his high school education and then continued forward with his education attending the Dutchess Community College in his home town. In his early years, Bill stayed close to home. His first instruction in creative writing and the performing arts was at Dutchess. This just gave him a taste of what was out there in the larger world.
3. Bill has a solid education
After he graduated from Dutchess Community College, Bill Duke wanted to learn more and build a solid educational foundation before entering his profession in the entertainment business. He enrolled in classes at Boston University. His interest was in drama. He earned his Bachelor of Arts degree in this discipline. He also spent time studying at the Tisch School of Arts at New York University. He also studied at the AFI Conservatory in preparation for his career.
4. He was a stage actor
One of the first experiences that Bill Duke had with acting was in 1971 when he appeared as a member of the cast of "Ain't Supposed to Die a Natural Death," which was a Melvin Van Peebles musical. Stage acting requires a high level of focus to memorize the lines and discipline to get them right the first time. These are live performances and there are no re-takes if you flub the lines or go blank in front of the audience. He made his acting debut in one of the most difficult yet rewarding settings, and he was a success.
5. He made his screen debut in 1972
Just a year after appearing on Broadway, Bill Duke was cast in his first screen roles. He made a few appearances in the "ABC Afterschool Specials" television series shorts as Mr. Sands in 1972, and again in 1975. He went on to appear in "Kojak," and "on the Rocks," television series' also appearing in "Car Wash" in 1976, followed by a guest appearance in "Starsky and Hutch" in 1978. The same year he was cast in an episode of "Charlie's Angels" followed by film roles in "Love Is Not Enough" and "Sergeant Matlovich vs. the U.S. Air Force." His acting schedule was full and he was in demand for smaller parts as a supporting actor.
6. Bill Duke's acting career was on fire
Duke became a familiar face to audiences through the 1970s onward for decades. He got a big break when he was cast in a recurring role as Luther Freeman in the television series "Palmerstown, the U.S.A. from 1980-1981. Throughout the 1980s he appeared in multiple small roles in television and film. He played Captain Armbruster in the 1988 release of "Action Jackson," and Lt. Borel in "Street of No Return" in 1989. He was also cast in multiple law enforcement roles as well as sometimes being cast as the bad guy. Duke also appeared as the narrator of the TV series documentary "Biography."
7. His acting skills are versatile
Although Bill Duke was cast mostly in crime, military, or law-related shows and movies, he also made appearances in a few comedies through the years. He played Mr. Johnson in the 1993 film "Sister Act 2: Back in the Habit" with Whoopie Goldberg. He also played Albert Diggs in the 1990 comedy film "Bird on a Wire" with Goldie Hawn.
8. Bill Duke is a seasoned Director
In addition to acting, Mr. Duke is also a director. He has directed an impressive 61 total projects throughout his career. Some of them include "Robbery Homicide Division," "Fastlane," "Deacons for Defense," "Strong Medicine," "American Experience" television series documentary, and many others. Most recently he directed "The Art of the Journey" in 2018, "Jeffrey's Plan" in 2019, and an Untitled Joe Louis Project which has recently been announced and is in the works.
9. He's also a screenwriter and producer
Duke has written the screenplay for four projects. He wrote one episode of the television series "Good Times" in 1979. He went on to write the screenplay for the TV movie "Preying for Mercy" in 2014, " The Blexicans" in 2015, and "The Art of the Journey" documentary short story. Duke has served as executive producer as well as the co-producer for too many projects to name here. His experience in this niche of the industry is extensive, to say the least.
10. Bill has high rankings with the public
Duke's highest-rated film is "High Flying Bird," released in 2019. According to Rotten Tomatoes, Mr. Duke received an incredible 93% approval rating for his acting performance in this film. This was followed by a 93% approval for his role as Head DEA Agent in "The Limey" from 1999. Bill was given an impressive 95% approval rating for his role as Agent Odell in the DC Comics-based television series "Black Lightning"