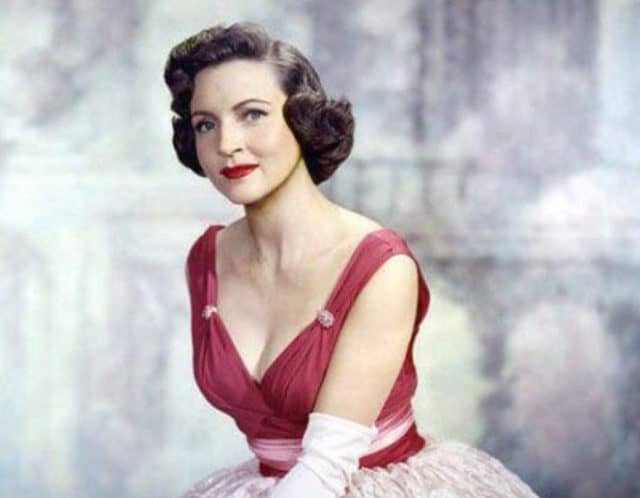 This 96-year old actress has one of the most recognizable faces of all time. Even at her remarkable age now, she still somehow manages to remain relevant in the crazy industry of Hollywood, and she's managed to do it with such grace that only few actors could ever replicate. Betty Marion White Ludden has been wonderfully gracing our screens since the 40s; and although many of us remember her now as the lovely white-haired lady that reminds us of our grandmas, we also have to remind ourselves that she didn't always look like the way she does now.
During her younger days, Betty White was as stunning as any classic Hollywood actress you can think of. Her dark brown hair was full and supple, and she had the typical Hollywood body of the time. Born in January 17, 1922 in Illinois, Betty and her family didn't move to Los Angeles until the time of the Great Depression. If you can imagine that this person went through that time, you can also imagine just how old she truly is now. Everyone suffered during that time, and that included Betty's family. However, destiny had something else in mind for the young girl, and before she knew it, she was attending school at places where filmmakers used to shoot a lot of films.
Betty was actually a member of the 1939 graduating class of the Beverly Hills High School when movies such as Clueless and It's a Wonderful Life were filmed. However, Betty had no interest in film at the time. Instead, she was inspired to become a forest ranger because of her interest in wildfires. However, women were not allowed to become forest rangers then, so instead, she turned her efforts towards writing. During her time at the Horace Mann School, Betty wrote and acted the lead part in a graduation play. This was what sparked her interest in performing and since then, she has pursued acting nonstop.
Betty started her career in Hollywood during the 40s when she was in her 20s. Even then, her look was unmistakable. It's definitely the same kind eyes and the beautiful long smile. She's always had a charm and elegance about her that still exists to this day. Even looking through her pictures during that time, you pick up a quiet strength and resilience. That's what's obviously allowed her to continue her long-spanning career of about 7 decades. That's an impressive feat for anyone, let alone a girl who happened to be born during one of the worst times of this nation.
Looking at Betty White's photos from then to her photos now, there may be a lot of differences with the way she looks physically. However, both pictures give us the exact same person, the exact same personality and character, and the exact same effect. She'll always be the beauty she was back then, and she's still beautiful the way she is now. We hope that Betty White continues to live her dream of keeping us all entertained.
Tell us what's wrong with this post? How could we improve it? :)
Let us improve this post!