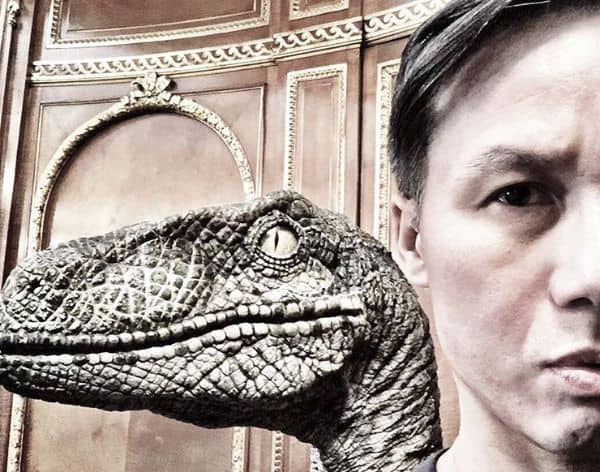 Newly released information about the production of Jurassic World 2 seems to come out by the minute. The most recent news involves actor B.D. Wong. Wong appeared as geneticist Dr. Henry Wu in the original Jurassic Park and has confirmed through his Twitter account that he'll be reprising that role in Jurassic World 2.
The inclusion of B.D. Wong as Dr. Henry Wu in Jurassic World 2 certainly feels like a logical continuation of the current Jurassic World narrative, but it also serves as an easy way to connect this newly rebooted film series to the original Jurassic Park continuity.
Speaking of B.D. Wong, I think he's definitely one of the underrated and best "that guy" actors out there. You know, the guys whose name you don't know but faces you always recognize? You'd never know it but B.D. Wong is now 56 years old and has been in movies and television since 1983. He currently plays Dr. Hugo Strange on Gotham. Let's take a look at my five favorite movie roles involving Wong.
Father of the Bride – Howard Weinstein
While Martin Short got all the press as B.D. Wong's boss in that movie, don't ever forget how funny Wong was as Weinstein
Jurassic World – Dr. Henry Wu
https://www.youtube.com/watch?v=mrZivNNNDmg
While he was Wu in 1992's Jurassic Park I think it was his portrayal as Wu in Jurassic World that was better. Over the years you could see that Wu became an ego maniac.
Karate Kid Part II – Boy on Street
He's the guy that says "are you coming to the dance tonight?" I think it's hilarious
And the Band Played on – Kiko Govantes
Kico Govantes was a San Francisco artist and Bill Kraus' lover in the film that forever changed the way people thought about AIDS. It was the first time I saw Wong in a serious role and I thought he was excellent.

The Freshman – Edward
This was a classic comedy back in the 80s that starred Matthew Broderick and Marlon Brando that was a pseudo parody take off of The Godfather – well not really but I can't describe it any other way. B.D. Wong played a guy named Edward and I just thought he was hilarious.