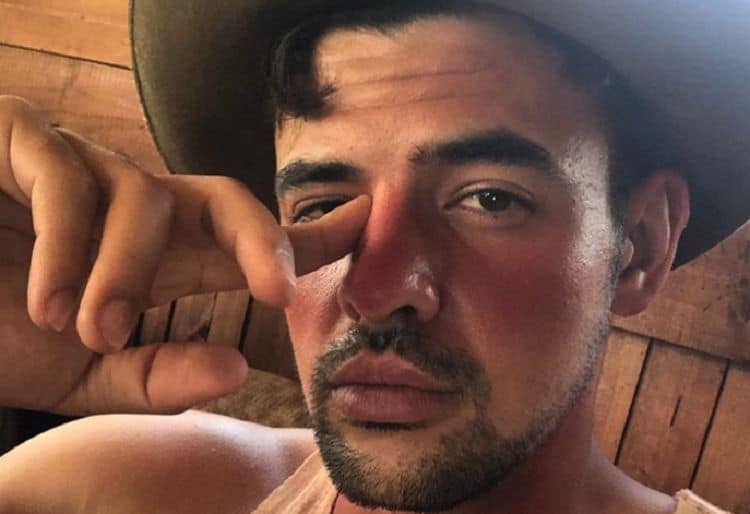 Being cast in a Netflix series has become one of the best ways to break into the acting world. In the last couple years, we've seen quite a few stars from Netflix go on to find lots of success in the industry. Hopefully, South African actor, Arno Greeff will be among the next to do the same. Arno was cast in the upcoming series, Blood & Water. The show is based in South Africa but will be released on Netflix in almost 200 countries which means Arno could quickly become an international success. Continue reading for 10 things you didn't know about Arno Greeff.
1. He Feel In Love With Acting As A Teenager
Lots of actors discover their love for the craft before they even start elementary school. However, Arno got a little bit of a later start. He didn't fall in love with acting until he was 16-years-old when he was introduced to acting class as a teenager.
2. He Made His On Screen Debut In 2012
Arno began professional acting career in 2012 with an appearance in the South African movie, Verraaiers. In less than 10 years, Arno has already landing nearly a dozen roles and may be on the brink of his big break.
3. He's A Musician
Acting isn't the only way Arno likes to express himself. He is also a talented musician who likes to sing and play the guitar. It doesn't appear that he's released any music of his own yet, but hopefully he decides to in the future.
4. He Loves To Travel
Getting the chance to see the world is one of the best experiences a person can have, and it's something that Arno Greff is incredibly grateful for. He's been able to travel to some pretty cool places over the years including Paris, Nice, Namibia, and Hong Kong. However, no matter where he goes, he'll always have deep love and respect for South Africa.
5. His Parents Are Supportive Of His Career
Lots of parents feel a little uneasy at the thought of their children wanting to pursue non traditional careers like acting. After all, no parent wants to have to worry about whether or not their child will be able to find consistent work. However, Arno says that his parents have been supportive of his acting dreams since he first decided that he wanted to become a professional actor.
6. He Loves Theater
Like many other actors, Arno got his start on the stage. Although theater productions aren't as popular as movies and films, they give actors a unique way to connect with their audience. Arno says that "Nothing beats the feeling of a live performance" and he also hopes to do be able to incorporate more plays into his schedule.
7. He Learned To Surf For A Role
Getting into character is an interesting experience for many actors. Aside from the research that goes into learning about the role, actors sometimes have to learn new skills and mannerisms. When Arno appeared in the 2015 film, Die Pro, he had to learn how to surf in order to fully get into character. He says that he only had a month to learn.
8. His Father Inspires Him
Most actors look to other people in the entertainment industry for inspiration. However, Arno is inspired by a much more personal source: his father. Arno described his father to Teen Zone Magazine by saying, "He's a great man who really tried everything he could to give me the opportunity to live the life that I wanted. He's caring and kind and I have the utmost respect for him."
9. He Doesn't Believe In Having A Plan B
Nothing in the acting world is guaranteed. Knowing this can make people scared to fully invest themselves in the industry. However, Arno is a firm believer that you have to go all in when you're looking to be successful. He adds, "If you have a plan B you can never fully pursue plan A." Arno also encourages up and coming actors to go all in and really hone their skills to become well-rounded entertainers.
10. He's A Rugby Fan
Rugby is one of the most popular sports in South Africa. Arno even appeared in a TV series focused on the game of rugby. In real life he is a fan of the Blue Bells. Although he doesn't play the sport in real life, he says that acting and rugby share similarities because they both require a group effort to be successful.
Tell us what's wrong with this post? How could we improve it? :)
Let us improve this post!