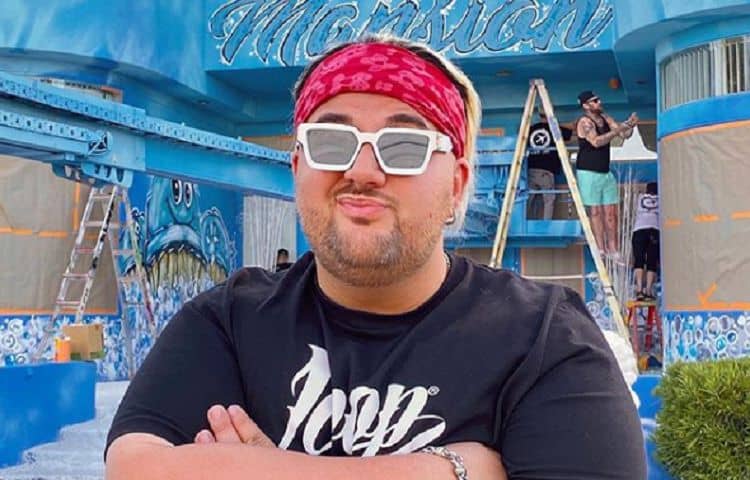 The name Jake Paul is probably one you're familiar with whether you are a fan of YouTube or not. However, the name Arman Izadi is probably not a name you're nearly as familiar with. He's been a collaborator of YouTube star Jake Paul for many years, but he's not as well-known as the star. He was recently arrested in connection with some criminal activity alongside the star and a raid on his house, and things are not looking good for either of these internet sensations. It has all of us wondering who this guy is and what he's dealing with in his life.
1. He's 35
We don't know much about him at all other than the fact that he is 35. He's a bit older than his friend on the internet, but he seems to use this to his advantage as someone who has a long history of knowledge of things that are important to him. We don't know his date of birth or anything like that, but we do know that he is a man who has some experience in various activities.
2. He's an Entrepreneur
He describes himself as an entrepreneur. He calls himself a businessman, and a social media insider. He also implies that he is in the hospitality industry, but we are not sure in which capacity. He seems to have worked with Jake Paul at one time as part of his Team 10 crew, but he doesn't appear to work there anymore.
3. He's No Stranger to Accusations
He's been called a pimp. He was convicted in 2012 of some crimes that lead people to call him that. They are attempted battery and pandering. In case you aren't familiar with the term pandering, it actually just means pimping. He's also been arrested for things like kidnapping and robbery in 2013.
4. He was Jake Paul's Wedding Officiant
When Jake Paul married Tana Mongeau, Arman Izadi was his officiant. He presided over the nuptials and made them husband and wife in a legal capacity. We didn't realize that they were this close, but it appears that they have had a close friendship for some time. We aren't sure that they still have one, but they did at some point.
5. The FBI Raided His House
It's called Graffiti Mansion, and it's in Vegas, as well as Paul's Calabasas mansion. The FBI reportedly raided the house in August 2020 for things that are related to an incident at a mall in Arizona following the death of George Floyd. The raid was associated with both Paul and Izadi, but we are not entirely clearly for what reasons.
6. He Goes By Armani
According to his own website, he goes by the name Armani. We think that he probably gave himself this name as it's the same name as a high-end designer. He's from California, and he began his career in Irvine.
7. He Had a Rough Childhood
His father left his house and his life when he was just a child, and he was raised by his mother. However, his mother slipped into a coma that was year-long when he was only 15. He credits himself for saving her life as he was able to argue with her doctors and make them see that he knew best for his mother. He wanted them to leave her on life support when they wanted to take her off the support.
8. He Began His Career as a Salesman
He claims to have started working as a spa company salesman when he was 17. He would sell monthly memberships while on the streets, and he was promoted before he was 18. He was then setting up offices in cities across the country, and he was hiring and training others to follow in his salesperson footsteps.
9. He Calls his Arrests Set Ups
According to his personal website, his 2013 arrests were carefully crafted by a former Vice Unit detective in Las Vegas who wanted to see him go down. He claims that the DA and the member of the vice unit even got married so that they didn't have to testify against one another and their own illegal actions. He calls his arrest and jail time illegal and the result of being set up by these people.
10. His Mansion is All About Honoring the Victims of the Vegas Shooting
The Graffiti Mansion is one that got its name because he chose to paint it in honor of all the people affected by the Route 91 Harvest shooting that occurred in Las Vegas. It's his way of honoring everyone who suffered in that time.