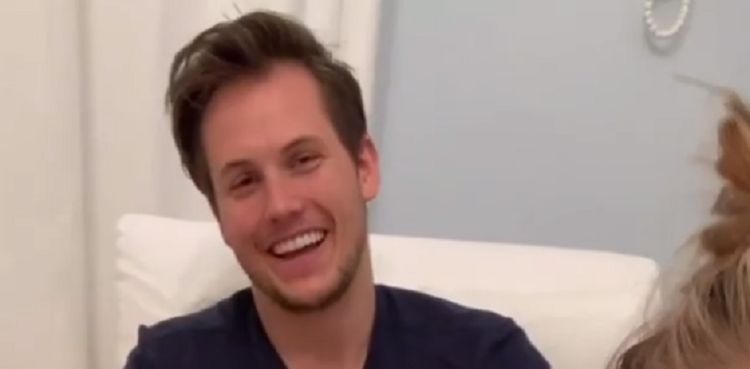 Andrew Dean East was born on September 17, 1991 in Indianapolis, Indiana. He is an American pro-football player who plays the position of long snapper. East has played for a number of big NFL teams, but has had a bit of a hard time settling into any one team for any length of time. He has had relatively short stays with such teams as the Seattle Seahawks, Oakland Raiders, the Los Angeles Rams, the Jacksonville Jaguars, and the Washington Rams. If you follow the NFL, you might be familiar with this pro-player, but here are 10 things you didn't know about Andrew East.
1. Started his football career in school
East's football days started in high school. East was the captain of his high school's team, which then led him to continue on with the sport in his college days. East attended Vanderbilt University where he spent his entire college career playing for the team. At the end of his college career, East signed on with his first pro NFL team, the Kansas City Chiefs. He signed on with the Chiefs in May of 2015.
2. His father was a snapper, too
Like many occupations in life, many athletes follow in a family member's footsteps and take-up the same sport, whether it be basketball, golf, baseball, boxing, or football. In this case, not only did East follow in his dad's footsteps by having a passion for football, but he followed his father's footsteps of playing the same position. East's father was Guy East, according to Married Biography, and in his college days, he also played his school, Purdue, and played the same position, long snapper.
3. Signed and released from the same team, three times
It's not uncommon for a football player to play for a team more than once. A player may play for a team, leave for a period of time, then find their way back and re-sign with the same team. This was also the case for East with the Oakland Raiders. The first signing with the Raiders took place on April 5, 2016 and he was released on August 29, 2016. The following year on July 28, 2017, East re-signed with the Raiders, this time he was waved from his contract less than two months later, on September 2, 2017. East later signed a reserve, or future contract with the team on January 19, 2018 and was subsequently released again, on April, 9, 2018.
4. His mother was a cheerleader
While East's father played football for Purdue, according to Andrew East, his mother was cheering on the sidelines as she was a cheerleader for Purdue during her college career, which is where his mother and father eventually met.
5. His oldest brother builds homes for families
East has several siblings. His oldest brother, Guy East was a previous Olympic caliber cyclist who now runs an organization that builds homes for impoverished families. The organization is called Hope Sports and its objective is to help fellow pro athletes work on focusing on others, especially those in need, as opposed to spending their times focused only on themselves.
6. One of his brothers is role model
While his oldest brother runs an organization that helps families in need, his second oldest brother named JD, sells financial services, and East has described him as being his role model in life. East has his own website at andreweast.com and on his site, East introduces each of his siblings and describes who they are. East not only describes JD as being the biggest driving force in his life.
7. Anxiety attacks lead to him being released from a team
East was excited about the beginning of his pro football career and getting a contract with the Kansas City Chiefs. After spending high school and college playing the game, he thought he was ready for the NFL, but soon after starting up with the Chiefs, East began suffering anxiety attacks that he attributes to the pressure he began feeling from going pro. It wasn't long before he was released from the contract, and has claimed that being released created a lot of career uncertainty.
8. He and his wife learned to create and edit videos
East and his wife Shawn learned how to make and edit videos. East wanted something else to do with his life aside just the game of football, so he and his wife decided to learn how to make and edit videos, which he says, is something they both do full time now.
9. His wife had a miscarriage
Losing a child at any point in a pregnancy or thereafter, is one of the hardest things a couple can deal with, and East and his wife Shawn are one of those couples who have experienced this loss. The couple wanted to help others by sharing their story, and on October 21, 2017, they did that by making a video about their loss and sharing it with the public.
10. Married to a gymnast
Shawn Johnson is an Olympic gold medalist and is married to Andrew East. The couple met approximately three years ago through East's brother, also an athlete. The couple hit it off and according to People, on July 24, 2015, East proposed to Johnson during a Cubs game on the field at Wrigley Field. Less than a year later, on July 24, 2015, the happy couple married in a private ceremony on a farm in Franklin Tennessee. Four years after their wedding, East and Johnson welcomed a daughter, Drew Hazel East on October 29, 2019. The couple currently lives in Nashville, Tennessee.