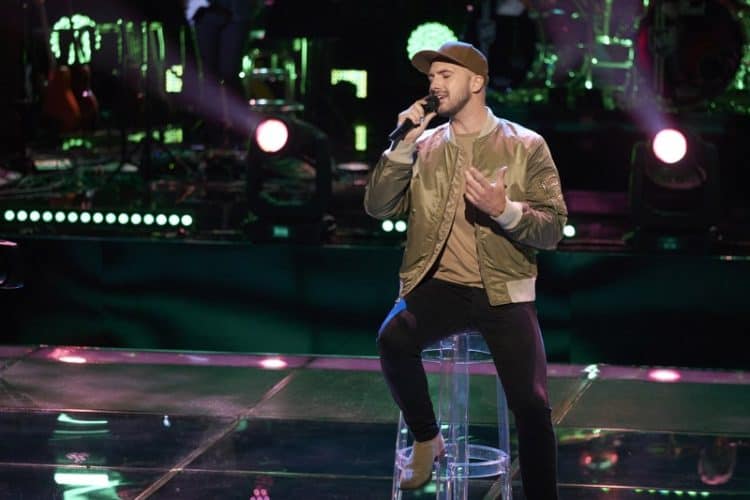 Alex Guthrie has recently gained national attention for his performances on the popular singing competition "The Voice." He was given the opportunity to showcase his talents as a singer. He's done very well in advance through the various competitions and during the time that he's been on the show he has gained a huge following of fans and admirers who would like to know more about him. Although he was eliminated his career got a huge boost from being on the show. To satisfy this quest for knowledge, here are 10 things that you might not know about Alex Guthrie.
1. He's a native of Georgia
Alex Guthrie is 25 years old and he is a resident of his hometown Marietta, Georgia. This is the place that he calls home when he isn't on the road performing. His passion for music started early in life. When he was 12 years old, he learned to play the guitar, and he also became a part of the school chorus. He was born with a natural talent that he has spent years developing.
2. He joined a garage band
When he was just 16 years old Alex joined a garage band and he began his career in music. He chose not to go to college in favor of pursuing his career at this time. When he was first starting out he wasn't always able to make enough money from the music to pay the bills so he had to look for side jobs to supplement his income
3. He developed an interest in snake breeding
In addition to playing music, Alex had an interest in reptiles. He started a business breeding snakes. This brought in extra income to pay the bills and to finance his musical career. Although it wasn't a large business it was enough to keep him afloat, plus it was something that he enjoyed doing in his spare time. It was also a business that allowed the flexibility that he needed in his schedule to continue performing as a musician.
4. Prior to "The Voice", he went on a national tour
Before Alex Guthrie was selected as a participant in the singing competition "The Voice," he went on a tour that took him over the better part of the United States. He and his band toured around the country and appeared at venues in 44 states. He even landed a part in an American Family Insurance commercial as a singer. He was off to a good start in his career in the entertainment business. Jennifer Hudson happened to be a part of the commercial and she is the one who encouraged him to audition for "The Voice."
5. He offers a unique style
Alex Guthrie is a singer who is also a songwriter. This gives him flexibility in creating his own unique style of music through the songs that he composes. His musical style is a creative infusion of a variety of different genres including rock, folk, and soul. This also gives him a greater potential for becoming incredibly wealthy and famous. The fact that his music is original means that he won't have to worry about sharing the proceeds in the form of royalties with other writers.
6. Even though he was eliminated he is still a winner
Alex Guthrie's elimination before making it to the top spot doesn't mean that he is not a winner. While on the show he made a big impression and gathered a lot of new listeners and fans of his music. He is more famous than ever so he is essentially walking away from the show a winner just for being so talented and letting the world know about it.
7. Alex Guthrie released albums before the show
Even prior to appearing on "The Voice," Alex Guthrie was already an accomplished music artist. He had released his first album that was titled "Lessons Learned in 2014. He also released a new album in the Spring of 2019 with several of the latest songs that he has written.
8. He has won significant recognition
Guthrie was named the Atlanta Braves Band of the Year in 2014. His years on the road touring and promoting his music had finally paid off with some well-deserved recognition. The following year, he and his band continued opening for national touring artists including Kelly Clarkson and Drake White, and the band received the Georgia Americana Artist of the Year award.
9. Alex' touring history is impressive
When we were doing our research on Alex Guthrie, we came across his information on Bands in Town which lists his tour dates. We were astonished at how absolutely packed his schedule was. The site chronicled his performances from 2018 through the present. We saw that he took a break since July of 2019, but up until that date, it's plain to see that he's been extremely busy with his touring schedule. We also read through the live fan reviews to discover that those who attended his concerts left overwhelmingly positive reviews of his performances. He not only has a great voice and writes songs that people love, but he also has an excellent stage presence.
10. Alex Guthrie is a rising star
Alex is one of those special young music artists who has a fresh new sound that is of his own creation. He blends a variety of music genres in the sound that is his own unique style. It appeals to a wide variety of people from all different walks of life, and there is something about the lyrics that have special meaning for listeners. He's drawn in an absolutely huge fan base and he's just getting started in his music career. If he continues forward at his current trajectory, we could see another music legend in the making, for future generations to admire and take inspiration from. Alex is truly a rising star in the industry.