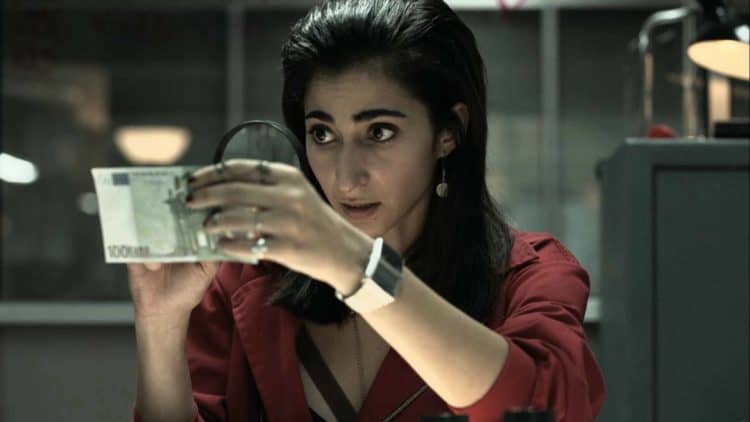 In many ways, Alba Flores was born to be an actress. She comes from a long line of entertainers including a grandmother who was a well-known Spanish actress. But her lineage isn't the only thing about Alba that's impressive. Her skills speak for themselves and she's already built up a pretty impressive resume. Most notably, Alba starred in the series, Money Heist, which was picked up by Netflix in 2017. Her role on the show earned her two Award of the Spanish Actors Union nominations. Here are 10 things you didn't know about Alba Flores.
1. She Follows An Organic Diet
These days, lots of people have chosen to pursue healthier eating options. Alba Flores is one of them. She prefers organic foods and is very careful about what she eats. A few years ago, she even decided to become a vegetarian. However, it looks like she may no longer be following that diet.
2. Her Character On Money Heist Was Written Just For Her
When most actors get roles in shows or movies, it's because they've auditioned for an existing part. But when it came to Alba Flores' role on Money Heist, things were a little different. During an interview, Alba revealed that the show's creator, Alex Pina, created the role of Nairobi just for her. Alba said, "he called me and asked if I wanted to come be on his new TV show and offered to send me the script for the first two episodes. He said, 'If you like it, I can write a role for you.' And that's how Nairobi was born."
3. Flores Isn't Her Real Last Name
Although she is professional known as Alba Flores, Flores isn't actually her last name. Her last name is Gonzalez Villa, but she chose the last name Flores as a way to feel closer to her father, Antonio, who was a well-known singer and composer.
4. Leaving Money Heist Was Liberating
Many actors find it difficult to leave a show they've been working on for several seasons. After all, the the entertainment business can be very uncertain. No matter how successful your last project was, there still might not be able opportunities waiting for you on the other side. Still, Alba described her departure from Money Heist as "liberating". Even though she greatly appreciated her time on the show, she felt like it was time for her to relax and take some time off.
5. Her Father Died When She Was A Child
Alba's father, Antonio Flores, passed away when she was just 9-years-old. Antonio died of a drug overdose that was said to be the result of depression that was brought on after his mother's death. He died just two weeks after his mother, Lola.
6. She Likes To Watch Documentaries
Being on TV may be Alba's job, but that doesn't mean she can't turn on the TV as a way to escape . When Alba isn't busy working on her own projects, she likes to unwind and watch documentaries. Now that we're all trapped in the house, now is the perfect time to catch up.
7. She Doesn't Believe She Has To Leave Spain To Be Successful
For many years, it was commonly believed that European actors had to break into Hollywood to be successful. However, times have changed and Alba no longer believes that's true. She says, "That vision that good was Hollywood has expired. Very powerful things are done in Spain".
8. She Is A Singer
Alba Flores may not have released any official music yet, but that doesn't mean she isn't a talented singer. On top of her work as an actress, Alba also loves to sing – something she inherited from her father and her grandmother.
9. She Considers Herself A Feminist
Over the years, Alba has been very outspoken about her political views and often refers to herself as a feminist. In addition to women's rights, Alba is other passionate about issues surrounding race and sexuality. Alba told Archyde, "I think there is a paradigm shift, and that the slogan of not positioning yourself so as not to harm your career is no longer useful. There is a wave of commitment because society needs it."
10. She's Down To Earth
Even though she has achieved a lot of success throughout her career, Alba is a very humble person who hasn't let her achievements go to her head. In an interview with Vanity Fair, Alba said actors are "overrated" in response to all of the attention she's gotten for her work.