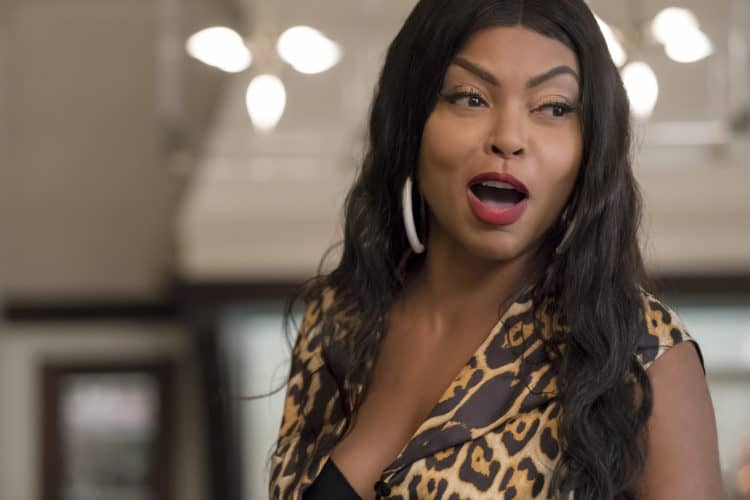 Once upon a time Empire, officially coined "the black dynasty" was the biggest show to hit broadcast television and certainly the most successful show on the Fox network since Grey's Anatomy. The Lee Daniels drama reeled in about 9.9 million viewers in the premiere episode and by the series finales, there were over 17.6 million viewers tuning in. Sounds unbelievable, doesn't it? Although the series was eventually canceled in 2019, Empire is still the biggest show in the last decade and Fox has yet to reproduce another show that can come close to Empire's numbers. Empire was more than a Hip-Hop musical, this groundbreaking project made black television cool again and opened doors for other African-American-based stories to be told on nationally syndicated networks. Here are 7 reasons why Empire blew up so fast in 2015:
1. Music
Shows like Glee, Nashville, and even American Idol prove that music is a powerful asset that drives viewership by the millions across all genres. Empire was the first urban music drama to ever premiere in television let alone a major network. Combined with the fact that Hip-Hop, Pop and R&B are the biggest music genres, Empire was able to capitalize off of a built-in audience.
Empire featured, original music on each episode from legendary figures super-producer Timberland. I remember downloading my favorite tracks from the show on iTunes after it aired every Wednesday like clockwork. The good ole days.
2. African- American Cast
As previously, mentioned Empire was one of the first almost all African-American-based cast on a major network. It was also more polished and better produced than anything we've seen on networks like BET or TVOne. Additionally, the show featured well-known talents like Terrence Howard and Taraji P. Henson, established performers that had already made a known for themselves. Empire catered to a niche market that had been neglected for years and this is one of the main reasons this show was a major hit.
3. It's Soap Opera Storyline
There's a reason why General Hospital and Days of Our Lives have been on TV since our parents were in diapers. The truth is people love drama! When you add money, sex, power, and music to the mix you get an intoxicating combination that's hard to resist. Viewers tuned in every week to witness betrayals, scandal, trauma, mental illness, and everything else under the sun because it's all relatable no matter what your race or ethnicity was.
4. Empire pushed the boundaries with difficult topics
Lee Daniels didn't show away from exploring serious issues and controversial topics that most series on a major network line Fox and would steer clear of. The show delves into homophobia, drug addiction, gang violence, mental illness, mass incarceration in such an authentic raw way. In the premiere episode, Lee Daniels confronts homophobia in African-American families in a flashback scene where Jamal, a young boy at the time, walks into the living room during a family Christmas party wearing his mother's heels and headscarf. Luscious loses it, jerks the boy up, and throws him in a trash can outside. This scene, Based on an incident from Lee's life was traumatizing to many but so necessary. Empire made it ok for gay couples to express their loves through physical affection. It was the first show where gay men actually kissed which caused a lot of chaos on social media. Speaking of social media, Empire garnered so much conversation across social platforms, Facebook and Twitter. In fact, most episodes averaged about 900,000 social posts a week. Social media played a big role in Empire becoming a big hit.
5. Cookie and Luscious Dysfunctional Love Story
America loves a good story. Granted, Cookie and Luscious didn't have a storybook romance. To be honest, they just may have the most tumultuous love story ever seen on television. Cookie and Luscious survived murder attempts (from each other), betrayal, bad business deals, and even prison. Nevertheless, they shared an undeniable bond found in the "struggle" which is why they always find their way back to each other.
6. Glitz and Glam
Let's be real. There was something so oddly satisfying about watching Cookie Lyon stroll into the boardroom in mink furs and watching Hakeem live the rockstar lifestyle. The Lyons were Hip-Hop royalty and visually their lifestyles were inspirational across all demographics. They drove the hottest cars, wore designer brands, and lived in a beautiful home. It doesn't get better than that!
7. The Emergence Of Streaming
Streaming became really popular during Empire's prime and it worked in Fox's favor. If you missed an episode of Empire on Wednesday night you could catch it the next day on streaming platforms like HULU and Fox.com. If you never indulged in the Empire hype, you can now watch all seasons on NetFlix.
Tell us what's wrong with this post? How could we improve it? :)
Let us improve this post!