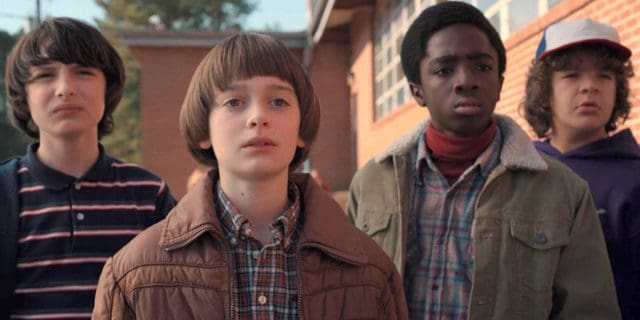 Nowadays there are plenty of television show genres to choose from. Years ago, mostly dramas, comedies, and/or romances were most popular, but lately other genres have starting becoming more and more popular, such as science fiction and fantasy. When you think about the fantasy genre, instantly dragons and magic come to mind, but there's so much more to this category than that. Even though one of the most popular fantasy television shows offers dragons and magic, there are many more shows to choose from that still fall into the same category, but have traded dragons for vampires and witches.
Entertainment is about escaping reality and there's no better way to do that than with fantasy. Some of the greatest books ever written were fantasy-based, such as Harry Potter or Lord of the Rings and many, such as the two mentioned, have also been turned into movies or television series. Of course, some fantasy movies and series are original as well, but they all have one thing in common: the ability to take you to another world, a fantasy world, where anything can happen. Join us in the wonderful world of fantasy and watch the 20 best fantasy shows of all-time.
Also please keep in mind this list is in no particular order.
1. Game of Thrones
Now in its eighth season, this ground-breaking fantasy series is based on the best selling novels written by RR Martin and is without a doubt one of the best on TV today. Taking a chance with a huge budget, HBO struck gold with this one. The series not only sticks to the source material with its adaptation, but it also progresses character development without drawing out the slower progress of the written word. The series doesn't leave out important character details that bring them to life in the book.
In the same way Lord of the Rings forever changed how movies in the fantasy genre were viewed, Game of Thrones (GOT) is doing for TV. This superbly spun tale of interesting characters and creatures has a little something for everyone – drama, action, romance, comedy, and, of course, fantasy, but don't get too attached to characters; they have a certain penchant tendency to have short-lived roles. If you haven't watched an episode of GOT, you don't know what you're missing! Try it; you just might like it. The series is ongoing.
2. Stranger Things
It seems everyone is watching Netflix's original Stranger Things and no wonder – it's filled with everything needed to make a fantasy/action/drama/comedy/romance series. Seriously, though, it's definitely got a super cast with an awesome storyline. This thrilling drama is about Will Byers who suddenly goes missing amidst a government cover-up of secret experiments. An investigation is launched, but its Will closest friends and family who figure out he's not exactly going to be easy to find. There are strange supernatural forces at work and the group meets a new, unusually talented girl who Will befriends. Find out what happens in a world where demogorgons and The Upside Down exist. Fans are awaiting the much-anticipated third season.
3. American Horror Story
In this clip, get a little peak inside the first six seasons of American Horror Story which is an anthology series in which the first episode revolves around a family of three moving into the Murder House. Unbeknownst to them, the house comes with a dark history of which they soon become of part. Each season has a different theme which centers on the same cast, but different characters and locations, starting with the house, and going through other scary locations. Journey through a cult, a possessed farmhouse, a hotel, a freak show, a witch coven, an insane asylum, and the Murder House in this fantastical dramatic series. This show is entering it's eighth season.
4. Supernatural
Follow the terrifying yet thrilling journeys of Dean and Sam Winchester in this super popular haunting series. The two brothers hunt monsters while facing ever increasing evil and landscapes from hell, literally. The two lost their mother as boys to a demonic supernatural force and were raised by their father to be soldiers in the ever-increasing fight of demonic and other mysterious creatures. Although a few turn out to actually be on their side, most try to kill them. Violent secrets and threatening memories heap extra burdens on the brothers while they try to keep the things that go bump in the night at bay. With their bag (and trunk) of tricks and tools that are sometimes rendered useless, the two must help each other in dire times. This popular dramatic series is in its thirteenth season.
5- The Vampire Diaries/The Originals
We felt we could list these together since The Originals is a spinoff of The Vampire Diaries. The Diaries is a supernatural drama which was based on a book of the same name. It series began in 2009 and ran through to 2017 when it ended. In it, a young teen discovers the truth about vampires and other supernatural creatures and ends up having to choose between two vampire brothers.
The Originals, which is the spinoff, centers on Klaus who is a werewolf/vampire hybrid. Klaus, along with several members of his family, was originally introduced on The Vampire Diaries. In this series, Klaus investigates rumors of a plot against him and is joined by siblings and friends in order to reclaim their city by forming an alliance with the witches. This series is still running.
6. True Blood
True Blood is another vampire series which finished back in 2014 after seven seasons. The series storyline is about Sookie Stackhouse, a small-town oddball waitress who has the ability to read minds. Her reputation around town is gets no better when she falls in love with a century's old vampire. Synthetic blood has made it possible for the undead creatures to live without human blood, enabling them to stop preying on humans and live a somewhat peaceful, joined life. However, some of the locals are so happy about the new "wildlife". This series is also an adaptation of a book series by the same name written by Charlaine Harris.
7. Penny Dreadful
If you're familiar Dr Frankenstien and Dorian Gray, both who are literary characters, then you'll love Penny Dreadful. This series brings the two aforementioned characters, as well as others, into new light. This psychological thriller, set in Victorian London, explores the origins of these stories in the cities' dark corners. An explorer, Sir Malcolm, loses his daughter to creatures of the city and vows to do whatever he must to get her back, righting past wrongs in the process. Vanessa Ives, who serves as his accomplice, a clairvoyant seductress, recruits an American to help locate the missing girl while slaying monsters that get in the way. There are three seasons to this series.
8. Once Upon a Time
If you love fairy tales, then just as the name implies, this series is one never-ending fairy tale woven through and through with all the fairy tales you've ever heard and some you haven't. This fantastical series about what happens when modern life collides with the world of fairy tale legends. Emma Swan is living her life when the son she gave up years ago shows up. He is convinced that she is the daughter of Snow White and Prince Charming who was sent through a magic chest away from the Evil Queen. However, the Evil Queen cast a spell, freezing all those still in fairy tale time in a quaint little town called Storybrooke. Emma takes the boy home and decides to stay in Storybrooke where she discovers he may be right after all. Emma, along with family and friends, continually have to face some kind of supernatural/fairy tale creature. The show has seven seasons so far.
9. Merlin
Merlin is an action-packed fantasy/drama that focuses on brand new adventures of the sorcerer when he was a just a servant in the royal court of Camelot to a young Prince Arthur. The two become best friends while struggling to understand their respective destinies. In this telling of Merlin, there is no sword in the stone which decide Arthur's fate, but he is already the Prince. Other characters, such as Morgana, Guinevere, and Lancelot are all accounted for, just maybe not how once imagined. The show follows the journey of Merlin and Arthur, who Merlin helps to become a great king and legend. The series has five seasons, but you will want to watch it again and again.
10. Outlander
This series is about Claire Randall, an English combat nurse who gets swept back in time mysteriously from 1945. During World War II, Claire serves as a British Army nurse. Once that's over, she and husband Frank decide to take a second honeymoon to Scotland. Suddenly and mysteriously, Claire is transported back in time to 1743 where not only her freedom, but also her life, are in danger. In order to survive she marries a strapping Scots warrior, Jamie Fraser, who has a past that's complicated and a humor that's disarming. Despite the circumstances, a passionate relationship erupts and Claire is caught up in two vastly different lives with two vastly different men. This series is ongoing and seems to have episodes scheduled as far as 2020.
11. Bewitched
No fantasy TV series list would be complete without Bewitched. Bewitched is one of the original fantasy/science fiction series to grace the television. The series began way back in 1964 and follows the life of housewife Samantha who fell in love with Darrin Stephens, who is an ad exec in New York. Sam seems to be the luckiest woman alive until Darrin finds out her little "secret"; she belongs to a secret society of powerful witches and warlocks. With a twitch of her nose, she can make magic happen. Although Darrin is rather taken aback, he makes Sam promise to never use her powers, to which she agrees. However, her mother is constantly trying to split them up because she hates her daughter being married to a mortal. Other witches and warlocks make appearances from time to time as well, much to Darrin's chagrin. It all comes together to make for a nostalgic supernatural romantic comedy. The series ended in 1972 with eight seasons under its belt.
12. The Twilight Zone
Another oldie but goody that needs to be on this list is The Twilight Zone which first aired in 1959; can you believe it? It was the brainchild of Rod Serling who wrote more than half of the episodes and served as host, winning an Emmy for his efforts. Each episode began with an introduction by Serling which would then go on to reveal a mix of superstition, comedy, drama, science-fiction, and horror. Popular actors of the day often made appearances in some of the more well-known episodes. The Twilight Zone lasted five seasons, ending in 1964, but is a classic fantasy series still watched by fans all these many years later. The show's influence has lasted over the years and it's often remembered as the show that began a genre.
13. Charmed
After a lifetime of living normal lives, three sisters find out they're actually witches. As good witches, it is their responsibility to help keep the world save from unsavories such as demons. They band together in their ancestral home where they learn to wield their specific powers in order to fight evil together. They are all three powerful witches by themselves, but when they work together, their powers combine for a much stronger intensity. Although they seem to be average women, they are The Charmed Ones, destined to fight evil and protect the innocent. This popular supernatural/fantasy/drama/action/romance/comedy television series first aired in 1998 and showed it's last in 2006.
14. Lost
When a plane goes down a thousand miles off course, the survivors find themselves on a lush but mysterious island. It seems that each survivor has some type of shocking reality or secret. As they become more familiar with the island, they realize things aren't what they seem. This seemingly tropical island harbors mysteries beyond their wildest dreams including a monstrous security system. After finding a series of hidden underground bunkers, the group is no closer to figuring out the island's mysteries. The further into this series, the more surprises and twists. Just when you think you have it all figured out, it changes. You'll still be thinking about this series long after watching it. Lost aired six seasons, beginning in 2004 and ending in 2010.
15. Grimm
Grimm is another series based on childhood fairy tales. In this version, Nick Burkhardt, a Portland detective, is a Grimm, a type of warrior who defends his city from Wesen, creatures that are part animal/part human. After finding out that he's descended from a long line of Grimms, he begins fighting these magical creatures with his partner Sergeant Wu by his side along with friends Rosalee and Monroe. The four of them face down both external and internal forces, which includes Nick's police captain, Sean Renard. This series aired for six seasons from 2011 to 2017. If you're into fairy tales with a modern twist, this is the show for you.
16. Being Human
Based on a BBC television series, Being Human is about three twenty-something year old roommates who are each hiding something from the world – they are a ghost, a vampire, and a werewolf. The three try to get along, live together, and keep their secrets from the rest of the world while helping each other navigate their complex double lives. This series was four seasons longs, beginning in 2011 and ending in 2014.
17. The Shannara Chronicles
The Shannara Chronicles are based on the best-selling book of the same name, written by Terry Brooks. This series is set thousands of years after the fall of mankind and follows several heroes as they set out to defeat a menacing demon army which will destroy the universe if they don't intervene in time. The world's fate rests in the hands of an unlikely trio – an elvin princess, a half-elf man, and a human woman. Later in their fight they are joined by another woman. This series has it all: magic, humor, evil, beautiful people, romance, and action. The first episode aired in 2016 and the series is still ongoing.
18. Sense 8
In this fantastical series, eight strangers from around the world suddenly find they are connected to each other. First, only by vision, but they begin to gain the ability to connect and share each other's thoughts and actions. Finally, because of the urgent need to find out what's going on, they begin to search for answers while trying to remain safe from a mysterious organization seemingly intent on hunting them down and destroying them. The unusual way the filming is done makes the series seem even more strange and fantastical. There are three seasons from 2015 to 2018.
19. Xena: Warrior Princess
Another older series in the list is Xena:Warrior Princess. Xena is a warrior princess who has reformed her ways, traveling around to fight evil. Her friend, and bard, Gabrielle, accompanies her and helps to keep her from straying off the good path. After all, Xena is trying to redeem herself. The two of them travel the ancient world while fighting for the greater good, defeating ruthless Gods and Warlords. The series had a total of six seasons, which began in 1995 and lasted until 2001.
20. The Magicians
This is not your Harry Potter magic; it's something totally different. The series, which is based on a novel series written by Lev Grossman, follows a Brakebills grad student, Quentin Coldwater, who has been interested in the fantasy of a magic world ever since he was a little boy. However, as he has matured, he and his friends discover that a magical world actually does exist and is a danger to all of humanity. The friends try to continue their studies while struggling to cope with a catastrophe and its aftermath which has befallen their institute. The first episode aired in 2015 and is still ongoing with the fourth season set to air soon and a fifth season apparently already in the making.