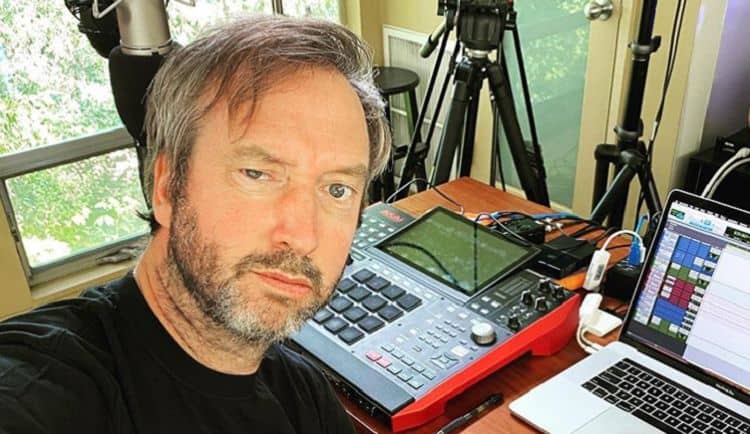 Tom Green is a comedian who became a sensation during the late 1990s and 2003. He provided anarchic style humor that fans enjoyed. It seemed that right after his movie "Freddy Got Fingered was released, he disappeared. Many wondered what ever became of him. To answer these questions and more, here are 10 things that you probably didn't know about Tom Green.
1. He became a rapper
There are a lot of Tom Green's fans from the days when he was a funny man appearing on MTV. A lot has changed since he seemed to drop off the face of the earth. One of the things that he started doing was rapping. He has released a total of three solo albums. They were "Not the Green Tom Show" in 1998, "Prepare for Impact" in 2005 and "Basement Jams" in 2008.
2. He was a "The Celebrity Apprentice" contestant
There are a lot of people, especially those who were not fans of the show who do not know that Green appeared as a contestant on the show. It was during the 2009 Season two. It did't take long for Donald Trump to catch wind of the fact that he and Dennis Rodman were drinking instead of performing his duties as project manager. He was one of the guys that Donald Trump took pleasure in firing.
3. He was diagnosed with cancer
Tom Green received the news that nobody wants to hear. When he was at the height of his success, he was diagnosed with testicular cancer. He had to have a major surgery to remove the cancer and it included the removal of lymph nodes. It took him years to recover from the surgery. He shared that it was something he didn't enjoy talking about because the recovery was nearly a decade.
4. He grew tired of being "Tom Green"
Green had built a persona into his comedy act and it took a lot of energy to do so. He is the first to admit that he really got burned out on acting like he was crazy for the sake of the television. He said although he acts may have seemed to be chaotic he had actually put a lot of thought into what he was going to do before hand. It was exhausting and he finally grew tired of having to top his last performance. He was all about pleasing the audience.
5. He filmed the pilot for a travel show
Here's another fun fact that few people know about Tom Green. He actually hosted a show on the Travel Channel called "Giant America." This was just recently in early 2018. The special was shot in Fort Worth, Texas and it was about how large the State of Texas is. We have not yet heard if anything is going to come of the filming, but it's a project that he's completed so don't be surprised if he appears as the host on the show.
6. Tom Green was Married to Drew Barrymore
Although they seem an unlikely couple, Tom and Drew actually tied the knot. It was when Tom was at the peak of his career. Their relationship only lasted for two years and the marriage, only five months. They were married in 2001. It's not something that Green is comfortable talking about because it didn't work out for either of them. He shared that the two of them went their separate ways and that they no longer talk.
7. He'd like to start a family
Green is just beginning a comeback in the entertainment business. Even though this takes a lot of his time, he's interested in starting a family. He left it a bit vague by adding "at some point" to the notion. He's the kind of guy that likes being single because it allows him to come and go and to tend to his career without
the add responsibility. It's something that he'd like to do at some tie in his life though.
8. He was a stand up comedian at the age of 15
Tom Green was already performing when he was still a teenager. The brilliant comic maintained his career as a stand up until MTV picked up his public access show in 1999. Although he took a long break from it, he performed at a few smaller clubs in 2010 and after a long absence, people had forgotten him and it was like starting from scratch with a fresh new approach and the ability to just be himself.
9. He settled in Las Vegas
Tom Green landed a regular gig at Bally's Back Room in Las Vegas. He likes the old school environment and it's giving his the opportunity to do five shows a week. In case you're wondering where he's gone, that's where he is.
10. Tom Green kept hosting even after his show was canceled
Even though the Tom Green show went off the air in 2003, he's been working. He worked from his living room to Tom Green Live. The show evolved into Tom Green's House Tonight and eventually to Tom Green Live on AXS TV. He's also been involved with podcasting with "The Tom Green Radio Show. He's never really gone away, people just didn't realize where he was.