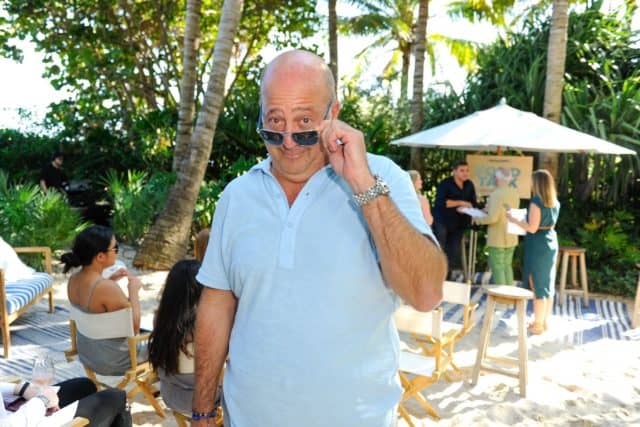 Nobody knows food and flavor like Andrew Zimmern, the same guy that's made us cringe from all the food that he's eaten in Bizaare Foods with Andrew Zimmern. He's literally taken us around the world to savor some of the weirdest and most disgusting foods we could ever stomach. There's no more need for us to do it because Zimmern has done and eaten it all for us. Setting all that aside, Zimmern, along with the Food Network, has come up with a new show to bring us flavor of a different kind–the personal kind. We've come to trust Zimmern's expertise when it comes to food, and now with his new show, The Zimmern List, we can finally see him eat at places we might be able to actually visit and eat food that we might be able to actually enjoy.
In the premiere episode of The Zimmern List that aired on September 14, Zimmern took us for a short food tour in Portland, Maine. Since this is a personal show for Zimmern, we saw places that he's been to before–no new experiences for the expert, only for us his viewers. And when we say personal, we mean it was more like a walk down memory lane for the famous TV chef and food teacher. During filming, he was spotted exploring various food carts and popular local establishments as well such as Waffle Window. In the show, Zimmern took us first into his father's favorite bakery, one that serves a lot of memories for Zimmern. The pastries were definitely a great way to open up a show, as he enticed us with crumbly and flaky crusts only someone like Zimmern could.
Following the pastry act, Zimmern then takes us to another location to enjoy a personal favorite: poutine. This time, Zimmern takes us on a little cultural journey on the city of Portland, another one of the show's main goals. Poutine is not exactly locally derived, but its abundance in Maine shows just how much Canada has influenced the local cuisine. Portland's proximity to Canada can be duly noted in the foods of the city, and poutine is just one example. Sure enough, Zimmern introduced us to a bowl of cheese curds and gravy-topped French fries that satisfied our poutine imaginings, making us crave them in our bellies downright. Zimmern has always had that skill, and his new show is proof that he's only gotten better at making us hungry.
The show finished off with Zimmern and a classic cut of wood-fire grilled pork. We know from previous shows how much Zimmern loves his pork, and now he's reminded us why he does what he does. It's not just love for food that drives him; it's also his love for people. Zimmern interacts and mixes food and people in a way that we can all take from. Food is, after all, better consumed with company, and Zimmern has always been a testament to that. His new show is just another way to remind us all how much food shapes our personalities, our cultures, and our lives. He's off to Boston for the next episode, and we could hardly wait to see where he's taking us to next.