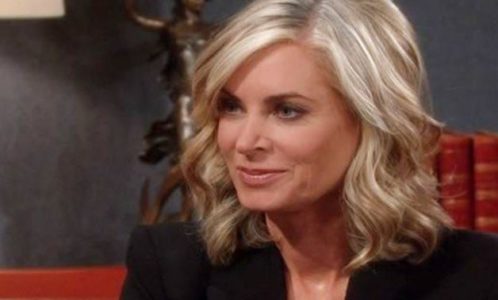 Young and the Restless spoilers for this week are good. we are going to see that Ashley finds out about Jack and Gloria — and she won't like it. We all know she and Jack have such a tumultuous relationship — at best — as it is, and that's a big deal. We also see that she is not a huge fan of Gloria. What will she feel about her brother and this woman being together? She probably won't care too much since it's his own issue that he chooses her, but she will worry about her place in the company. She knows that Gloria will do anything to live the life she wants, which means she will go out of her way to take down anyone who disagrees with her. But that's just that. There is nothing she can do to be there for anyone else — and it's going to be a very ugly situation. Will they be able to get past this, or will it ignite the fire even faster for these two women?
We will also see that Cane has some business to attend to with Billy. He's distracted at the moment by his own shortcomings, but that doesn't mean he doesn't have time to get even with the people he doesn't like. Will his upset with his own affair with Juliet that one night out of the country get the best of him and alert Billy to the fact that Cane is working against him? Billy has his own life issues right now, but he's not nearly as unhappy as Cane is with his own life.
We have a feeling that Billy will find out what Cane is up to, and that he will find out what Cane did out of the country to his wife with Juliet, and we have a feeling this will mean he's got a lot to work with. Will Billy seek revenge against Cane by using this information? We don't know for certain, but we certainly wouldn't put it past him to want to go ahead and do just that. There is nothing these two won't do to make the other miserable, after all.