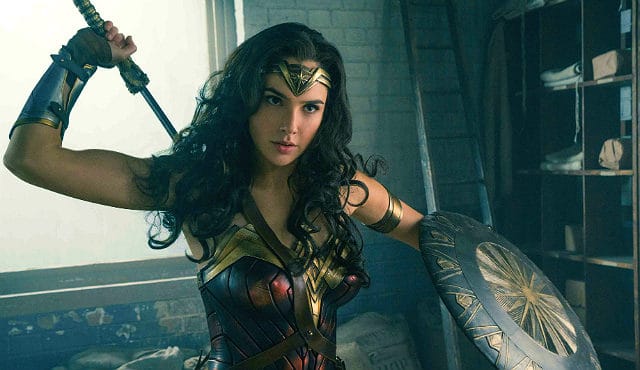 Generally speaking, movies that are released in November and December have much better chances of winning Oscars than counterparts that are released in earlier months, not least because that is the right time for them to remain memorable while still providing the voters with plenty of time to see them. However, earlier movies are still capable of winning Oscars, particularly when their movie studios put serious time, effort, and other resources to promote them. Recently, there is news that Warner Bros. is planning to make a big push for Wonder Woman when it comes to the Oscars, which seems like something that will be worth keeping a watchful eye on.
Does Wonder Woman Deserve an Oscar?
It is not exactly uncommon knowledge that the most prestigious Oscars such as Best Picture and Best Director tend not to go to the biggest blockbusters. Never mind superhero movies. In fact, the closest that a superhero movie has come to Best Picture was Christopher Nolan's The Dark Knight, which failed to secure a nomination for Best Picture but nonetheless stirred up such a fervor that the Oscars chose to expand the number of potential nominees to a maximum of ten from the previous five. Instead, the most prestigious Oscars tend to be handed out to movies with something more nebulous than commercial success, with examples ranging from artistic merit to aspirational intentions. In this light, it can be argued that the Best Oscar for The Lord of the Rings: The Return of the King was not an exception but rather the rule because its success at the time showed that epic fantasies could succeed whereas epic fantasies have become close to commonplace in modern times, meaning that it was something new in nature.
As a result, while Wonder Woman's clear and undeniable commercial success might not make a particularly convincing argument for why it deserves to win an Oscar that is famous for not caring about that factor, it has other characteristics that can be turned into better arguments. For example, Wonder Woman has an approval rating of 92 percent based on more than 300 reviews on Rotten Tomatoes, which suggest that there must be some artistic merit to the movie for it to make such a consistently positive impression on such a wide range of professional reviewers. However, the more important arguments might be based on the fact that Wonder Woman is a real landmark when it comes to movie-making.
First, Wonder Woman is one of the highest-grossing action movies with a female lead, which is interesting in that the genre tends to be dominated by movies with male leads. Second, the even more important part is that Wonder Woman has become the single highest-grossing live-action movie directed by a female director, beating out Mamma Mia! for that particular honor. Combined, these two accomplishments can make an excellent argument that Wonder Woman is a breakthrough moment for the entertainment industries in a genuine reflection of the current zeitgeist, though it remains to be seen whether the people responsible for voting on the Oscars will prove receptive to this and other arguments. Regardless of the ultimate outcome, Warner Bros. is right to push for Wonder Woman when it comes to the Oscars because such awards would be nothing short of being well-deserved.
Save
Save