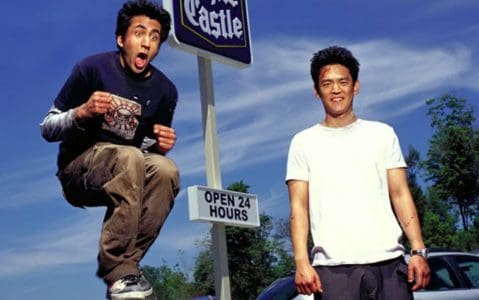 If not for the acceptance of stoner culture that's occurred in recent years, as Holden Walter-Warner of Screenrant has mentioned, there might still be a big question as to whether anyone would want to see another Harold and Kumar movie emerge. Of course the answer is that diehard fans would love to see such a thing since the first movie became such a cult classic with so many, but it's still hard to say whether a fourth movie will be coming along anytime soon. There is a desire for it to be certain, and there's enough interest being showed by Kal Penn and John Cho, as well as those they've worked with in the past that can help to make it happen, but whether everyone is going to have the time to come together to make it reality is a big issue at this point, since Penn and Cho both saw their careers hit a new gear once the initial movie began to resonate with so many people. It's odd really but there have been plenty of stoner movies that have come and gone in the history of pop culture, but somehow a few of them have really stuck and managed to inspire people in some way, despite the fact that the antics of said stoners have been the type of things that no one in their right mind would attempt to recreate in real life.
Of course that's part of the allure as in some cases these movies become akin to live-action cartoons that suspend reality and allow the audience to simply enjoy the hilarity and absolute, nonsensical nature of it while having fun with the idea. The concept of the fourth movie has already been devised according to Fred Topel of Slashfilm, but as of yet it's not being released fully as there's no telling if the movie is actually going to be made. With that being said however it's easy to think that public interest and the desire of the actors and those involved with the movie will keep this idea moving along as the interest continues to grow and the desire to get it done increases. Given how much of a reaction was garnered by the first movie it's easy to think that it won't take all that long for this to happen no matter if Penn and Cho both have busy schedules, though it does feel accurate to state that we wouldn't be seeing a release until at least mid to late 2021 at the very soonest, unless of course it's a rush job since the story itself is something that doesn't appear to take all that much to think up.
There is a certain allure to the Harold and Kumar story since it does involve a couple of guys that could be your next door neighbors or guys you'd like to hang out with. The first movie was all kinds of crazy and there were likely a few people that laughed only because it was so over the top that it didn't make sense to react in any other way. But over the years the love for these movies has only grown as more and more people have been turned onto them, thereby giving Harold and Kumar a very pronounced spot in pop culture. And really it's not too surprising given that those of us that were young back in the day idolized people like Cheech and Chong and even loved it when Dave Chappelle and Jim Breur went on to make Half-Baked, which was funnier still since Jim Breur, who looks like the biggest stoner this side of Willie Nelson, had apparently never touched the stuff up until the movie. According to Kal Penn, as written by Todd Gilchrist of IndieWire, he doesn't even consider Harold and Kumar to be a part of the stoner movie culture since, when you really look at it, they don't get high nearly as often as some of those in the older movies do. In fact when you look at Pineapple Express, or just about every other movie with Seth Rogen in it, Harold and Kumar aren't even close to being habitual smokers. Penn even points out that when they do smoke they tend to get into the most trouble, which in his opinion makes the movie more of a buddy comedy than anything. That's a good point really when you stop to contemplate it.
However it might happen the fourth Harold and Kumar movie is definitely something that people want and it could be that we'll see it happen eventually, though the timeline at this moment isn't certain and nothing has been laid down in a definitive manner. All we can do is wait, hope, and continue to lend some sort of support in order to see it come to light.
Tell us what's wrong with this post? How could we improve it? :)
Let us improve this post!