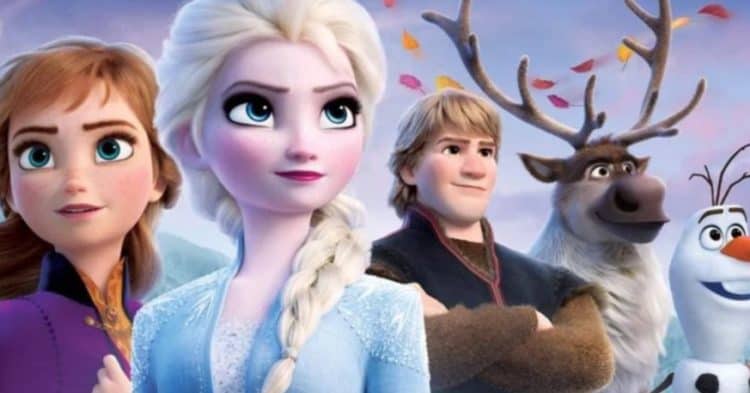 The better question to ask when talking about the release of a Frozen 3 would be why should it happen. According to Cooper Hood of Screenrant it sounds as though the people in charge of the story are at the point where they can admit that it does feel like a completed story, as everyone is where they apparently need to be and the necessary balance has been struck to appease everyone and keep the land of Arendelle safe and secure. Each character has gone through their arc and has shown a great deal of growth, enough to the point that they feel as though they've matured and become the people they were meant to be. So why make a third? It would be yet another cash grab by Disney to be realistic, and a way to keep Anna and Elsa producing the kind of money they're bound to need eventually as the COVID-19 virus has been ravaging Disney pretty hard when it comes to the movies they still have that haven't been released, the shows they're holding onto, and the production that's been stalled thus far. Plus, with the amusement parks losing million due to being closed it's bound to get even harder since the profits have to be taking a huge hit. But creating a Frozen 3 sounds like one of the worst ideas ever, almost as bad as Pocahontas or Mulan sequels, despite the fact that many of the movie sequels that have been attached to big-name titles have gone straight to video.
At this point Frozen is still one of the most-loved stories that Disney has put out, but it's also capable of tipping over if the Mouse House isn't careful as people do eventually tire of a story that feels as though it's being dragged out. One might argue that stories such as the Fast and Furious are still highly popular and still making money, and it's a valid argument, but it's also the kind of brainless action that people enjoy since it doesn't require a lot of thought. Any movie that requires the suspension of belief in the real world and its many natural laws is easy to like since it doesn't demand that the audience sit and analyze it minute by minute. Frozen however is a touching story that's run its course and really needs to be put to rest, rather than give it another go at the theater since to be fair, it'd be a while before this movie could come out, before it could even be worked on to be certain, and by that time people might actually be ready to move on to the next story. Every generation has their favorite movie, their favorite characters, and Elsa and Anna are characters that many young people have grown up with over the last seven years, but given how long it might take Frozen 3 to come out, it might be that the current generation that loves the movie so much might be ready to embrace the next legend. One thing that it might be nice to Disney consider is that there is an abundance of old legends they could adapt to the screen. Frozen will always have its place and will always reside in the hearts of those that have loved the story and the characters, but it might be time to let it go eventually. Laura Kelly of Blast has more to say on this subject.
Theoretically Disney would have to pull something spectacular out of their hat to come up with a convincing story for Frozen 3 since at this time the story has such a complete ending that trying to drum it up again might need to see the passage of time once again, only this to such an extent that it might be Anna and Kristoff's kids that would become part of the main focus. One thing that's frustrating about Disney, among several things, is their continual need to keep leaning on stories until they've squeezed every last ounce of profit that they can out of them before moving on to the next prospect. It's business, that much is obvious, but there are times when it feels as though draining every last bit of interest from a property is just another way to make sure that people won't be interested in it until they're grown adults and need a bit of nostalgia to give them something to smile and feel good about. Eventually Frozen will be that way, but it'd be more intriguing to see things end with the second movie so that there's plenty of magic left within the story, especially considering all the short films that have been doled out concerning the main theme. Unfortunately one can easily surmise that such a thing isn't the first thought on the creative minds at the Mouse House, and we'll likely see a third installment come along eventually. It will make money without a doubt, but if no one else feels that it's about to become strained then it's likely that many people have become numb to the idea that Disney is pushing some ideas too far. Val Gonzalez of CBR has another opinion on the matter.