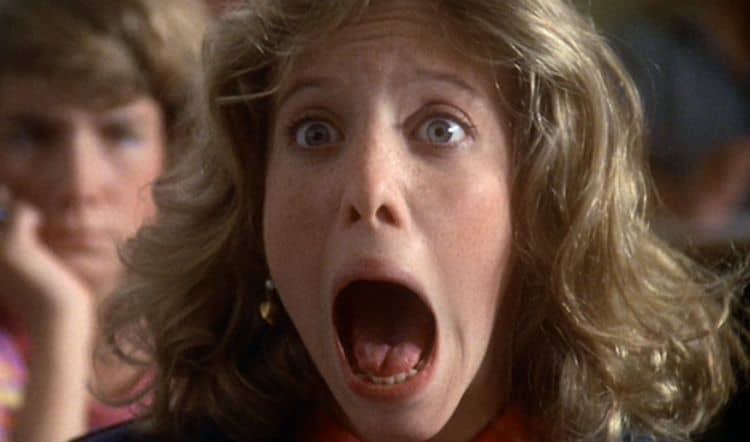 Obviously one of the biggest things to know about Maddie Corman right now, at least one of the biggest things that's in the news, has to do with her husband Jace Alexander's guilty plea after being caught with child pornography on his computer. I won't dive into that too much except to say that she's starred in an autobiographical play titled Accidentally Brave, which details the family's ordeal after this happened. Some might want to think that this would be a mistake since airing this kind of thing even further to the public might draw even more unwanted attention to her family, but others would no doubt think that she is being incredibly brave in telling the story and showing how she and her kids are pushing through the hardship at the moment. It's hard to really say that much about this other than to state that she's doing her own thing and attempting to work past the matter in her own way. Vilifying or defending her isn't our goal, as simply talking about Maddie, what she's done, who she is, and why she may or may not be remembered at this point for anything other than the misdeeds of her husband is what we're here for. Maddie has had her own career after all, and she did start out fairly young as she was a child actor at one point.
She's been able to keep things going for the most part over the years since her career hasn't faltered that much, but her popularity has kind of gone down as she's gotten older and it would appear that while she is a stable actor and likely very reliable she's still not quite as well-known, but she's definitely a few steps up from being entirely forgotten. The careers of so many actors that have come and gone differ in so many different ways that it's hard to describe them all without getting bogged down as to why one person is no longer popular or how some people have managed to stay in the spotlight for so long. In Maddie's case, it's likely that she's been a supporting character for so long that has kept her tucked up and secure in her career, as whether people want to believe it or not, being a supporting actor can allow a person to continue onward in an acting career for quite some time since they become the dependable individuals that can be used in one movie or show after another and are bound to be up for looking forward to their next role unless they have a series or franchise that happens to need them.
Having been someone that is in the background or has been used as a supporting character for much of her career, Madie is someone that many people might need to be reminded about, but she has managed to act alongside some of the bigger names in Hollywood, even if this was some time ago. As of this time it feels as though she's been doing everything to hold on and keep her reputation while undergoing what almost has to be a grueling ordeal that has been brought on by her husband's indiscretion. It's easy to give her credit since she has managed to keep acting and, by the sound of it, has been doing what she can to keep her family together. There's not much doubt when it comes to her situation that people have been looking at her and her family askance, no matter that they don't deserve this. Anything having to do with children in an illegal manner however tends to stain pretty much everyone that is even remotely close to the perpetrator, and the fallout from Jace Alexander's admission of guilt was bound to be damning to pretty much everyone for a while since questions had to be asked of how much anyone knew or suspected, and there were no doubt allegations being made since is the way of humanity and the press to be certain, to seek for anything they can within the blast zone in order to explain why it was allowed and how it came to happen in the first place.
But again, Maddie has continued to work and has continued to do what she can to keep her family secure and to tell her side of things, which was an iffy proposition to start with, but to many people is a wise move since it allows those willing to listen that such a blow to her family was beyond anything she might have expected. In that light one could call Maddie brave since she's willing to stand up to public opinion and tell her story, no matter what anyone is going to say and no matter what might come next. She's still standing, and she wants people to know it.