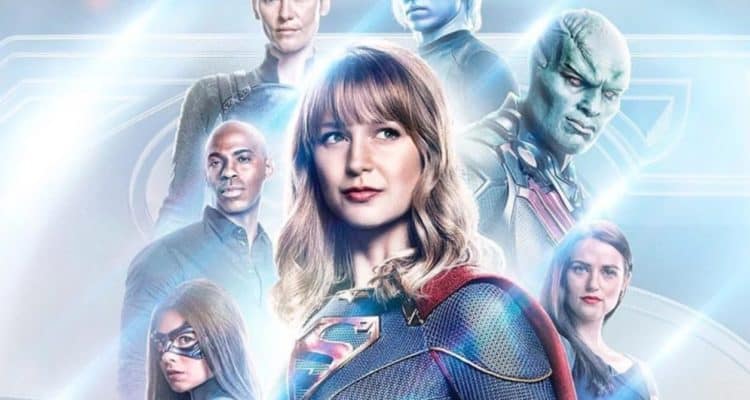 There are a couple of reasons why we won't be likely to see a season 6 for Supergirl until the spring of 2021 and they're pretty good reasons really. According to Matt Morrison of Screenrant it sounds as though the show wasn't even going to be scheduled to release until 2021, but thanks to the coronavirus this would have been likely anyway since productions schedules are virtually non-existent at this point, or at the very least are highly unreliable until the go-ahead is given for studios to fire back up and move ahead. The other reason that the show won't be hurrying back is the fact that Melissa Benoist is pregnant with her first child and the desire is to give her plenty of time for maternity leave and recovery if needed. Those that can remember their first child will likely recall that while recovery time can vary between women, some are up almost directly after giving birth while others need bed rest for a while, the prospect of having a newborn in the house is s till something that a lot of people need time to get used to. Then comes the idea of going back to work and leaving the child in the caring hands of someone that's both trusted and capable, which in show business feels as though it might be more possible since the money to pay for the care is easier to come by. But the point here is to give Melissa more time with her youngster and to avoid having to explain why the main character isn't a part of the show heading into the season.
As far as the show goes however there are a few ideas of what to expect since it would appear that Lex Luthor was never dealt with in any final manner, making it interesting to wonder if he'll come back as the big bad in season 6 after being a help and kind of a hindrance in his own way, or if he'll be headed over to the Superman spinoff that is rumored to be coming to the CW. David Oliver of Collider had something else to say about this. There's never really a shortage of bad guys to be had when it comes to DC heroes, but there are plenty of twists to be experienced since Supergirl, much like Superman, has often attracted some very heavy-hitting enemies throughout the years. Dealing with those that comprised the Leviathan threat was hard enough, but dealing with anything else that comes along is likely to be a challenge to the Super Friends that Supergirl has assembled. In terms of the show she's proven to be popular with quite a few people even if it hasn't quite reached the same level as Arrow, which feels almost impossible for pretty much any show on the CW at this point since Arrow had a huge jump on them and pretty much set the bar back in its day when it first started. Building off the Arrowverse however has been a huge goal for the CW and as a result the shows that have come along since have actually gained a great deal of attention.
It would be a huge bonus for the DC universe if that same success could somehow be transferred to the big screen, as they've seen success with Wonder Woman, Aquaman, and Shazam, but have yet to really see the kind of widespread success on the big screen that the MCU have found. On TV is where DC's wide assortment of heroes and villains have been dominating, and the way things are going with theaters it might be at one point that TV could increase in popularity since streaming could bring the fans what they want that much quicker and without needing to shell out a paycheck to go see their favorite heroes duke it out on the big screen. It's a thought that's been circulating slowly but surely throughout the industry at this point, but has yet to really gain any kind of overwhelming support. Some might want to say that putting more DC legends on the big screen would work, but at this time the DC universe appears to be thriving right where it is, which means that it's not likely to change for a while to come.
Whenever we do see Supergirl season 6 come out it's likely that things won't have changed too much from season 5, as it would appear that things aren't bound to be advanced forward in any big way to indicate a time shift, as there's no need. The story might be very recognizable when it comes back as things aren't moving so swiftly that people won't be able to keep up, but it will be kind of intriguing to figure out who will be taking on the role of the big bad if it isn't Luthor. We'll have to wait and see what happens.