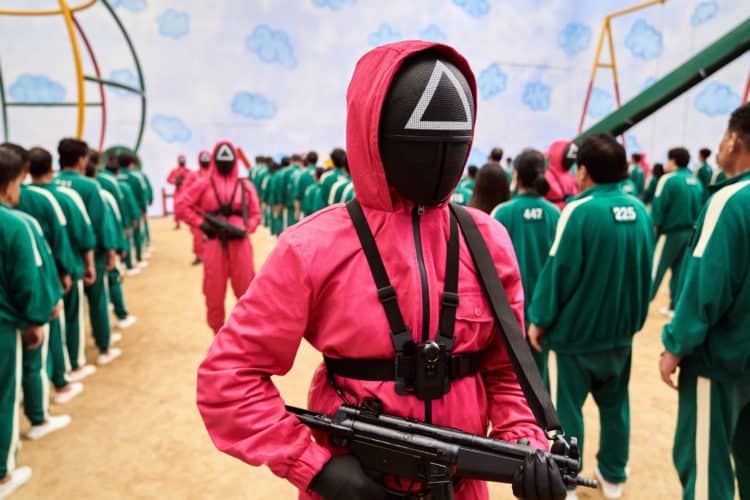 Squid Games is the latest Netflix series that has generated lots of buzz on social media over the last couple of weeks. This K-drama weaves a thrilling tale due to the countless twists and turns in the plot that will leave viewers on the edge of their seats. Besides the awkward talking voices that don't always match the character's lips and the mediocre acting performance, the series is quite promising. Here are some unpopular opinions about this number one Netflix drama:
1. Gi-Hun is a bad person
Some people are exactly a big fan of the main character Gi-Hun which comes as no surprise since he's a grown man with a gambling addiction that has proven to be detrimental to his grandmother. Gi-Hun's grandmother is the only person that cares enough to still help him. Gi-Hun works a meager job that barely pays all the bills and spends whatever he has left gambling. As a result, his grandmother is forced to continue to work despite her declining health. In no way is Gi-Hun destined to be the ideal hero because his vices make him greed. Even at the end of the series, when Gi-Hun wins the competition he doesn't completely change for the best. However, he isn't the worst person in the competition. The writers do a great job at showing that Gi-Hun is a flawed person but that doesn't necessarily mean he is a bad person.
2. Sae-Byeok Should've Had A Real Death Scene
Most of us believed that Sae-Byeok would make it to the end. She was the daring, dangerous, and tough female lead that always seemed to survive whatever came her way. During the fifth game, Sae-Byeok is wounded by a shard of glass that delivers a so-called "mortal wound". Sae-Byeok didn't die during a game, instead, her character was eliminated in the restrooms which was disappointing because she was a fighter. Her death would have been more realistic if had happened during one of the games. The way that the writers take one of the fan-favorites makes no sense and is weak. Yet it does reinforce the notion that no matter how skilled and talented a player is they're still susceptible to death because the games are exactly designed to be fair or safe. It also goes to show that death is often unexpected.
3. Ali Shouldn't Have Been Killed Off
Ali had a compelling story and it would have been nice to see him live longer to further explore it especially since he realized that he needed to be more cutthroat and he had slowly begun to evolve. Most people will agree that Ali's death on Squid Games was the most heartbreaking of them all. He was a good guy, that often showed kindness. His loyalty and generosity to those that he considered his friends ended up being his downfall. Ali's death was an important reminder that being too kind can undercut one's survival.
4. Sang-Woog isn't really a horrible person
Sang-Woo was the villain that didn't care about who he hurt. Sang-Woo betrays his ally Gi-Hun and he's also responsible for Sae-byeok's death. Many people believe that Sang-Woo was the most realistic character and should have actually won the game. Sang-Woo has done so many horrific things in the competition but some believe that he was simply doing what he had to do to survive. Others believe that he redeems himself on the final episode when he sacrifices himself so that Gi-Hun can win the game. However, he only sacrifices himself once he realizes that he has already been defeated. Sang-Woo's death was actually fitting because not only did he come from a rich family but over the years he scammed people to support his gambling habits.
5. The old man being behind the games was obvious
One of the biggest plot twists was discovering that the old man that Gi-Hun had somewhat developed a bond with was one of the bosses and was the orchestrator for the games. In the final episode, the old man reveals to Gi-Hun that he was never actually a contestant and that all his riches had desensitized him and the competition was created to be a sport for him and his rich fans. This revelation brings Gi-Hun to tears. Some people say that after a while it was obvious that there was something different about the old man and it wasn't surprising to learn that he wasn't actually one of the contestants. One of the giveaways was when the contestants had to pick a partner to pair up with and there was an uneven number that left the old man alone.
Tell us what's wrong with this post? How could we improve it? :)
Let us improve this post!