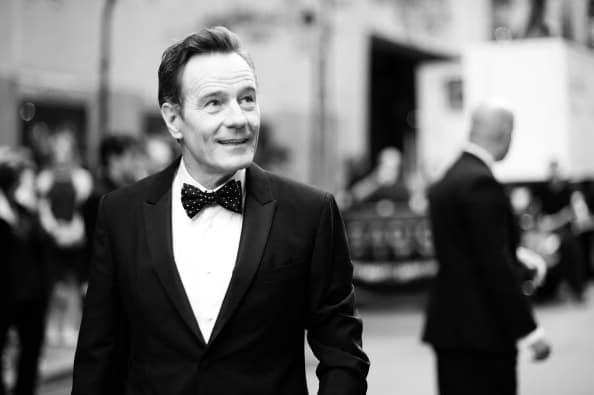 Nobody ever said it was going to be easy to make it in the entertainment industry. Many people try to make a name for themselves, but end up broke and have nothing to show for it. Just because you do not become recognized as soon as you graduate from college with your degree in theatre, does not mean it will not happen. The ten television actors on this list were all hard working individuals, but did not truly become famous and successful until after they turned 40. So if you are 39 and trying to become a television actor, there still may be hope for you yet.
Photo by Andrew H. Walker/Getty Images for Tony Awards Productions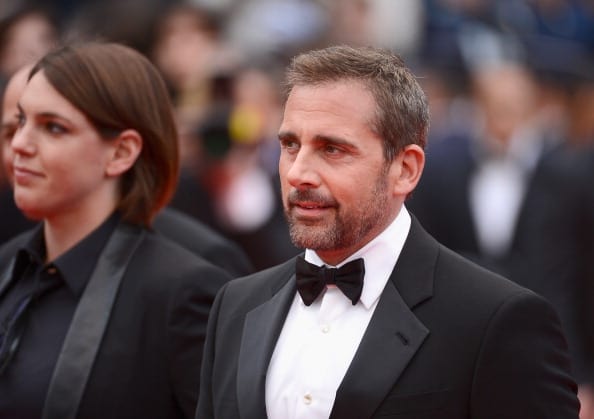 1. Steve Carell had starred in Bruce Almighty and Anchorman before landing the role of Michael Scott on the NBC sitcom The Office. Carell was 43 years old when he took on the role that would make him a household name. Carell spent a total of seven seasons playing the manager of the fictional paper company Dunder Mifflin. Carell received one Golden Globe win and five nominations for this role plus six Emmy nominations. Carell was able to have a successful movie career after departing the comedy. He has starred in The 40 Year Old Virgin, Dan in Real Life, and Crazy Stupid Love.
Photo by Ian Gavan/Getty Images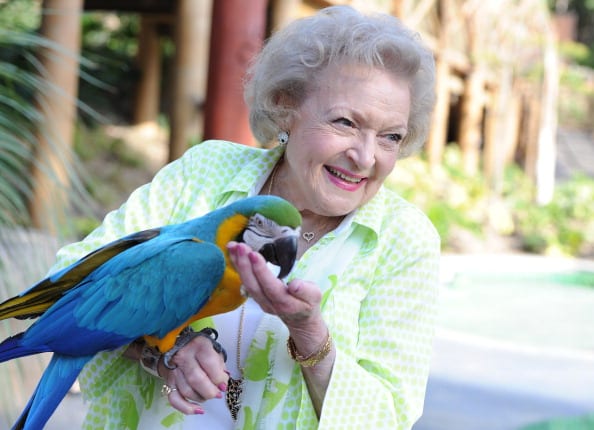 2. Betty White has been a television actor since the 1950's, having starred in the short-lived series Life with Elizabeth and Date with the Angles. White would not become famous until the 70's when she began starring as Sue Ann Nivens on The Mary Tyler Moore Show from 1973-1977. She was 51 at the time she won the role. White would go on to star on many television shows over the next forty years. Some of her more memorable roles include Ellen on Mama's Family and Rose on The Golden Girls. At 92, White is still working on television and stars as Elka on the sitcom Hot In Cleveland.
Photo by Angela Weiss/Getty Images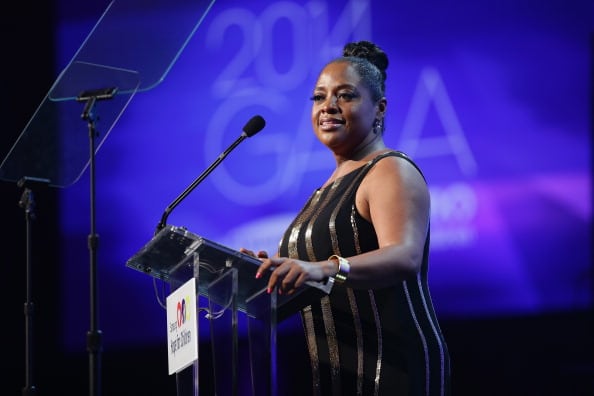 3. Sherri Shepherd began her career as a television actor in the mid 90's when she was in her late 20's, but it would not be until she began appearing on The View in 2007 that she became a recognizable face. Sherri was 40 years old when she started hosting the daytime gab show. Since then, Shepherd has found a successful career in television. Shepherd starred on 11 episodes of 30 Rock as Tracy Jordan's wife Angie and appeared on the final season of How I Met Your Mother as Marshall's traveling partner Daphne. Prior to The View, Shepherd starred on the awful show Less Than Perfect.
Photo by Neilson Barnard/Getty Images for Samsung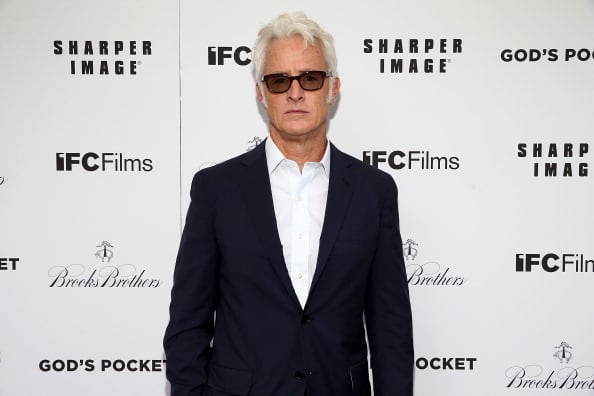 4. John Slattery's acting career began back in 1998, but the actor did not really become a famous television actor until 2007. That year, Slattery would be a part of two very popular shows. Slattery played Victor Lang in 14 episodes of Desperate Housewives. His character was the love interest of Eva Longoria's Gabby and was killed off when he was stabbed with a fence post during a tornado. That same year, Slattery began playing Roger Sterling on Mad Men. The final season is scheduled to end this year. Slattery was 45 when he began playing both characters. He has also lent his voice to several episodes of The Cleveland Show.
Photo by Astrid Stawiarz/Getty Images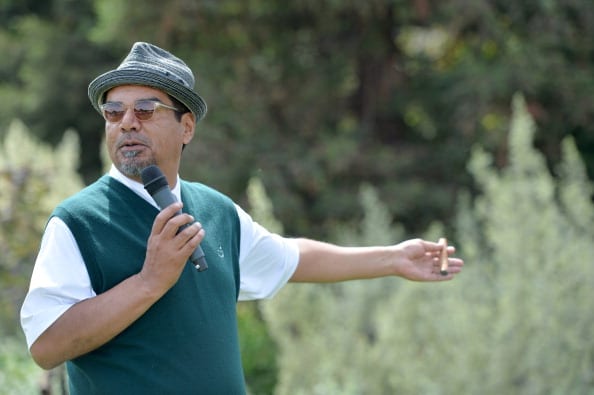 5. George Lopez was 41 years old when he starred on the sitcom named after him: The George Lopez Show in 2002. Lopez was a stand up comedian and radio show host when he was approached by Sandra Bullock to develop a show centering on a Hispanic family. The show ran for 6 seasons on ABC. After the comedy ended, Lopez would lend his voice to the Beverly Hills Chihuahua movies. From 2009-2011, Lopez hosted his own late-night talk show on TBS. He is now starring on the sitcom Saint George that premiered in March 2014.
Photo by Michael Buckner/Getty Images for George Lopez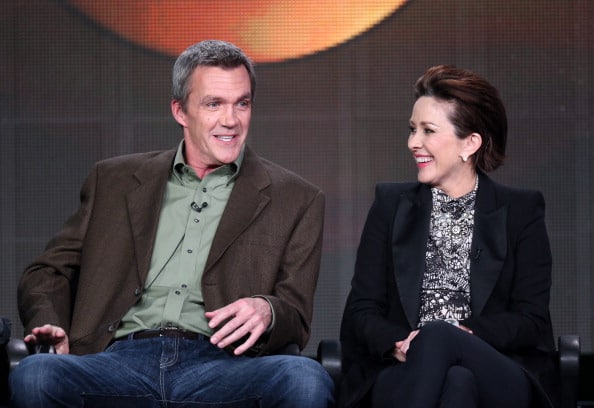 6. Neil Flynn has been acting since the early 80's but his career as a television actor did not really take off until 20o1. That was the year Flynn began playing The Janitor on the NBC comedy Scrubs. Flynn was 41 at the time. Scrubs would run for 9 seasons. During that time, Flynn starred in the 2004 Tina Fey comedy Mean Girls. He played Cady's dad. Flynn was able to find success on the small screen once again in 2009, right after his stint on Scrubs ended. Flynn currently plays patriarch Mike Heck on the ABC sitcom The Middle. The sixth season is scheduled to premiere in late September.
Photo by Frederick M. Brown/Getty Images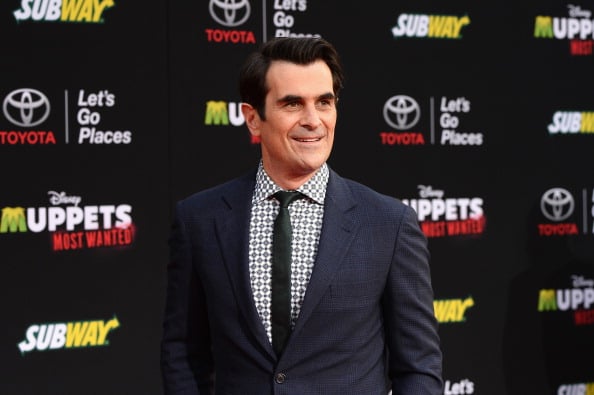 7. 2009 was a great year for Ty Burrell. That was the year that the television actor began starring as Phil Dunphy on the critically acclaimed comedy Modern Family. Burrell, who was 42 at the time he landed the role, started his acting career in 2001. He would spend the next 8 years guest starring on different shows, but never finding his big break. Burrell has won an Emmy and a Critics Choice Award for his part on Modern Family. Since the show premiered, Burrell has starred in several movies including Muppets Most Wanted and Mr. Peabody & Sherman. Burrell will be lending his voice to the Finding Nemo sequel Finding Dory.
Photo by Frazer Harrison/Getty Images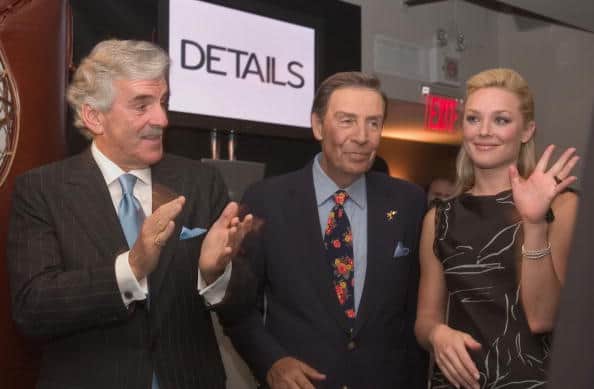 8. Jerry Orbach spent 12 years playing Detective Lenny Briscoe on the original Law & Order. Orbach began playing the character during the drama's third season when he was 57 years old. Prior to starring on Law & Order, Orbach had a few memorable roles including playing Jake Houseman in Dirty Dancing in 1987 and voicing the character Lumiere in Beauty and the Beast in 1991. Orbach won a Screen Actors Guild Award in 2005 for his performance on his last season of Law & Order. Orbach passed away in 2004 at the age of 69. He filmed two episodes of Law & Order: Trial by Jury that aired after his death.
Photo by Fernando Leon/Getty Images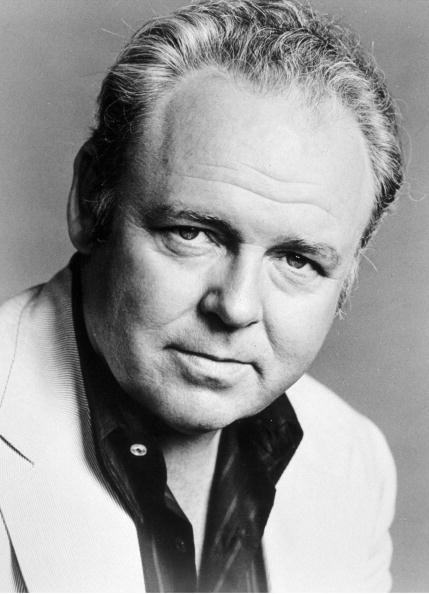 9. Carroll O'Connor's career began in 1960. He spent the first half of that decade guest-starring on many different television shows, but did not get his big break until 1968. That was the year All in the Family premiered. O'Connor was 44 years old when he started playing Archie Bunker. O'Connor would play the role for fifteen years on All in the Family and the spin-off Archie Bunker's Place. In 1988, O'Conner would begin playing Chief Bill Gillespie on In the Heat of the Night. He starred on the show for all eight seasons. O'Connor passed away in 2001 at the age of 76.
Photo by Getty Images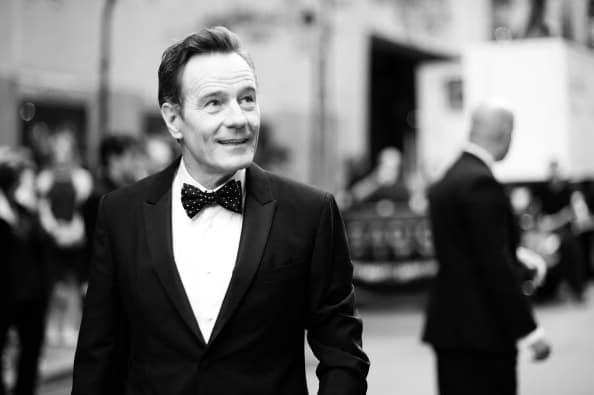 10. Bryan Cranston has been acting since the 80's, but he did not become recognizable until 2000. That was the year that he began portraying patriarch Hal on the FOX sitcom Malcolm in the Middle. He was 43 at the time. Cranston would star on the show for all seven seasons. Two years later, Cranston would begin starring on the hit drama Breaking Bad, which ended its five season run in 2013. Cranston received 3 Emmy nominations for his performance on Malcolm in the Middle and 3 Emmy wins for his portrayal of Walter White from Breaking Bad. Cranston is currently starring in the Godzilla remake.
Photo by Andrew H. Walker/Getty Images for Tony Awards Productions