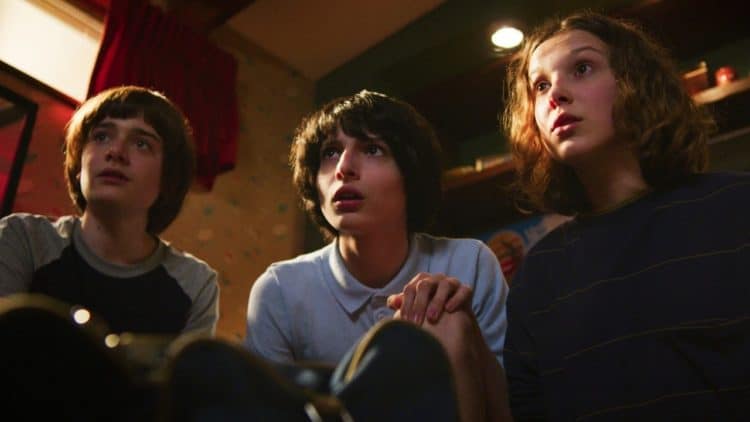 Formed in 1981 the Bangles have been hitting the charts now for quite a while and have stayed there for a good amount of time. Their contribution to film and TV with their music has been a fun and enlightened touch that has lasted for decades at this point and shows no sign of going away thankfully. While they've changed members since their beginning and took a nine-year break from the stage they're still out performing and still showing people that they've got what it takes to be recognized as one of the more classic bands around.
Here are a few of their contributions.
5. Stranger Things-Hazy Shade of Winter
Keep in mind that this popular series is set in the 1980's so you're going to hear a lot of music from that era even as you continue to see a lot of how that decade shaped America during those years. After that it's a lot of scifi and action that helps to drive the show and make it so memorable to people. For those of us that grew up in the 80's it's pretty cool to remember all the things that used to be popular.
4. How I Met Your Mother-Eternal Flame
It's a wonder how some shows gain such prominence and last for so long but then you watch them and come to understand that while they're not exactly your cup of tea so to speak they are actually pretty funny. What draws some people might repel others but the fact remains that there is almost literally a show on TV for every person these days and a lot of them are bound to last longer than people can fathom.
3. Dancing With The Stars-Walk Like An Egyptian
Anyone remember how much fun it was when this song first came on the radio? There were actually clips on TV of random people just dancing to the song and reacting to the song. The 80's were a time when people were still allowed to have fun without anyone getting so seriously offended by what another person said or did, and it was great for a while.
2. Bangles-In Your Room
They rode a wave of fame for quite a while but near this time the Bangles were starting to run down just a bit as they tried to rely so heavily on the fact that they were an all-woman band and had a unique sound that couldn't quite be matched by anyone. Their fame had ridden high throughout the early to mid 80's but was seriously starting to wane at this point.
1. The Goonies-I Got Nothing
If you can recall watching this movie over and over and over until your parents hid the cassette then you had a good childhood. Even today The Goonies is such an iconic film that it's celebrated every so often just to remind people that it was in fact that great. Really, if you haven't watched it then it's about time you find a DVD copy and sit down to see just what all the fuss is about.
The Bangles are still great, but back in the 80's they were on fire with a sound that was hard to beat.
Tell us what's wrong with this post? How could we improve it? :)
Let us improve this post!