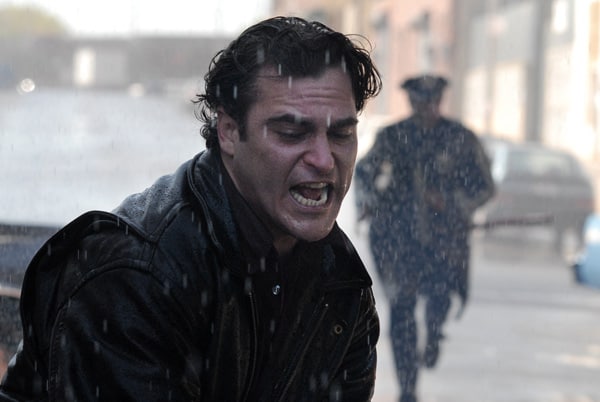 Joaquin Phoenix is kind of an odd actor when it comes to crying in a movie. He can seem mean, selfish, and petulant, he can be angry and ready to take out his aggression on someone, or he can be completely doe-eyed and rather innocent-looking. It's a range that a lot of actors have but few do it better than he does. As an actor and a person he seems like kind of an oddball since he's almost given up on the industry it seems at some points, but then he's come back with vengeance and shown people that he's still able to do just what it is that he does best, which is act.
Whether you like him or not he's that good and then some.
5. Gladiator
Commodus is not a moral man, as Marcus Aurelius would say. He's a man that wants power, fame, and legions of people to obey his every whim. That's why he's not a good leader, and why Maximus was given the trust of the emperor instead. Maximus would have made a rather poor leader as well, but that's simply because he didn't want it, which was why he was the best person to trust with it.
4. We Own The Night
When your loyalties are divided between work and family it's not hard to see that a choice needs to be made at some point. The only problem is where do you draw the line? With a family that loves him but doesn't respect him and a family that respects him but can never love him, it seems that the hardest route is the best way to go. Blood over business after all.
3. Ladder 49
Firefighters are a tough and sometimes unbalanced breed. It comes with the territory unfortunately since they tend to risk their lives as a career and don't ask for much in return save the opportunity to take care of their families. These are men and women that might not fight fires as constantly as is seen in the movies but are still there to lay their lives on the line to save others.
2. U-Turn
He plays the town tough guy in this film and surprisingly he does it very well. His attitude is such that you'd think he was every bit as tough as he thinks he is, until he starts talking. Sorry, but being tough and making yourself sound tough are two very different things and if you can dish it out but not take it then you were never tough in the first place. The first hit he goes down and from then on it's a giant 'woe is me' fest.
1. Signs
So technically this isn't crying but it is a cry that has Merrill backing up in fear and probably about to squirt a few just out of sheer horror. He does cry at some point in the movie right before his nephew recovers with a gasp to give the movie a happy ending.
He's an oddball, but he's fun to watch.
Tell us what's wrong with this post? How could we improve it? :)
Let us improve this post!