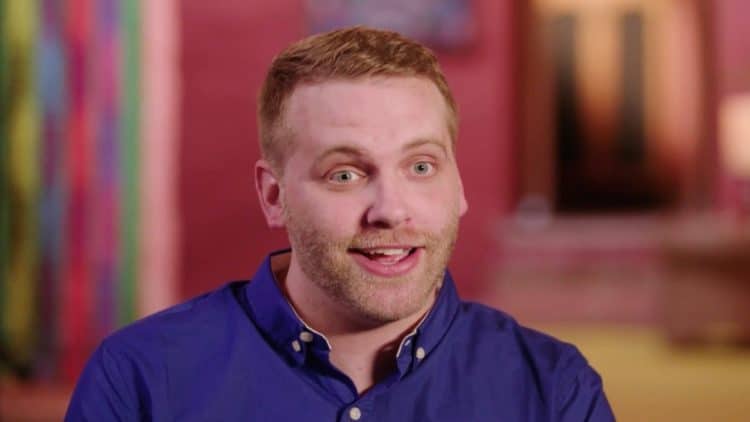 Now in its second season, TLC's 90 Day Fiance: The Other Way follows a similar concept to the original 90 Day Fiance, however, in the spin-off it's the Americans who move out of the country to be with their loves. Tim Clarkson's journey of moving to Colombia to be closer to his girlfriend, Melyza, has proven to be one of the most rocky storylines of the season. Although Tim and Melyza initially had a great relationship, that all changed with Tim cheated on her with a co-worker. He decided to move to Colombia in an attempt to win her back and get their relationship to a good place again, but the road to redemption is much rockier than he imagined. Keep reading to learn 10 things you didn't know about Tim Clarkson from 90 Day The Other Way.
1. He Is Originally From Texas
Tim is from the Dallas, Texas area although it's unclear whether he was born there or had moved there in recent years. Although Colombia is a long way from the Lone Star State, Tim decided to hang on to his job back in Texas so he'd have something to return to if things didn't work out with Melyza.
2. He Met Melyza While She Was Working In The United States
If you're a fan of 90 Day Fiance, you know that most of the couples featured on the show meet through social media or a dating website. That wasn't the case with Tim and Melyza, though. Apparently, the couple met at a bar while Melzya was working in the United States as an au pair. He didn't think Melyza was going to give him the time of day, but he decided to approach her anyway and the rest is history.
3. He Keeps A Low Profile On Social Media
Most people who are on a reality show try to leverage their fame as much as they possibly can. Surprisingly, however, Tim doesn't seem to have an interest in doing that. Although he does have an account on Instagram, the profile makes very little mention of him being in the show and he doesn't post very often.
4. He's Had Some Trouble With The Law
Tim definitely gives off the sweet and innocent vibe, but as we all know, looks can be deceiving. A few years ago, Tim spent a little bit of time in jail. According to Cheat Sheet, Tim was arrested in January 2015 for driving under the influence. Judging by the timeline of he and Melyza's relationship, this incident occurred after the couple got together.
5. He And Melyza Are Probably Still Together
The fate of Tim and Melyza's relationship has been up in the air throughout the entire season. From watching the show, it seems like there's almost no possible way they could get back on track, but you know what they say, anything is possible. While time and Melyza both probably signed NDAs to prevent them from sharing the outcome of their relationship before the season ends, there are some things to suggest that they're still together. They both still follow each other on Instagram. Additionally, Tim shared a photo on Facebook in November 2020 that appears to show him and Melyza together in a pool.
6. His Nickname Is Cheese Stick
In most cases, nicknames are supposed to be somewhat 'cool' or catchy, but Tim's nickname isn't either one of those things. During an early episode of the show he revealed that his nickname is Cheese Stick and says that it was likely given to him because he somewhat resembles a cheese stick.
7. He May Have Worked In Real Estate
Even though we all know that Tim has a job, exactly what he does is still a little vague. We weren't able to locate a LinkedIn profile for Tim, but an old Facebook post suggests that he may work in real estate or might have in the past. In the fall of 2016, Tim shared a post The University of Iowa College of Law's Facebook page advertising an apartment for rent in the area. This also suggests that he lived in Iowa at some point.
8. He Loves Animals
The battle between dog and cat people over which animal makes a better pet is never ending, but Tim is a proud to be a member of both teams. He loves both dogs and cats and is a loving pet parent. He even brought his beloved cat with him when he moved to Colombia.
9. There Isn't Much Information On His Life Before The Show
It's easy to look at people on reality TV and assume that they love sharing their business with the world, but that's not always true. Tim for example, seems to be a very private person. Outside of the information he's shared on the show, there aren't many details about him floating around on the internet.
10. 90 Day The Other Way Is His Only TV Experience
There are lots of people out there who believe that some of the stuff on 90 Day Fiance is so ridiculous that the people involved must be actors. As far as we can tell though, Tim has absolutely no acting experience and has never been on TV outside of 90 Day The Other Way.