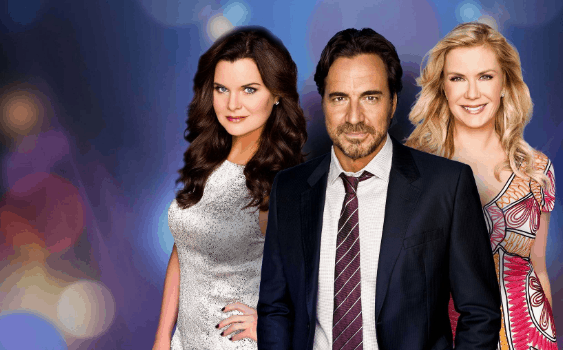 The Bold and the Beautiful fans know that sometimes people have to go. They die. They leave the show. They are gone for good, but sometimes they are not gone for good. You never really know with soaps, though this is a soap in which most people do die and then never come back. Few people here do that, and this is just not that kind of soap. However, we do know that there is always a lot that doesn't go well around here. We do know that we can focus on things in the good, but sometimes we have to get over the things that upset us in a bad place. We don't have much to say about things like this that don't go our way, other than the fact that we wish they did go our way. But, for now, we can just sit back, enjoy what we have, and focus on what we want to see going on in the future.
Aly Forrester
We do like her, and we do appreciate what she has to offer, but we aren't sure she's our favorite disappearance. She was worth more to us than what we were given, if you want the truth. She is a woman who was killed at the hands of Steffy on the side of a road. She was killed in self-defense, and it was all because she could not let go of the fact that her mother and her aunt hated one another miserably, and she was going to take that out on her cousin, Steffy. She tried to attack her and kill her, but Steffy was faster. She was able to protect herself, but it cost her a lot more than she was willing to give up. She was not happy about the way things went for her, but she was happy with the way things ended up in her own manner of speaking. She was able to get her situation under control, but she was not able to live even after she tried to kill her cousin. Steffy has to live with the fact that she killed her own cousin, but even the fact that it was only self-defense is not something she lives easily with.
Thorne Forrester
When the new Thorne came onto the scene, fans were a little bit excited about all of it. They wanted to see more from him. They wanted to see a man who was going to make some changes, do some big things, and focus on things that are outside of his control. But, he was not there for the long haul. He married Katie, and they did seem happy even if their marriage was a quick one that no one saw coming. In true Forrester fashion, however, he also decided in the same quick timing that what he was doing was also going to end up being something else. He was a man who decided to change his life, figure things out, and move on by annulling his brand-new marriage and taking off for a long time. Perhaps he was just not meant to be around here, and perhaps fans just wanted to see the original Thorne come back into the picture and change lives. We cannot be sure.
Ridge Forrester
When the original actor decided to leave the show, fans were horrified. He took off and left the biggest role of the show's history empty. He did not even come back when his own mother died, and fans were horrified by that. Ronn Moss left a very empty spot in all of their lives, and they were sad that he took off, left them, and didn't even bother to come back and try to make things seem a little better. We were all a bit horrified by this, but he was a man who wasn't going to give anyone the satisfaction of being able to take on this role. It took a solid year before fans were given a shot at having him back, seeing things go for the better, and making better choices. We are all happy, of course, that it all worked out for us, but it was a horrible and sad situation to see him gone for so long in the meantime.