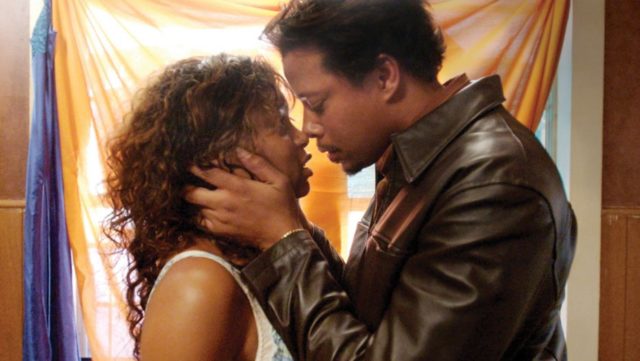 Taraji P. Henson has developed into one of the premier actresses in Hollywood. She has definitely come a long way in a relatively short period of time. While everyone probably recognizes her in the role as Cookie Lyons on the Fox drama series, Empire, she has had some award winning roles in movies that the vast majority of us have completely forgotten about, not because of poor performances, but because she continues to stack performances at an alarming rate. As Taraji is preparing to introduce the world to her expanded range in the upcoming movie Proud Mary where she plays a seasoned hitwoman in the Boston underground, we decided to reintroduce you to some of her more impressive and yet forgotten roles in the past.
We decided to provide you with several reminders of Taraji's past work. Enjoy!
Yvette in Baby Boy
While Baby Boy was not her first feature film, it is more than likely the point in which most of her long-time fans became acquainted with her. It was obvious even early in her career that Taraji had fire and passion and that she had the ability to still a scene. Her role as the stereotypical baby mama that has become a cultural phenomenon over the past two decades, gives insight into the dynamics that create such roles and the psychology that perpetuates it.
2. Camille Mercer in Four Brothers
Although Taraji's role in this movie was limited, when she was given the opportunity to step in front of the camera she does what Taraji does, she stole the scene. Taraji has the appeal that very few people are able to interpret and even fewer are able to explain. She simply has the ability to bend reality in front of the camera. She turns the reality into whatever she wants it to be. This is how she captivates her audience. If you are a fan of Four Brothers like your truly then you know exactly what I am talking about.
3. Pam Evans in The Family That Preys
Another film in which Taraji took a supporting role and literally killed it was in The Family That Preys in which she plays Pam Evans, the wife of Tyler Perry's character and the sister of Sanaa Lathan's character. While Sanaa is an exceptional actress in her own right and was given the lead actress role in this film, Taraji once again find a way to steal every scene in which she appeared. She is simply that captivating — She is literally that real.
4. Clarice Clark-Johnson in Not Easily Broken
While this film did not get the acclaim that many, including myself, felt it should have, it is still a classic and one of Taraji's best performances. Working alongside Morris Chestnut and Jennifer Lewis is no easy task, and yet she pulled it off flawlessly. She plays a wife who is driven by her career to the point that she is driving her husband (Chestnut) into the arms of another woman, but fortunately, she comes to her senses and saves her marriage.
5. Shug in Hustle & Flow
Okay, I know, nobody has forgotten about Taraji's performance in Hustle & Flow, but she was golden in this movie, and it is also where the chemistry between her and Terrance Howard became evident. If it was not for Hustle and Flow, Terrance and Taraji may not be the starring actors on Lee Daniels hot television series right now. True to who she is, she steals scene after scene in this movie as well.
Save
Tell us what's wrong with this post? How could we improve it? :)
Let us improve this post!