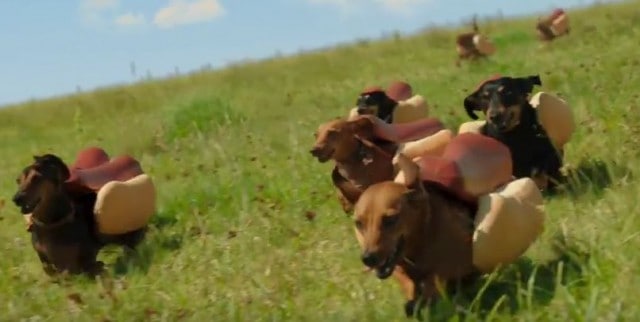 Tonight on CBS, Katherine McPhee will be hosting Super Bowl's Greatest Commercial's 2016. The show is going to be celebrating 50 years of entertaining Super Bowl commercials utilizing a top 50 countdown which will then culminate into an announcement of the best Super Bowl commercial of all-time. For the advertising community, the Super Bowl is their Super Bowl, and they often create commercials specifically for the enormous viewership that the game provides.
For many, watching the commercials is the most entertaining part of the super Bowl and advertisers try to get their money's worth by unveiling their most original and creative spots. This year's two-hour special, now in its 16th year, will celebrate the greatest commercials that have become almost as big as the game itself in the last 50 years.
There are just so many too choose from aren't there? I personally love the Bud Light frogs. There's also that famous E-Trade commercial that said "yeah, we spent $1 million on this commercial." And who could forget that first sultry Go Daddy commercial with Candace Michelle? But this year? This year I'm going with a spot from Heinz entitled "Wiener Stampede"
https://youtu.be/LOlfhBT8i9I
We've got hot dog costumes accompanied by dog costumes. That's really all you need to know. They're definitely going for the cute factor. The commercial itself is pretty random but we think you'll enjoy it. Who do you think is going to take home the prize?
Watch it tonight on CBS starting at 8pm EST.