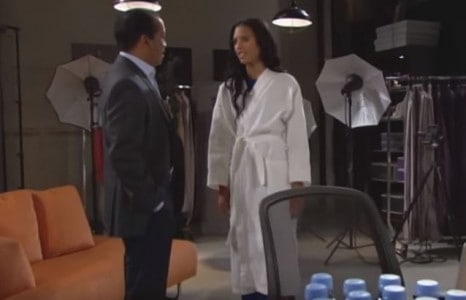 Tuesday's episode of the Bold and the Beautiful is an interesting one. Everyone is so worried about everyone else that they forget to worry about themselves. We see a lot of that with both Bill and with Wyatt. Both are so obsessed with getting their own way that they forget that they are kind of the ones to blame. We will start with Bill, who feels that he has some sort of right to tell Brooke and Katie to get along and try to keep the peace.
Let's think back for a few weeks and see why this seems to be something of a bad idea. For one, it seems to us that there is no way that these two can get along anymore. Bill is the one who has been having inappropriate fantasies about Brooke. She's not innocent in this situation by any means, but she is the one who told Bill she cannot be with him and that they have to keep their distance from one another. After all, she is not interested in harming her relationship with her sister, but Bill doesn't seem to have the same feelings about hurting his relationship with his wife. Of course, he is not about to tell his wife that it's actually he who is having dirty fantasies about Brooke while she wants nothing to do with him, but whatever works for him.
He wants to keep the peace between these two, but we think it's only because he wants to watch out for himself. Perhaps he simply doesn't want their issues to take Brooke out of his life or perhaps he just wants his marriage intact and if Katie continues to keep upsetting Brooke, there is no telling what she might say to Katie about him that might get him in some trouble. Either way, though, he has an issue with this one since he is the one who is really to blame for all of it. He keeps trying, though, and we think it might be a bad idea.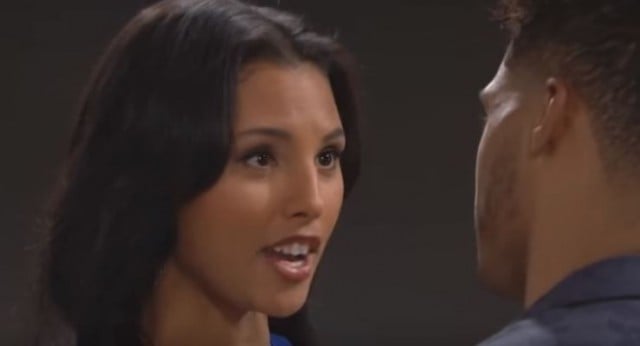 Now we move onto Wyatt. He has spent so much of his time and energy focused on Steffy that he forgets he is the reason that her heart is broken in the first place. He is less worried about how she feels than he is worried that his brother might win. He wants the girl and he is afraid she might go back to Liam if she has a chance, and he is forgetting that it's not about him or Liam; it's about Steffy. Will that be the reason she decides to leave him behind after everything that he has done for her? Or will he unravel and will there be some issues there? He is so crazy about her that we have to wonder whether or not he might actually try to keep her for himself if she ever tried to leave him — and she has no idea.
Liam continues to have no memory of his life, and Quinn continues to take advantage of that, though we think that Ivy might begin to make her way back into town in the near future since she is now worried about Liam and where he is. She's not hearing from him, he is nowhere to be found and she seems to be the only one who notices or is even slightly concerned.
As far as Sasha is concerned, she will not let it go that Julius does not want anything to do with her. He has a family and he has a daughter, and that's Nicole. What this means for Sasha is that she's just not interesting to him, and he does not want a relationship with her. Too bad for Julius that Tuesday means he will find her in his business yet again demanding a relationship and being whiny about how he treats her. It might be time for him to watch out since she's already furious that Nicole has everything that she's ever wanted, and she is not looking to allow Nicole to continue to live her perfect little existence without trying to take her down however she can. Nicole is going to need to watch her back because Sasha is fierce and furious, and that is a dangerous combination.
Photo Credit – YouTube