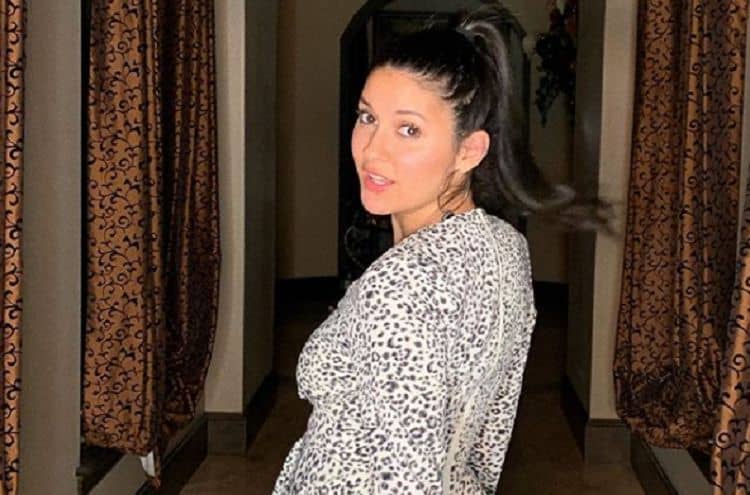 Rudi Gutierrez is a member of the cast of the popular new "The Bachelor: Listen To Your Heart" competition. She's been getting a lot of attention recently as he enters the contest. She's new to the group and fans of the show have a lot of questions about him. We looked into his past to see what we could learn about her. To help bring you up to speed on the latest reality television star, here are 10 things you didn't know about Rudi Gutierrez.
1. She is a native Texan
Rudi Gutierrez was born in Texas, but she isn't currently living there. She relocated to Los Angeles, California to be close to where the action is for her chosen profession. She shared that she doesn't really mind the big crowds that she encounters in California. She is currently 24 years old.
2. She is a musician
Rudi has a deep voice and she has recorded several music demos. She enjoys R&B as well as pop music. She has performed at a variety of very large events and she does well in front of big crowds. She opened the show at Lollapalooza in Chicago, Illinois. There was a crowd of 20,000 fans at the event. Being in the spotlight is certainly nothing new for Rudi. She is comfortable in front of people as well as in front of the camera.
3. Gutierrez is very self-confident
When it comes to dating and relationships, Rudi Gutierrez is not shy. She has a great deal of self-confidence. She made the claim that she has dated "all the men in Los Angeles." Although she has been involved in a lot of relationships, she hasn't found the one that made her take notice yet. It's been several months now since she has been in a relationship and she is looking for her ideal partner on "Listen To Your Heart."
4. Rudi needs to date a certain kind of man
Rudi Gutierrez is an outspoken person and she says what is on her mind. She shared that this has been a problem with some of the relationships that she has been in. She has a strong personality and it has been an issue for some of her previous partners. She hopes to find someone to date who is comfortable with himself and can be okay with her unique personality.
5. She's not off to the best start on the show
Rudi seemed to hit it off with Matt during her first week on the show. They two had instant chemistry that was obvious, but Rudi sent some mixed signals that may have interfered with Matt's pursuing a relationship with her further. The two had a lovely hot tub experience until he moved in for a kiss. Rudi didn't want to take it to that level so soon. Viewers are left with the impression that Matt thinks she isn't interested so when it came time to choose the date card, he opted for Mel over Rudi.
6. She has a big heart
When it came time for the rose ceremony on "The Bachelor: Listen To Your Heart," we saw a compassionate side of Rudi Gutierrez. Most viewers were surprised when shes gave her rose to Ryan. This saved him from the threat of elimination from the competition. She is also considering him as a possible love interest and she didn't want him to leave the show.
7. She also has a fiery side
Rudi had a bit of a meltdown in the mansion. Her initial encounters with Matt Renaud looked promising, but things didn't work out. It seems he didn't go along with her plans to take things slowly and went with someone else. Rudi took this personally. It not only blindsided her but it also embarrassed her. She shared her feelings of heartbreak and betrayal vocally as she took her hard feelings out on Matt. When he tried to smooth things over she ended the emerging relationship refusing to listen to what he had to say.
8. The first week was a rough one
Although it looked as though Rudi would have a good first week, things went south on her fast. She has had a lot of ups and downs and her presence on the show has created a fair amount of drama. Even though it's been a rough first week, she is still in the competition and she has hope that something good will come of it.
9. Rudi has been known to snoop
Rudi Gutierrez shared that she has violated the privacy of a former boyfriend. She waited until he was asleep to break into his phone. She explained that she even used his finger to get into the device to find out who he was talking to. She may have had reasons for not trusting him, but this is something that shows there are some trust issues going on there and she's not one to just sit back and take any form of cheating from a boyfriend.
10. Rudi Guiterrez is going to stir things up
If you're a fan of "The Bachelor: Listen To Your Heart," then we're pretty sure that you can depend on Rudi Gutierrez to infuse a little more life and some drama into the competition. She has a strong personality and she isn't the kind of girl who allows anyone to get away with dishonesty, whether intentional or perceived. She has been in a long dry spell when it comes to relationships. She's been single for at least 7 months and this is a record for Rudi. She is looking for a special kind of person to find romance and compatibility. She hopes that going for someone with a similar interest in music will be the key to finding the compatibility and love that she desires. We wish her luck and we thank her for stirring things up and making things interesting.