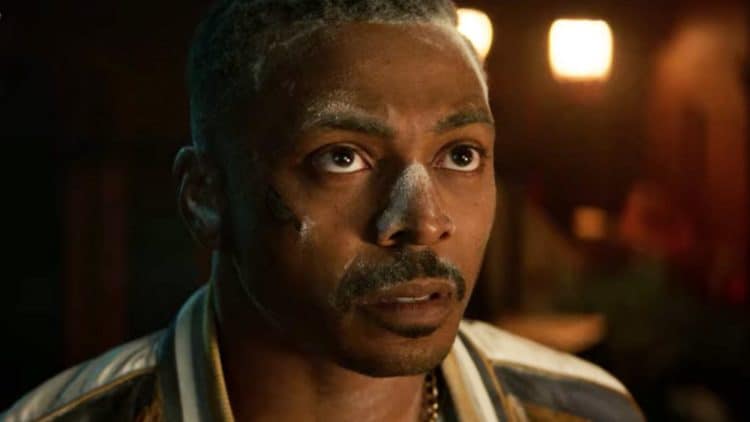 Ronreaco Lee has one of the most familiar faces in the business. That could be due to the fact that he's appeared in some of the most popular shows on TV since the 90s. Ronreaco has had roles in Home Improvement, Moesha, Sister Sister, The Shield, and Monk.  He's also made film appearances including his most recent role as Orlando Johnson in the Netflix movie, Coffee & Kareem. Throughout his career, Lee has shown that no matter what his role is, he aims to make it memorable. Here are 10 things you didn't know about Ronreaco Lee.
1. Survivor's Remorse Was His Most Rewarding Project
Ronreaco was a regular on Survivor's Remorse from 2014 to 2017. Out of all the work he's done, he says this show is his most rewarding project. In an interview, he explained why: "I did the show for four years and I still look back on it today. It was very different from anything else I had done before and the hard work was really rewarding in the end. It was definitely a highlight of my career."
2. He Wants To Develop His Own TV Show
On top of being an actor, Ronreaco is also a creator and he hopes to use his talents to make his own show successful one day. His goal with the show is to give opportunities to other talented actors and hopefully help launch some careers in the process.
3. He Wants To Do A Biopic
Ronreaco has worked on lots of different projects over the years, but there are still a few he has in mind. He's interested in doing a biopic and says he would love the opportunity to portray a real person and bring them to life on stage. Getting the chance to portray an actual person is something that lots of actors consider an honor.
4. He's Into Photography
When he isn't acting, one of Ronreaco's hobbies is photography. He owns a camera and has a few levels. Ronreaco even confessed that he can be "nerdy" when it comes to photography and it's something that he can talk about for hours.
5. He Took Music Lessons As A Kid
Ronreaco took singing, dance, and piano lessons as a kid. He didn't get into acting until his mother took him to a modeling audition that eventually turned into an acting opportunity. Ronreaco's parents were always supportive of everything he wanted to do but never pushed him down a specific path. Although he hasn't worked in the music industry, it's something that he is considering.
6. He's From Georgia
Ronreaco was born and raised in Georgia which is also where he began his acting career. While lots of actors decide to live in Los Angeles full-time, he has decided to go another route. Ronreaco still lives in Georgia and bought a house in Atlanta in 2011.
7. He Took A Break From Acting To Go To College
When you spend much of your childhood as a working actor, you don't get a lot of time to just be a 'normal' kid or teenager. For that reason, Ronreaco decided to leave acting for a few years to attend college. However, while going to school, he got the role of Tyreke on Sister, Sister.
8. He's Happily Married
Ronreaco gave up the bachelor life to be with the love of his life, Sheana Freeman. The couple has been married for 10 years and share two beautiful children together. Sheana owns her own company, The Gold Bar Official which she started in 2016. According to the business' website, "The concept was created for the everyday girl who has an admiration for designer fashion but without the disposable income to allocate to designer brands. Our goal is to demonstrate that fashion does not have to be sacrificed by finances."
9. He's A Director
As much as Ronreaco loves being an actor, he also loves working behind the camera. He directed a short film in 2018 called A Father's Love. His goal is to do more directing work in the future which will hopefully include a feature film.
10. He Would Love To Play A Lawyer Or Detective
Even with the variety of roles he's had, Ronreaco has some ideas for other types of characters he would like to play. Since he is a big fan of the show 48 Hours, he would love to get the chance to be a lawyer or detecive – both roles he has yet to do.