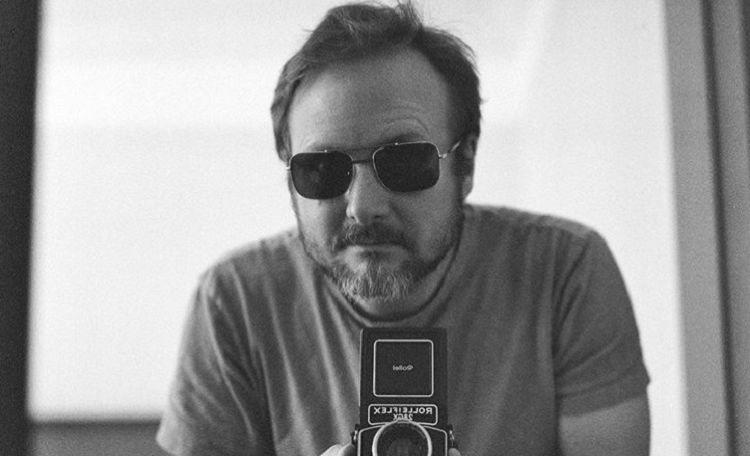 Rian Johnson has most recently became known for his role in Directing films in the "Star Wars" franchise. He's a dynamic director but the majority of fans of the franchise know little about him. When you dig into his history and who he is as both a professional in the film industry and as a person, he's really a fascinating individual. In case you're not familiar with the famous director, here are 20 things that you didn't know about Rian Johnson that you might just find interesting.
1. Rian Johnson has directed and even written several popular films
Johnson is not only a talented director, he is also a great script writer as well. You may be familiar with some of his other works outside of the Star Wars episodes VIII and IX. He wrote and directed "Looper," "The brothers Bloom," and multiple episodes of the television series "Breaking Bad."
2. Johnson made dozens of films before he was even out of school
Rian had a passion for film making and although he didn't have enough money to make a feature film, he made a series of short films. According to the TCM website, he made more than 90 of them prior to even graduating from film school. This is passion in action and real dedication to his craft and he was finally able to scrape enough together for his 2005 film "Brick."
3. He's a native of Maryland
A lot of Rian's fans are not aware that he was born in the state of Maryland. He wasn't raised there though. He was still young when his family moved to California and settled in San Clemente. This is where he grew up and went to high school, and then the School of Cinematic Arts at the University of Southern California.
4. One of his inspirations was "Annie Hall"
According to Heavy.com, Johnson revealed one of the biggest inspirations on his film career was "Annie Hall." He was taken with the way that Woody Allen broke protocol with the film narrative in the movie. It was this unique work that moved him on a deep level and increased his passion for pursuing his own brand of film making.
5. He watched old movies to develop "Star Wars"
Rian Johnson needed inspiration to prepare for the writing and direction of the "Star Wars: The Last Jedi" installment. Some of them were "Three Outlaw Samurai" from 1964, the 1955 film "To Catch a Thief" and the 1949 film "12 O' Clock High."
6. He's a multi-millionaire
After years of struggling to become established as a director and writer in the film industry, Rian Johnson finally made it to a good place in his career. He was successful in establishing credibility as a director as well as a writer and films such as 'Looper" and "Star Wars: The Last Jedi" earned him great popularity. He also gained a net worth of an estimated $5 million so far in his career.
7. Rian Johnson is also a musician
Here's another bit of information about Johnson that you may not already know. He is also a folk singer and he plays the banjo. He has family members who have made careers in the music industry including his cousin Nathan Johnson who is a composer who created the score for three of Rian's films and a brother Aaron Johnson who is a music producer. Rian is a member of the Preserves, a folk duo.
8. He was rejected by the USC School of Cinema multiple times
Johnson applied for acceptance into USC's school of cinema several times but his application was rejected. He didn't give up though. He enrolled in USC without declaring a major and spent two years working towards his degree while continuing to apply for the film school and it took fiver rejections to rile him to the point of writing a letter that was hard core with regard to the admission process that impeded his progress and after writing the letter, they finally admitted him to the film school.
9. Rian carried his own camera on the set of "The Last Jedi"
Johnson wasn't about to take any chances when it came to capturing special moments on the set of "The Last Jedi." We learned that he kept his personal camera on his person, during the filming of the movie the whole time. The 35 mm camera was suspended from his neck so he had quick access to snap photos of memorable moments during the filming.
10. He received death threats from disgruntled fans
After "The Last Jedi" was released, the film took the saga in a direction that some fans loved but others absolutely hated. Some of those who were displeased with the disposition of Luke Skywalker's character and the trajectory of the story became so upset that they even became verbally abusive about it. Some even made death threats to director Rian Johnson, which was a bit shocking. This just goes to show you how passionate some Star Wars fans can be.
11. He was also a part of the Star Wars fandom
Prior to becoming a co-writer and director of "The Last Jedi," Rian Johnson himself was a huge Star Wars fan. This helped him to understand why there was such a big backlash from the fans that disagreed with the direction that he took the film. He didn't expect to be able to please everyone and Johnson reported that some of the anger that was voiced by fans was a bit hurtful, but he also took some comfort in the fact that approximately 90 percent of the comments that he received about the film were positive.
12. Johnson works professionally with family members
Rian Johnson has surrounded himself with the people that he trusts to assist him with the development and completion of his film projects. For example, his brother and his cousin have worked with him in composing and producing the musical scores for his films. In addition to this, he has two other cousins named Marke and Zachary Johnson who assisted with the case work and layout for his films. Judging by the success he's achieved, it's fair to say that in his case, working with family has worked out very well for him professionally.
13. He's in a long term relationship
Several of Rian Johnson's fans have wondered if he is married or if he is dating anybody. He isn't married, but he is in a romantic relationship. He has been seeing a writer named Karina Longworth for a number of years. They began their relationship in 2011, but they have not shared any information about their plans for the future or if marriage is in the cards.
14. Johnson is clever at quelling trolls
After the crazy backlash over "The Last Jedi" Rian had to put up with a small percentage of social media trolls who were making some nasty waves. Trolls like to go back through old social media Tweets and use the information that they find to create new controversies and start nasty conversations with others. Wisely, Rian deleted the information that was saved on his Twitter account to eliminate the items that trolls were using to stir up more controversy. It was a brilliant move that took away much of the fuel that they were using to build their little fires and blast his creativity.
15. Rian Johnson was sued by a former agent
Brian Dreyfuss was formerly Rian Johnson's agent, but he alleged in a lawsuit that Johnson fired him a year before he began work on the Star Wars project. The ex-agent also claimed that he was cut out of negotiations between Johnson and the president of Lucasfilm which took place while Dreyfuss was still engaged as Rian's agent. In the lawsuit, Dreyfuss asked for ten percent of the earnings that Johnson made from the Star Wars projects.
16. Rian joined Laura Dern to support a charity event
Rian Johnson teamed up with Laura Dern to donate their time to help the David Lynch Foundation charity. It seems that he has somewhat of a philanthropic nature. According to Charity Buzz, the two from the Star Wars franchise donated their time to meet the winners of a charity event contest for a luncheon and conversations about the film and they're even willing to give their autographs.
17. He prefers to focus on independent movies
Rian Johnson is a unique film maker who isn't just in it for the money. For Rian, the money is necessary to pursue his true passion which isn't becoming rich, it's in writing and directing films. Another movie that has served as an inspiration for him is "The Coen Brothers." He has a unique perspective and he uses his talent to create films that come from the recesses of his own imagination and creativity, which is ample. He puts his own spin on things and this is a characteristic that goes into the making of a legend. One thing that he cannot be accused of is putting out cookie cutter films that imitate the directing style of somebody else. Although inspired by Woody Allen and a few others, the work that he delivers to the masses is his own and we fully expect to see Rian continue to develop in is popularity and uniqueness as a writer and director that in time, will go down in the history books of film as a legend because he's made of the right stuff.
18. Is an award winning director
Whether you were a fan of the most recent installations of the "Star Wars" franchise or not, Rian Johnson is a talented director and he's been recognized for it publicly. Throughout his career, he's been nominated for a variety of different awards. Long ago, the potential for greatness that he possesses was recognized and he was nominated for and won the BIFA Award for the Best Foreign Independent Film, as well as the Most Promising Director Award given by the Chicago Film Association. He won several awards for his film "Brick" and his work in "Breaking Bad" episodes was also noticed, winning him the Directors Guild of America Award because of the fantastic job that he did in directing some episodes.
19. He's resilient
We were impressed by the way that Rian Johnson handled the negative press from his take on the "Star Wars" franchise film "The last Jedi." The internet blew up with a variety of different opinions from fans as well as from critics. If you take the time to look through the history and some of the comments posted on forums and social media, the majority of the comments were neutral or positive to some degree, but the small amount of negativity was inflated and expanded upon. Johnson found himself explaining why he took the saga in the direction that he did and it seemed that he was obligated to explain and defend his actions. Although it was a difficult time in that regard, he rallied himself and turned to the more positive aspects of fan responses and focused on those instead of letting the negativity get him down.
20. Rian Johnson is a relatively private person
You won't read a lot about Rian's personal life online and this is intentional. Although there are those who try to find out as much about him as they can, the fact of the matter is that he likes to keep his personal life private. He's not a celebrity to throw himself into the limelight and he values his privacy. He gives interviews to discuss films and his personal and professional views, but he's really just a talented professional who plays his cards close to the vest when it comes to his personal life.