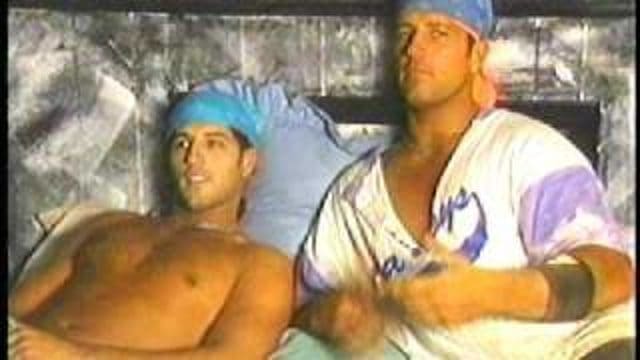 Yesterday I ran a piece called "Seven Reality TV Shows That Were Way Ahead of Their Time." One of the shows I mentioned was The Real World. In the early 90s that show revolutionized reality television by taking us into the real lives of strangers who were chosen to live in a house together. Around that same time little did we know that the precursor to "The Jersey Shore" had already been born. If you'll remember MTV had another show before The Real World called "Sex in the 90s" which was a documentary like program talking about dating, socializing and relationships among people in their 20s and 30s.
This is where The Dog Brothers came in. It's quite possible that these guys actually spawned The Real World AND The Jersey Shore. The Dog Brothers were two guys from Long Island with extremely heavy accents similar to that of the stars of The Jersey Shore. Their entire reason for living was to get women. They considered themselves to be the ultimate bachelors, God's gift to women, and had absolutely no shame in any of their behavior.
When you think of reality TV today, I don't think anyone compares to these guys. What's unfortunate is that no one seems to know who these guys are or where they are now. I would desperately want to interview these guys some 25 years after they appeared on MTV.
Here's the clip: