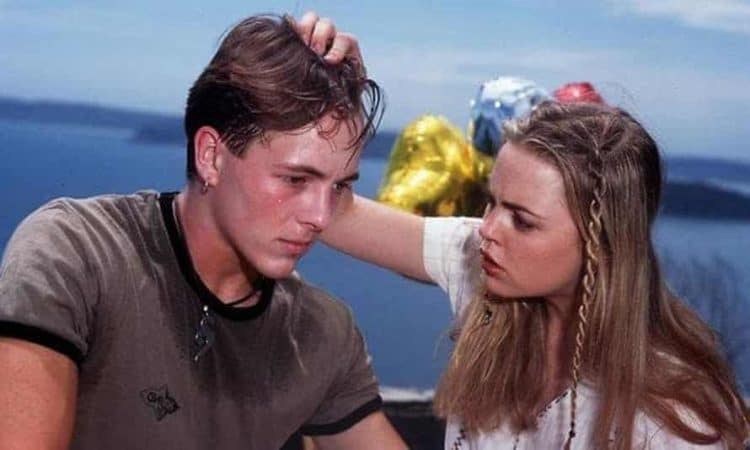 Death is the only thing in life that is truly inevitable, but that doesn't make it any easier to deal with the loss when someone passes away. People all over the world were instantly saddened when news broke that actor Dieter Brummer had passed away at just 45 years old. Dieter was best known for his role in the Australian soap opera, Home and Away. There hasn't been a lot of information revealed about his death, but it's clear that it was very sudden. Even though it's been several years since Dieter's most recent acting role, his work has never been forgotten. Now, his legacy will continue to live on through all of the projects he was a part of. Keep reading to learn more about Dieter Brummer's life and career.
Dieter's Acting Journey
Dieter was born and raised in Australia. Since he was a very private person throughout his career, we don't have much information on his upbringing. However, we do know that he didn't come from a family with a history of being in the entertainment industry. Despite that, he was always drawn to the arts.
Unlike many actors who have to go through several random roles before getting their big break, Dieter struck gold with his very first opportunity. Dieter made his first on-screen appearance in 1991 when he was cast as Shane Parrish in Home and Away. He remained on the show until 1996. Although things slowed down for him throughout the rest of the 90s, it was by choice.
According to News.com.au, Dieter took a break from acting to start his own business and become a window washer. He said:
"It was a pretty intense time coming out of high school to receive all this fame and adulation. As great as it was I wanted to prove to myself I could get my hands dirty and sweat for a buck as easily as standing around on set, being primped and preened…I just wanted to get a bit of real life experience under my belt, but I'd always intended on coming back to the acting game at some point"
Dieter got another big opportunity in 2009 when he was cast to play a detective in the TV series Underbelly. Dieter's last acting role was in the show Winners & Losers in which he played a character named Jason Ross in 2013 and 2014. It's unclear if Dieter's absence from the screen was the result of a deliberate choice to step away, or if he'd been auditioning for roles throughout the years and hadn't been cast.
Dieter's Cause Of Death
When news broke that Dieter passed away, many people started to wonder if he had silently been battling an illness. After all, it is somewhat common for people in the entertainment industry to keep health conditions to themselves. That doesn't appear to be the case, however. As mentioned earlier, there hasn't been much information regarding the circumstances of Dieter's passing. Some sources have reported that he died by suicide although this has not been officially confirmed.
Dieter's Legacy
There's no denying the fact that Dieter's death is a tragic loss for countless people, but those who were closest to him are dealing with a serious sense of grief. According to CNN, Dieter's family issued a statement saying, "We lost our handsome, talented, funny, complicated and beloved Dieter on Saturday morning. He has left a massive hole in our lives and our world will never be the same. Our thoughts go out to all of you who knew him, loved him, or worked with him over the years. We appreciate you respecting our privacy at this terrible time."
Dieter's Home And Away co-star, Kristy Wright, who he also had a relationship with in the past, posted a photo of the two of them together on Instagram. The caption read, "I don't have any words right now but my heart is screaming and I am numb.. Rest In Peace my darling Dieter, my first true love." In a subsequent post, Kristy shared that she and Dieter began dating when she was 17 and remained friends even after their relationship ended.
As far as we know, Dieter did not have a wife at the time of passing and had never been married. We also didn't find any information to suggest he ever had any children. Funeral services for Dieter have not yet been announced and will more than likely be held in private.
Dieter's death is yet another reminder of how short and fragile life can be, but he can rest well knowing that he left a positive impact on the world.
Tell us what's wrong with this post? How could we improve it? :)
Let us improve this post!