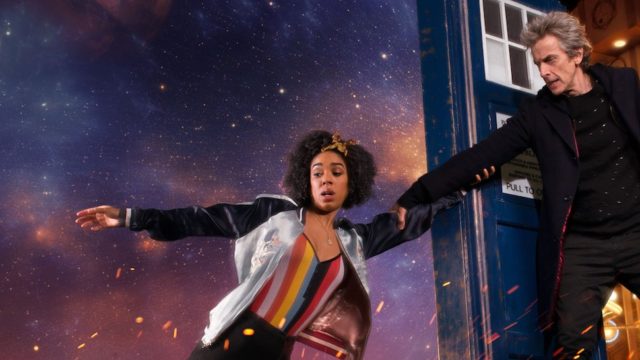 For those who are unfamiliar with the character as well as the sci-fi TV show, Dr. Who is a member of an alien species that can regenerate into a new person with a new body and a new personality upon death, which is a rather convenient solution for the problem of aging actors in a decades-long franchise. So far, there have been 12 Doctors in total, with some having been better than others.
Here is a ranking of the Doctor Whos who have appeared on the TV screen
12. Eighth Doctor
Played by Paul McGann, the Eight Doctor showed promise but his initial stint on the TV screen was brought to a close with no more than a single hour on a backdoor pilot. As a result, even though he made a second appearance in a mini-episode, he cannot claim a rank that is higher than here.
11. Ninth Doctor
The Ninth Doctor struggled with the lighter moments but made up for it when it came to his showdowns with his foes. Unfortunately, he is similar to the Eight Doctor in that he spent no more than a short period of time on the TV screen, thus his low ranking.
10. Sixth Doctor
As volatile in personality as his multi-colored attire, the Sixth Doctor had no more than a short stint, meaning that he never had a chance to live up to his potential save in the audio plays.
9. Seventh Doctor
More eccentric than most of his other selves, the Seventh Doctor suffered from poor writing as well as a botched attempt to reintroduce a sense of mystery into the sci-fi franchise. Alas, his appearance on the 1996 TV movie revealed potential that went unfulfilled.
8. Eleventh Doctor
The current Doctor has charisma as well as the subtle touch, but has a problem in that he cannot command the gravitas that is so critical for the character. Fortunately, the current TV show is still ongoing, meaning that there is plenty of time for Matt Smith to continue improving in the role.
7. First Doctor
William Hartnell played a character that started out as a cantankerous anti-hero who became more and more benevolent as time passed, thus establishing some of the core characteristics of the character for his successors. Whatever else that can be said about the First Doctor, the sci-fi franchise would not exist in its current state without his success.
6. Fifth Doctor
Peter Davison's Doctor was younger than most of his other selves, which is a deliberate decision to set him apart from his predecessor, who was played by the actor with the single longest stint in the sci-fi franchise. This led to initial struggles, but by the end, it was clear that Davison had managed to create an interesting interpretation that was more than capable of standing on his own.
5. Fourth Doctor
The Fourth Doctor's eccentric character combined with his eccentric costume to make him one of the most memorable Doctors in the franchise. However, said character's sense of humor seemed unbalanced to some, which is something that has cost him on the list.
4. Second Doctor
Following in the First Doctor's footsteps, it should come as no surprise to learn that the Second Doctor did a great deal to cement the character in the imaginations of his fans. In particular, it is interesting to note that he had a great deal of subtlety, which was used in combination with his clowning about to gain an advantage over his enemies.
3. Tenth Doctor
David Tennant's Tenth Doctor possessed one of the widest ranges of emotion as someone who was enthusiastic about all that life had to offer but at the same time capable of exhibiting seriousness when the occasion called for it. In other words, it is no coincidence that Tennant's stint has managed to bring so much life back to the sci-fi franchise.
2. Third Doctor
Suave and authoritative but also capable of descending into a waspish sort of indignation, the Third Doctor was one of the more memorable interpretations, particularly since he did not get along well with his first and second selves, who called him "dandy" and "fancy pants."
1. War Doctor
The War Doctor was created for the purpose of ending the Time War that was fought in the sci-fi franchise's backstory. For his decision, he was viewed in a less than positive light by his successors, but as the events of his three episodes showed, his story was even more complicated than it seemed.
Save
Tell us what's wrong with this post? How could we improve it? :)
Let us improve this post!