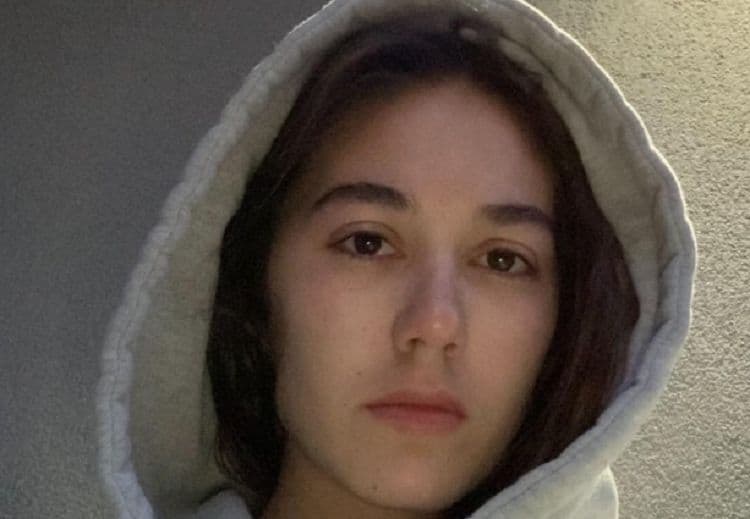 If you've ever been to a skatepark, you know that it's pretty rare to see a female skater, but Rachelle Vinberg has never let that intimidate her. She has been skating for a little over a decade and she has gained a lot of respect and admiration in the process. Her skills in the skatepark have even blossomed into a full-blown acting career. She first started getting attention for her role in the 2018 film Skate Kitchen and an even bigger opportunity came when she was cast to reprise her role from the movie as part of the HBO series Betty. Now, fans are excited to welcome Rachelle and the crew back for another season. Keep reading for 10 things you didn't know about Rachelle Vinberg.
1. She Comes From A Diverse Background
Rachelle was born and raised on Long Island. Her mother is Colombian and her father is a white-American. Her parents divorced at some point during her childhood and she has two brothers – one younger and one older. Other than that, there isn't much information on her family.
2. She Has Always Wanted To Act
Although Rachelle fell into acting by accident, it was something she's always wanted to do. During an interview with The Face, she said, "I was shy but I wanted to be an actor. It's funny because my dad, when I was younger, was like, ​"You know, in New York City, you can be scouted by someone to become an actor." And that's what happened."
3. She Grew Up Playing Football
Skateboarding isn't the only thing Rachelle has done that is somewhat uncommon for girls. When she was younger, she was really into football and begged her dad to let her play. Although he was initially hesitant to let her get out there, he eventually agreed and encouraged her to believe she could do anything she put her mind to.
4. She Is A YouTuber
Over the years Rachelle has built a large following on social media. In addition to having nearly 300,000 followers on Instagram, she has a successful YouTube channel that has over 45,000 subscribers. Most of her YouTube content consists of vlogs and videos of her skating.
5. She Lives With One Of Her Co-Stars
Rachelle lives in New York City with Kabrina 'Moonbear' Adams who is also in the show Betty. When describing their living situation, Rachelle told Input Magazine, " It's very chill. We both kind of like to just be in our rooms and don't really have a lot of people over."
6. She's Excited About The Possibility Of Skating Being Added To The Olympics
For the first time ever, skateboarding will be included in the Summer Olympic Games. While some people think this is a bad move for the sport, others, like Rachelle, feel that it is a very positive thing. She thinks that skateboarding becoming an Olympic sport will actually inspire more people to skate.
7. She Studied Film
Even though most would consider the life of a skater to be a nontraditional path, there are some things about Rachelle's life that have been very traditional. Rachelle attended Brooklyn College where she studied film, however, it's unclear whether she earned her degree.
8. She Is Learning To Play Guitar
The COVID-19 pandemic meant that most people were spending way more time in the house than they ever could've imagined. While some people used this time to take a much-needed break, others decided to jump into productivity mode and use the extra time in the house to explore new interests. During quarantine, Rachelle attempted to pick up some new hobbies and one of them was learning the guitar.
9. She Likes Screenwriting
Now that Rachelle has gotten her foot in the door in the entertainment industry, it looks like she plans to stay awhile. She has been taking screenwriting classes and was fortunate to be able to provide her input behind the scenes while working on Betty. There's a good chance we'll see some screenwriting credits attached to her name at some point in the future.
10. She Is Still Not Sure What She Wants To Do
Figuring out what to do in life is a challenging process for a lot of people, and Rachelle is no exception. While talking to The Cut, she confessed that she's still not sure what she wants to do. The good news though, is that there's no shortage of options. Regardless of what she decides to do in the future, she knows that she wants it to give her the same feeling she gets from skating.