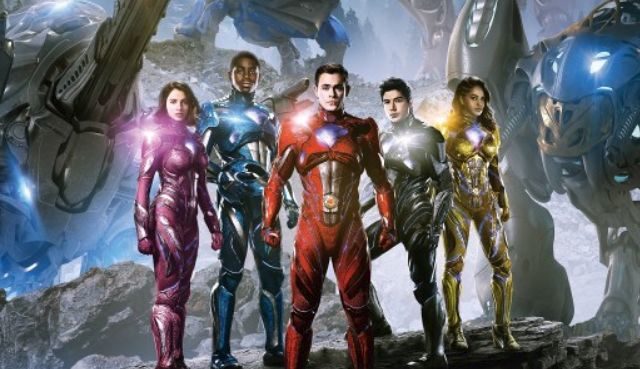 I'm sorry but I'm just not on board with this Power Rangers movie. When I really analyze this, am I supposed to be? I'm 38 years old. I'm married. I have two kids and I live in the suburbs. Why would I be interested in a group of teens that get super powers? They really need a movie about a working class father who gets superpowers. That would be pretty funny. Yeah, a spoof superhero movie to see what happens when a grown middle aged man gets special powers. He uses said powers in a myriad of situations including sports, doing errands, getting work done, and of course something having to do with getting women.
Sorry were we talking about Power Rangers? Oh yeah. Two new clips have just been released and they don't make me any more interested in seeing this film at all. But for those of you who are interested, here you go:
Here we see the Power Rangers doing the doggy paddle which is a little confusing to me. You'd think they could do a little better than that.
Red Ranger Jason (Dacre Montgomery) and Pink Ranger Kimberley (Naomi Scott) have a discussion about living in Angel Grove and the pressures of small town American life.