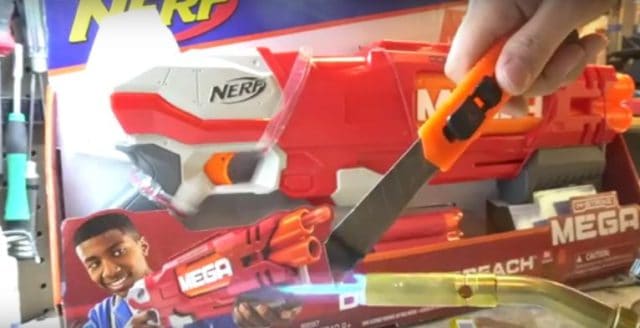 When you're 38-years-old, married, and the father of two you don't have much time to get in on the latest trends and styles. I still wear sweatpants nearly every day. However, when you have two sons that are growing up (mine are only 4 and 1) you certainly get a feel for what kind of kids shows and toys are trending. While my sons are still a little bit young for Nerf guns, I cannot even begin to tell you the lengths people go to with Nerf products. It's actually quite brilliant in some cases.
In this particular video you'll see one of the deadliest Nerf gun mods ever produced. Youtube user Peter Sripol does NOT mess around here. This is his description of the project:
Well its been requested so heres the ultimate nerf gun mods! Its not so much a hopped up blaster but more of a pneumatic launcher that conveniently (although barely) fits inside this nerf double breech gun. The solenoid is for air line and its a 1/2 inch one that operates off of 24V DC, the two lipos were used in series to activate it! Let me know what other types of ammo I should shoot out of this thing or if I should try and make it even more powerful!
This thing is absolutely sick.