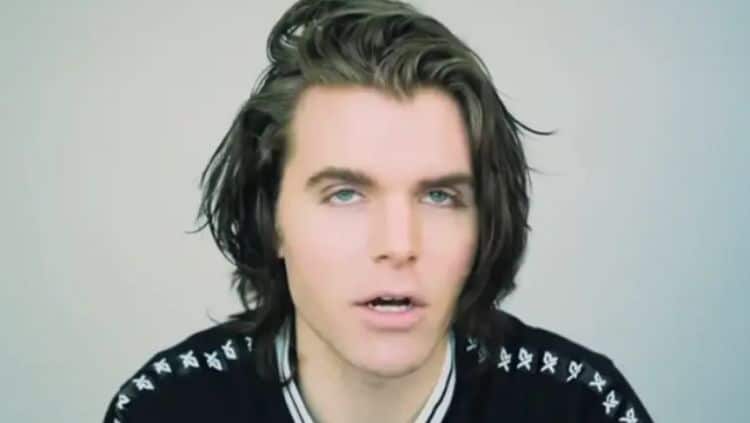 If you've stumbled across the corner of YouTube where Onision and his videos reside then you've probably already seen exactly why he's so polarizing. Although he has a very large following, there are also a lot of people who can't stand him. Throughout his time on YouTube, Onision has gained a somewhat problematic reputation. He's had lots of serious allegations come his way, and he's become so well-known that he was recently made the subject of a documentary on Discovery +. The project, titled Onision: In Real Life, sets out to explore allegations that Onision has groomed under age girls. The documentary has gotten a lot of attention, and subsequently so has Onision. Keep reading to learn 10 things you didn't know about Onision.
1. He's A Washington Native
Unlike lots of other popular YouTubers, Onision has never been shy about revealing certain aspects of his personal life. He was born and raised in a rural area of Washington where he spent his childhood forming on his family's farm with his mother and two older sisters. Onision still resides in the state of Washington.
2. He Was Banned From Patreon
Patreon is a platform that allows users to offer premium content to people who are willing to pay a monthly subscription fee. The platform has become especially popular among creatives as it's given them another way to make money. Onision found himself permanently banned from Patreon after he purposely posted another YouTuber's phone number.
3. He's An Author
Most people are only familiar with Onision as a YouTuber, but that isn't the only type of content he's shared with the world. He is also a published author who has released three novels between 2015 and 2018. His most recent novel was titled Stones To Abbigale. There's no word on whether or not he has plans to release more books in the future.
4. He Is A Father
Onision is a proud father to two children: a son and a daughter. Unfortunately, the turmoil of his online persona has also followed him into his real life. In 2019, he found himself under investigation after his daughter fell out of a two story window at the family's home. The incident was determined to be an accident and Onision wasn't charged with anything.
5. He Has An Account On OnlyFans
Onision may be banned from Patreon, but there's another premium content platform that he has access to: OnlyFans. Patreon and OnlyFans operate in similar ways except OnlyFans is well-known for x-rated content. People can subscribe to Onision's OnlyFans for just $4.20 a month.
6. His Grandfather Was One Of His Early Role Models
Despite not having the easiest upbringing, Onision had a close relationship with grandfather and cites him as one of the first people he really looked up to. Outside of that, however, we weren't able to locate any additional information on Onision's grandfather.
7. He Grew Up In A Religious Household
Onision was raised in a 7th Day Adventist household and spent several summers attending a local church camp. As he got older, however, Onision decided to follow his own path. Religion no longer plays a significant role in his life and he currently identifies as agnostic.
8. He Was In The Military
Even though Onision clearly isn't the type of person who likes to follow rules, he did spend some time in the United States Air Force in the mid 2000s. During his time in the military, he volunteered for several deployments and was eventually sent to South Korea.
9. He's Struggled With Mental Health Issues
In recent years, conversations around mental health have become more common, but it can still be a sensitive subject for a lot of people. Onision has still decided to be fairly open with the mental health struggles he's faced over the years. While he was in the military he was diagnosed with chronic depression. According to a video on his YouTube channel, he was honorably discharged in 2008.
10. He May Be Done With YouTube
Could 2021 mark the end of Onision's YouTube career? It's starting to look like that could be the cast. He uploaded a video in January 2021 titled Farewell. The video appears to be Onision's way of letting everyone know that he's done with the platform. With all of the drama he's had over the years on top of YouTube's move to demonetize him, it's easy to see why he would want to move on. At the same time, however, YouTube has likely been his biggest source of income so this could be a huge blow to his livelihood.
Tell us what's wrong with this post? How could we improve it? :)
Let us improve this post!